Farmers in the Al-Ahsaa Oasis continue to carry on with the tradition they inherited from their ancestors, who grew up among the palms and water.
Before sunrise, a group of farmers hurry to their farms to reap the season's dates during the same period every year.
The local farmers have refused to let go of their ancestors' farming tradition and leave it to foreign workers.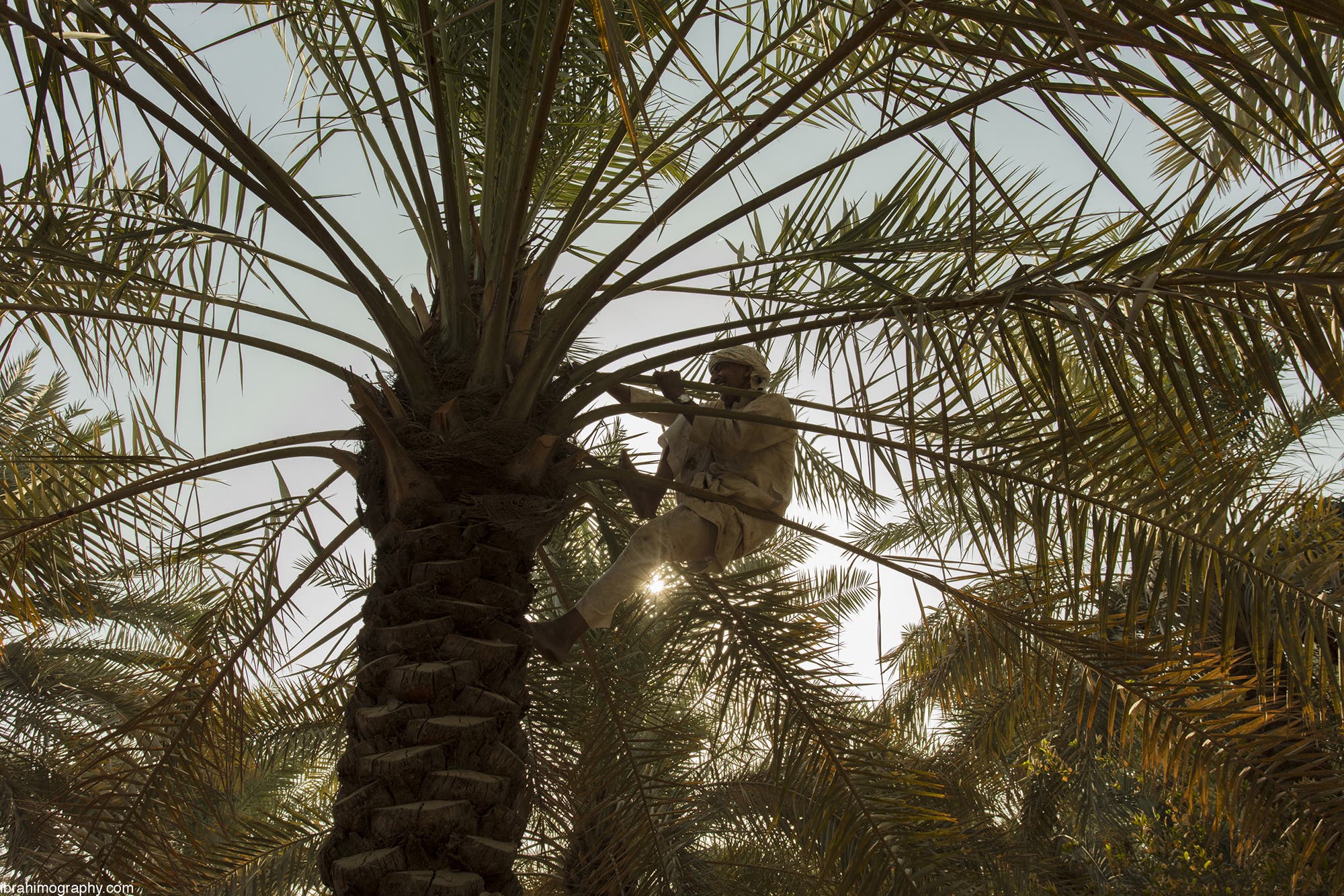 Children would compete with the elders to climb the palm, using traditional means to reap the dates, using a hanger and a belt made of palm fronds, barefooted, challenging all weather changes that could face this morning ritual.
These scenes were captured in pictures by photographer Ibrahim Salman Al Melhem who documented the life of a farmer in Al Ahsaa region.