A Saudi young man has spent more than 10 years traveling from one place to another, until he collected 1,500 cards used in Baloot, a popular trick card game, played in the kingdom and other Gulf countries.
The trick-taking game is similar to the French game Belote where a standard 32-card set is used with four players divided in two teams.
Abdel Aziz Al-Hazaa told Al Arabiya English the story of how he established a special museum called "The Card Story" where he put the cards on display.
His exhibition has particpated lately in the first Baloot competition held recently inn Riyadh, and Al Hazaa is already preparing to join the second competition to be held in two weeks.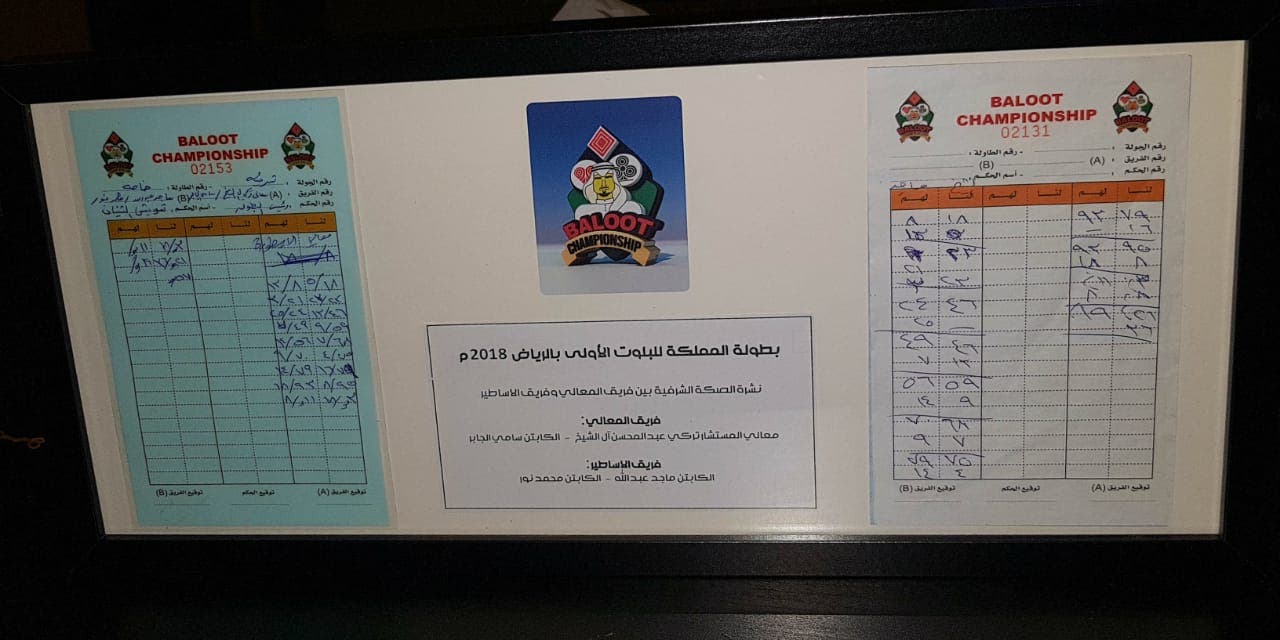 He told Al Arabiya English that "he has always loved Baloot since he was 190 years old. I liked collecting the weirdest cards before I even had a museum."
"When I see different forms of cards, including round and square shaped ones, during my travels in Saudi Arabia, I immediately buy them, and when I travel also I purchase cards from other shops. After a period of time, I figured that I own a big collection of cards that are scattered in my drawers. That is when I thought I should compile them and began to prepare the special museum."
Al Hazaa said he owns almost 1,500 Baloot cards.
"Calling the museum 'The Card Story' aims to tell the story of how I obtained the card."
While the prices of the card groups he bought are within reach, others rare types of cards that are of high value are purchased at prices that vary between 800 to 3000 Saudi riyals for old types, and from 100 to 400 riyals for new editions.