For almost half a century, 72-year-old Chandrakant Bhide has been using his bulky manual typewriter as a canvas. He draws portraits of famous personalities – politicians, sportspersons, actors – on his typewriter.
The key to Bhide's artwork lies in experimenting with the keys of the typewriter. Over the years, he has explored how best he can put to use the "x", "w", dash, percentage, ampersand, asterisk, and percentage keys.
Union Bank of India, Bhide's former employer gifted him a typewriter when he retired in the mid-90s. He has created all his masterpieces on that machine.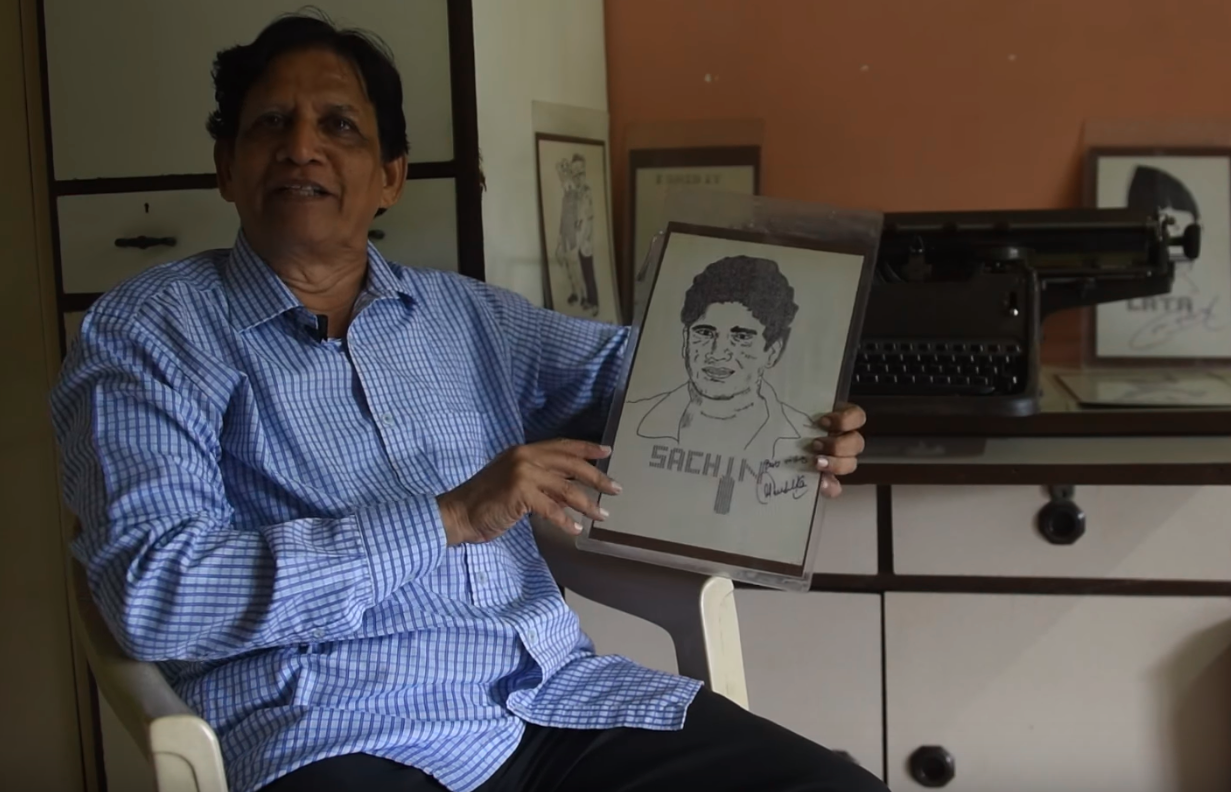 Bhide's boss once asked him to type intercom list. Instead of typing in usual manner, Bhide typed in the shape of telephone itself. "Everybody liked and appreciated it. That's when I said I want to become commercial artist and I started doing designs," he says.
Bhide has made more than 150 designs, portraits and pictures using a typewriter and have held 11 exhibitions. Bhide recalls one of the greatest compliments he has ever received, which was at an exhibition in Pune.
"Few policemen and an inspector visited the exhibition. I was worried that they may have objection to something but after seeing my portraits, they came to me, took five steps back and then marched toward me to salute," he says.