US First Lady Melania Trump was received on Saturday by Egypt's President Abdel-Fattah el-Sissi and his wife Entissar Mohamed Amer at the Presidential Palace in Cairo.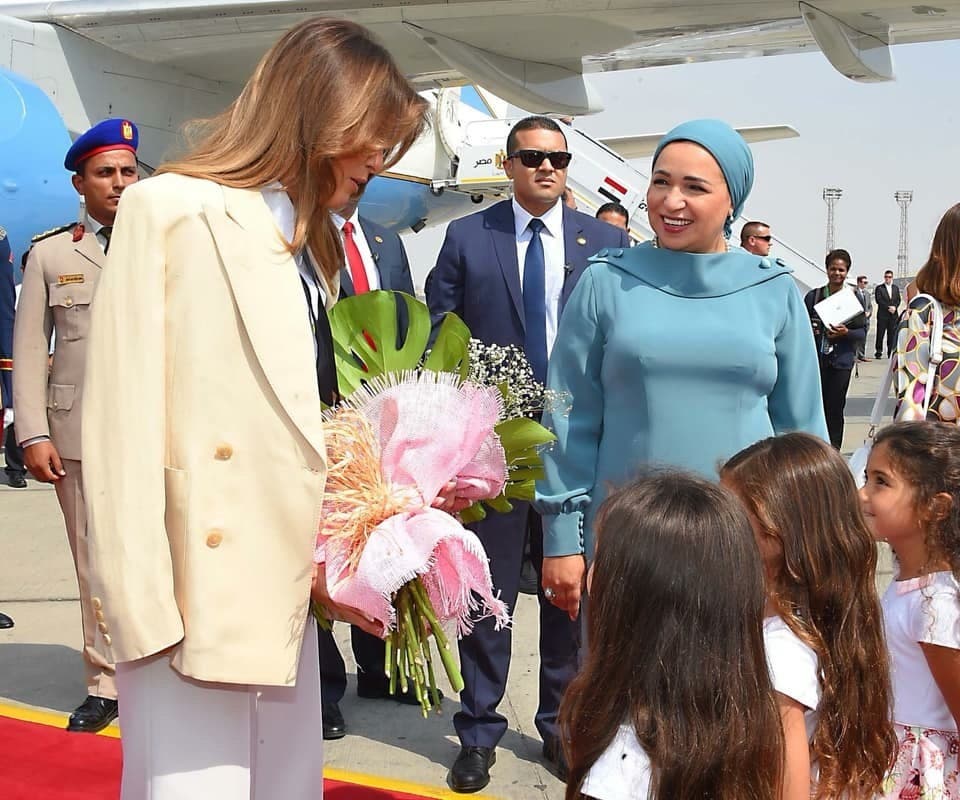 The First Lady wraps up her 7 day trip to Africa and will be returning to Washington on Sunday.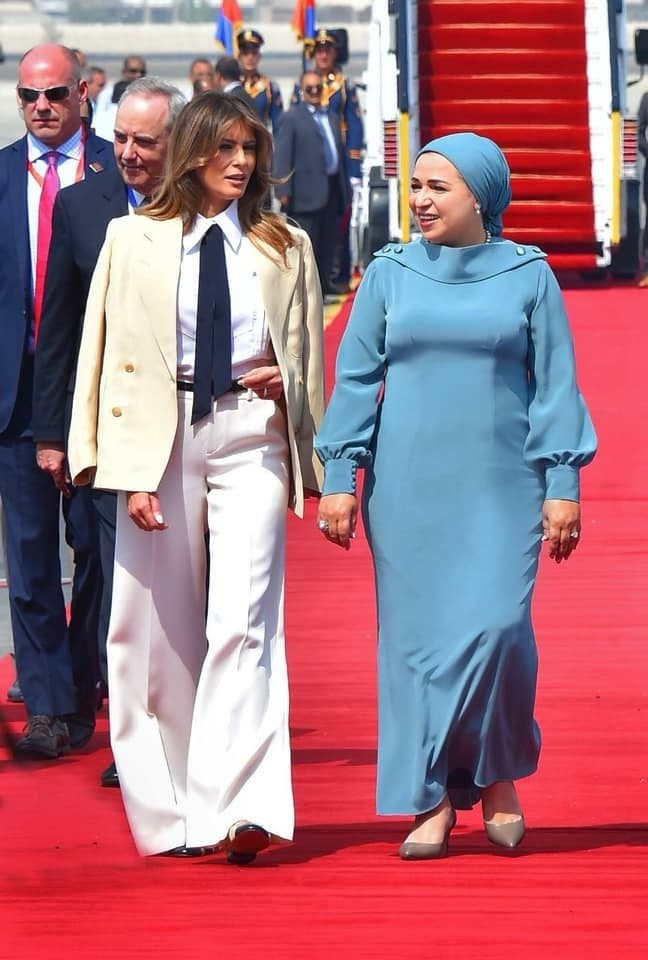 Bassam Radi the presidential palace' spokesperson said that president Sissi and his wife expressed their pleasure in receiving the US First lady in Cairo, where-as Sissi t expressed Egypt's keenness to strengthen the distinguished strategic partnership between the two countries and peoples.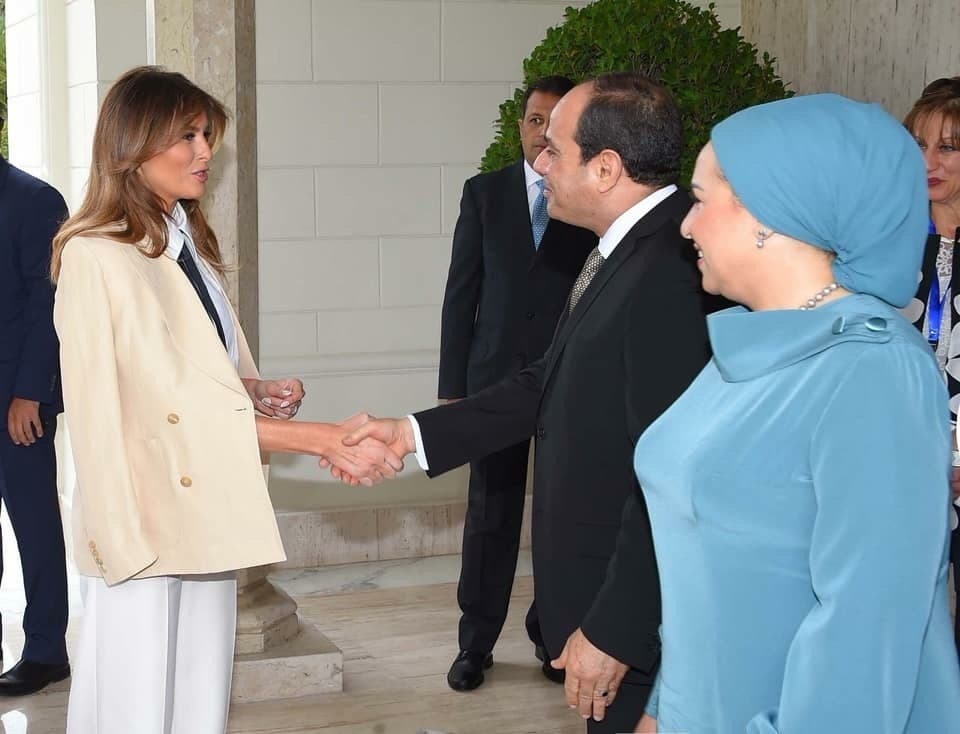 For her part, Melania Trump expressed her keenness to promote cooperation between the two countries, especially in the social fields, as an extension of the fruitful partnership between Egypt and the United States.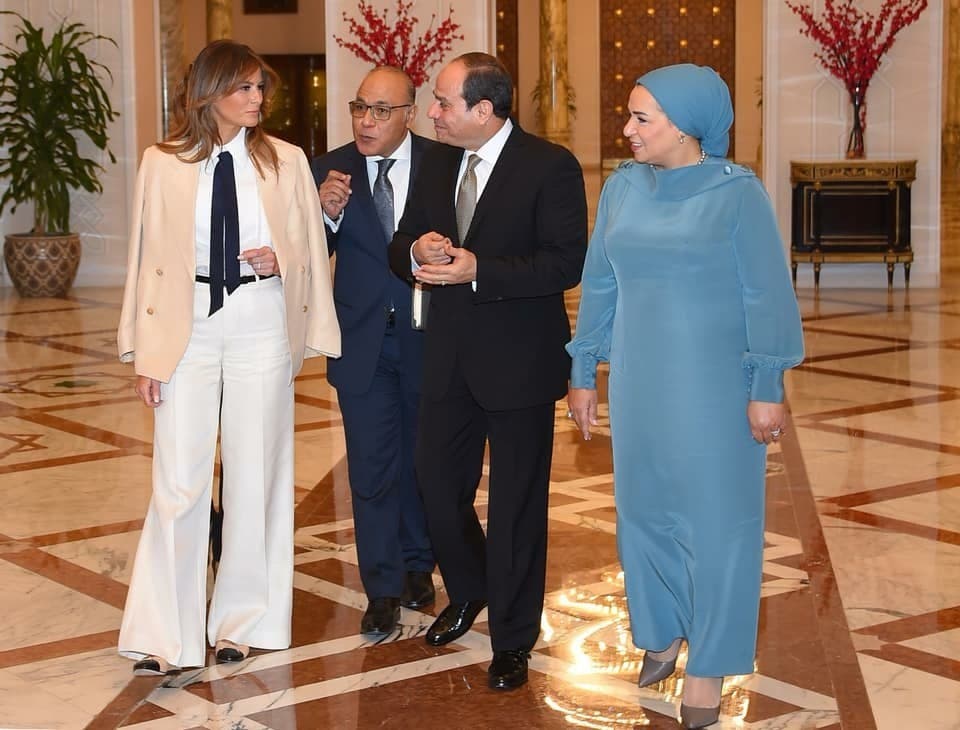 Meanwhile in a press conference in Cairo, the US First lady told reporters she wishes people would focus on what she does, not on what she wears.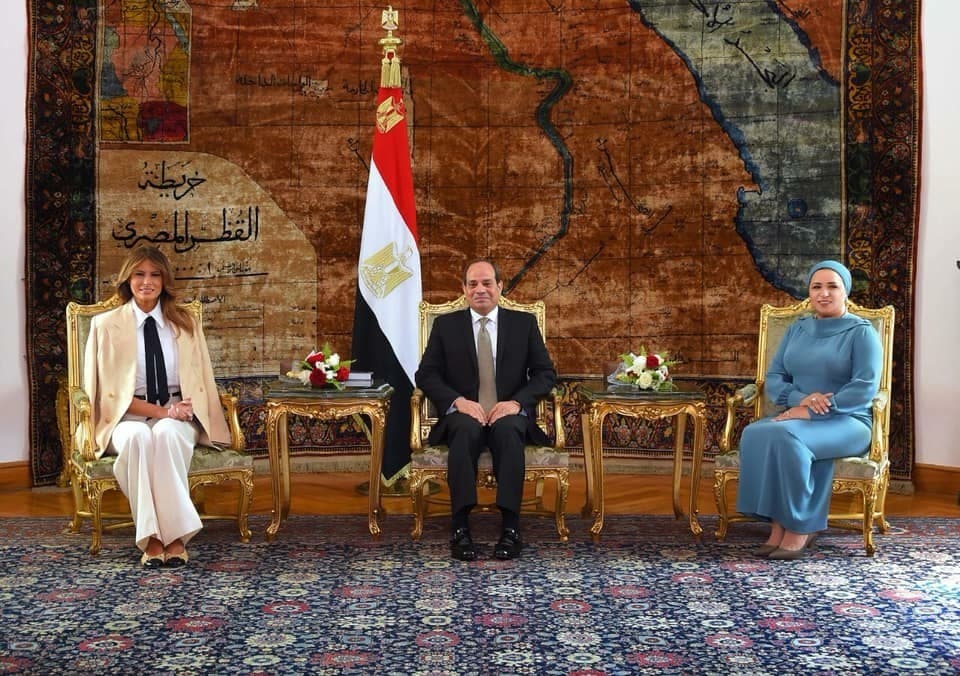 Responding to a question, she said she does not always agree with her husbands' tweets , and she tells him that, sometimes he listens, sometimes he doesn't.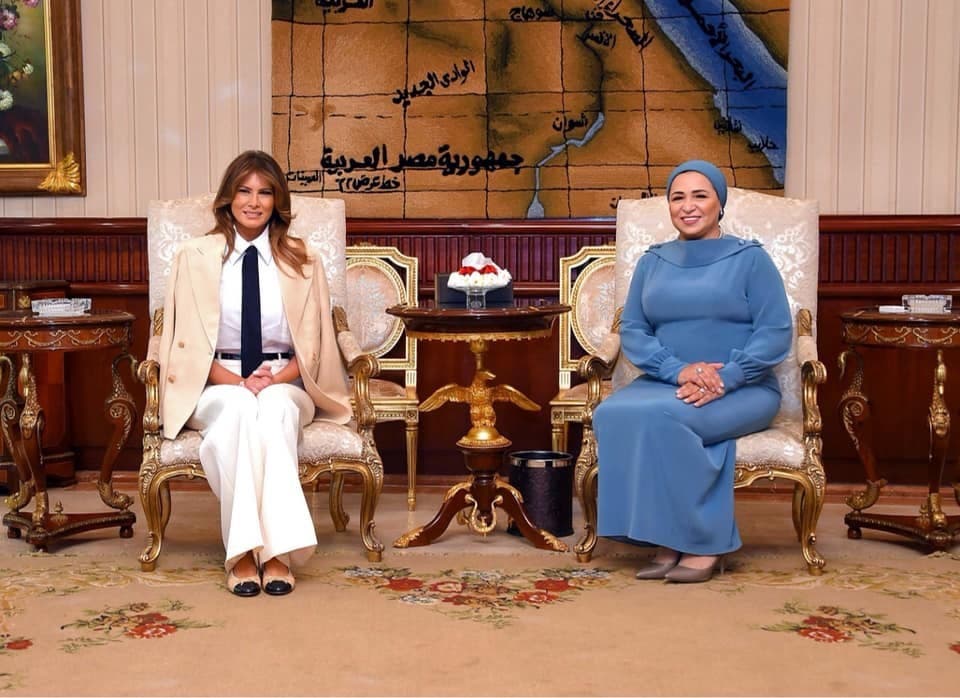 Melania Trump also said that alleged negative comments attributed to her husband President Donald Trump about African nations did not come up during her trip.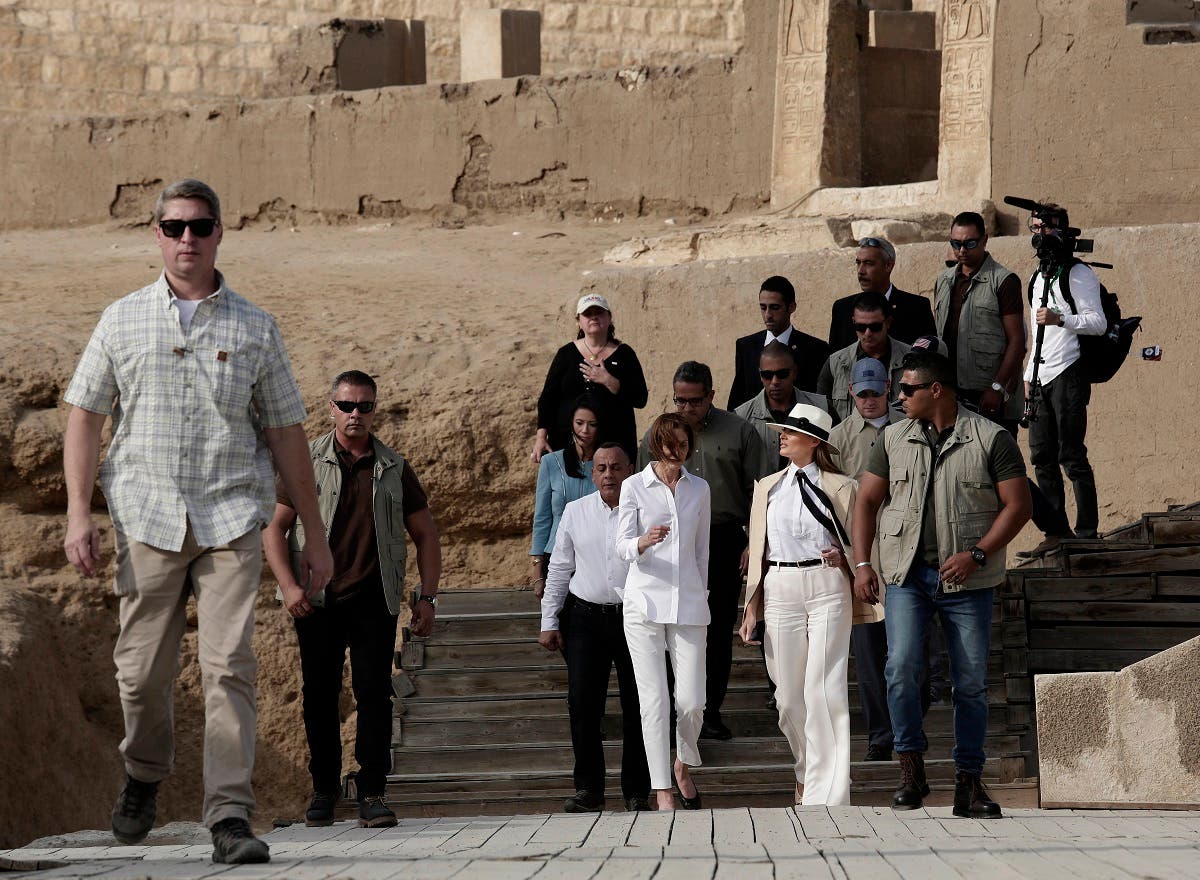 On another American subject, the First Lady praised Supreme Court nominee Brett Kavanaugh, who faces sexual assault allegations, saying she was glad he and his accuser had a chance to be heard, according to Reuters.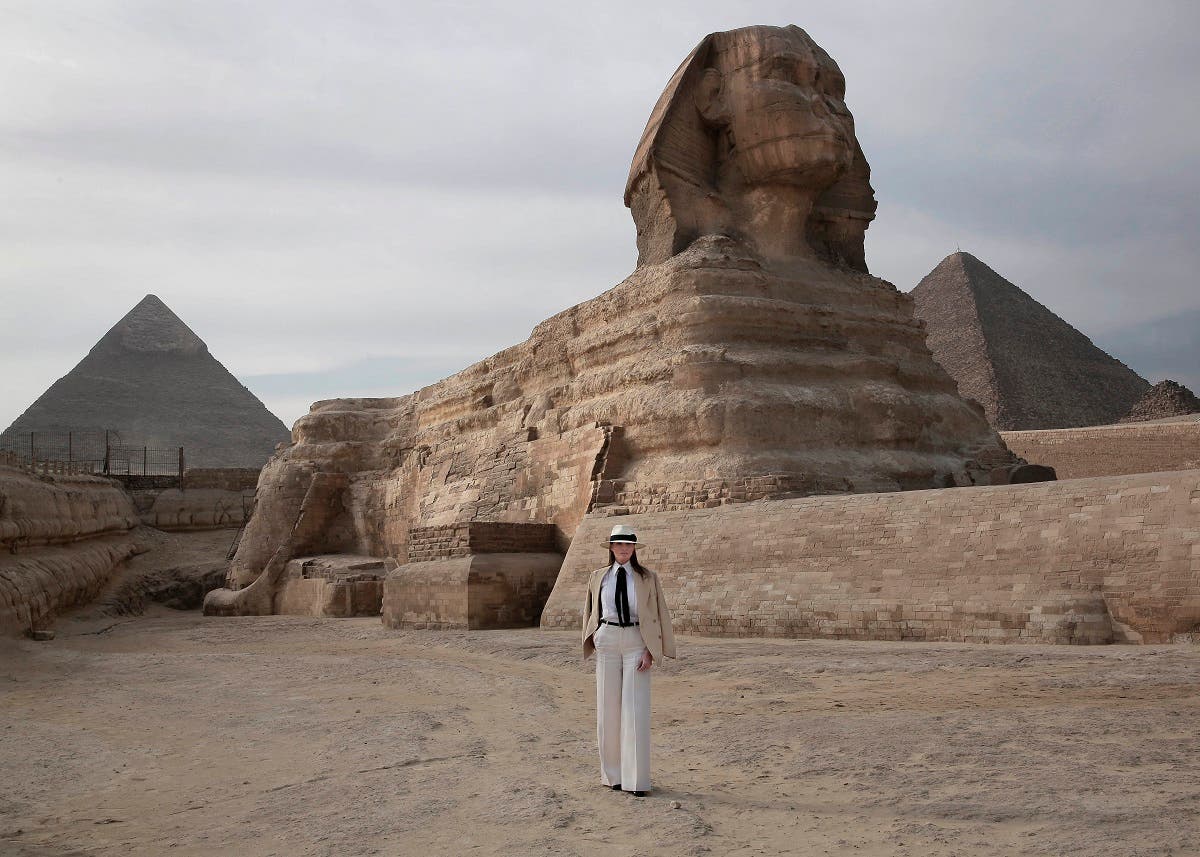 Kavanaugh, who denies the allegation, is expected to be confirmed by the Senate as a Supreme Court justice this weekend.