WATCH: Pakistan's oldest train, railway station tell tales of the British Raj
Golra Sharif railway station in Pakistan has existed since 1881. It houses a museum with items from the days of the British Raj. The station is located at 1,994 feet above sea level, east of the cradle of Gandhara civilization in the ancient city of Taxila.
Station's staff, Sohaib Abdul Rahim, claims this to be the oldest train of the subcontinent. "People used to transport items from one place to another and later thought of using these trains for traveling", he says.
Rahim also talks about a steam engine, which travels on small gauge track, taking postal van carriage. "An ambulance is attached for emergencies during travel. There is also a horse carriage for the horses", says Rahim.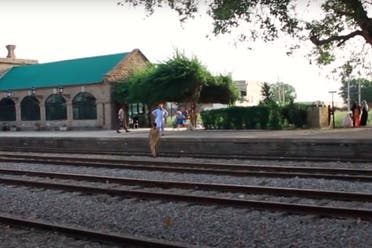 Pakistan founder
"We have a train on which Pakistan founder Muhammad Ali Jinnah and his sister travelled along with Lord Mountbatten our last viceroy. "We also have a carriage which was gifted by King of Jodhpur to his daughter," he says.
In 2018, a new gallery was added to the station where old medical and communication equipment, and old furniture, are on display. It also has details of services provided by the railway during migration period of 1947.
"This hall displays the 1881 economy class hall. Here architecture, the arch, keystones are all based on colonial architecture," says Rahim. The Golra Sharif railway station provides a lesson in history for tourists.