A photo of a young boy with Saudi Arabia's Crown Prince Mohammed bin Salman caught people's attention on social media.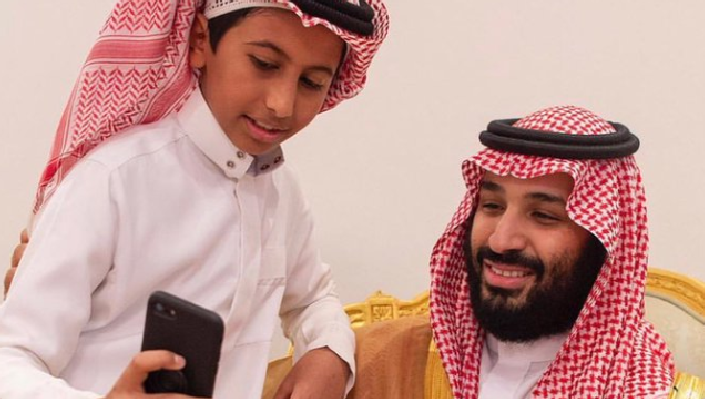 Saud Al Ali, the young boy, is seen with his arm around the smiling Crown Prince's neck as he snaps a 'selfie' in the picture taken by the accompanying royal photographer. The boy was excited to see Crown Prince Mohammed bin Salman in the home of one of his family members in Hail.
The photograph of circulated on social media with hundreds of people expressing their delight at the spontaneous interaction between the Al Ali and the Crown Prince.