The spokesman for the legal committee in the Iranian parliament, Hassan Norouzi, announced that the authorities will impose a prison sentence of 10 days to two months with 74 lashes against anyone who undergoes an 'outrageous' cosmetic surgery.

Norouzi said that there are those who conduct sex conversion operations and this requires a government permission, but there are cosmetic operations known as "cat's eye" and "donkey's ear" to resemble animals, and this is against chastity, as he put it.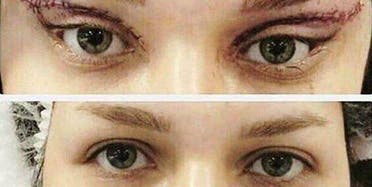 The MP said in a statement to the Iranian parliament news agency Icana that the penalties will be imposed on beauticians and people who carry out these operations, because it is "an offense against public morality" under Article 638 of the Iranian law.

Cosmetic operations are very popular in Iran, especially rhinoplasty among young women and men, as well as lip and eyebrow operations as well as facelift and botox.

This practice has become a social phenomenon familiar to many, even among the middle class, leading to competitive prices for such operations.