A 35-year-old man in Japan married a popular Japanese virtual character in an $18,000 wedding ceremony in Tokyo.
Akihiko Kondo tied the knot with his virtual wife in front of nearly 40 guests earlier this month.
Kondo, a middle school teacher, is now greeted by a holographic projection of his bride when he arrives at home.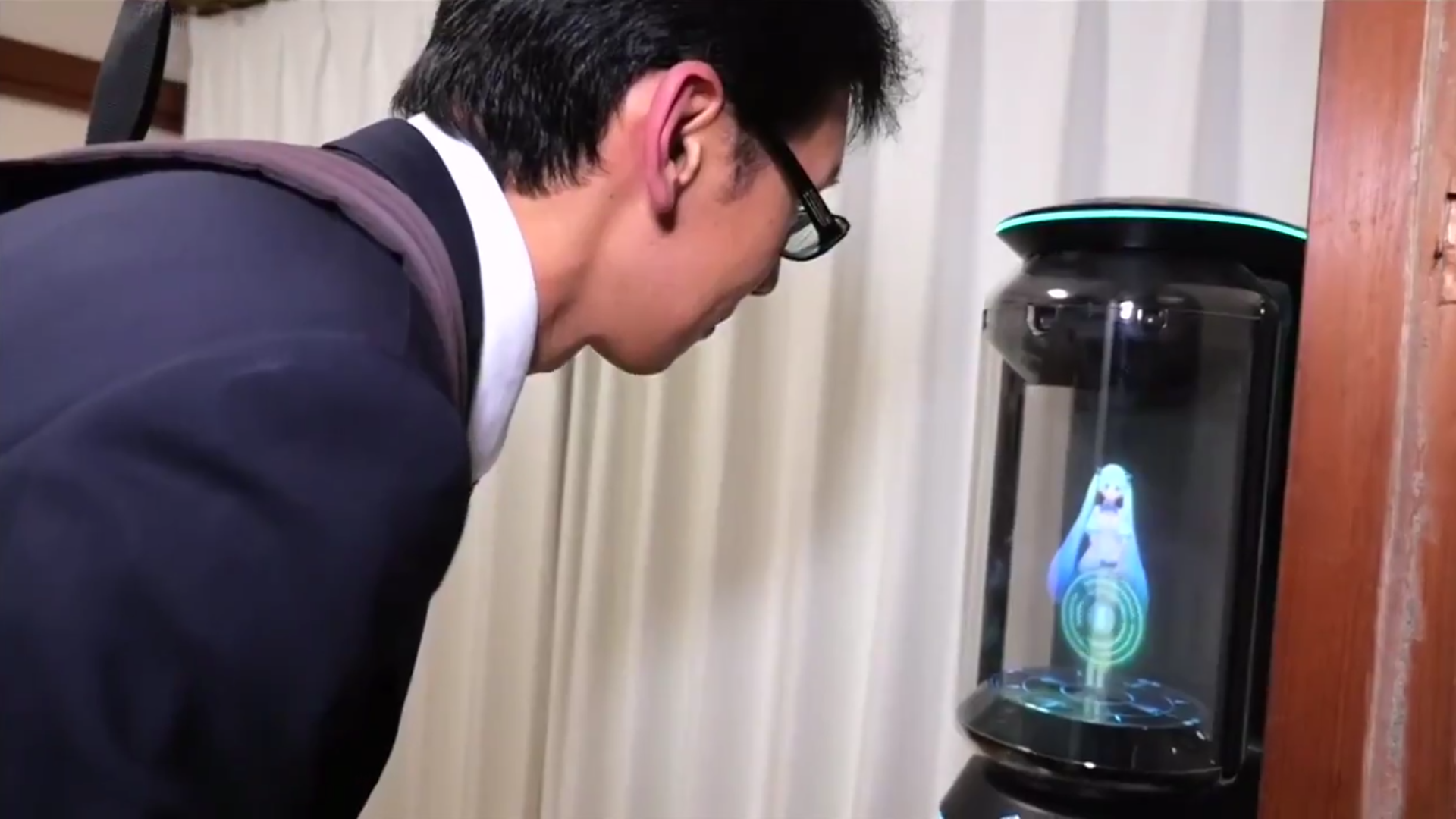 Hatsune Miku was first developed as a computer-generated singing software, but she quickly garnered popularity after a video game series featured the character.