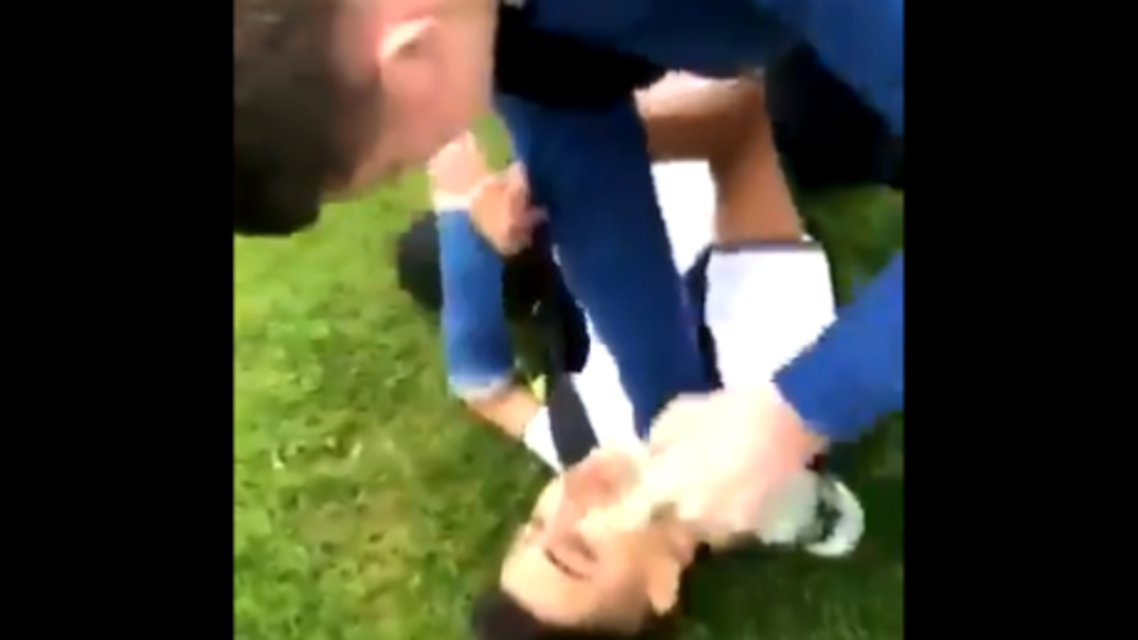 WATCH: UK police investigate shocking bullying incident targeting Syrian boy
A crowdfunding page in Britain has collected thousands of pounds in support of a 15-year-old Syrian refugee, who was "waterboarded" by bullies in a playground at a school in Huddersfield, West Yorkshire.
A shocking clip that went viral in the UK shows the victim with his arm in a cast, being squirted in the face with water after being dragged to the floor by his neck, as his attacker says "I'll drown you."
The page had raised more than £31,000 (around $39,500) by Monday morning in support of the Syrian boy, who reportedly fled his hometown of Homs, which was beseiged by the Syrian regime from 2011 till 2014, with his family.
This Syrian refugee has endured months of racist bullying in a school in Sheffield, the thugs already broke his arm and now mockingly waterboard him when they get a chance, name and shame these thugs,school and police have done little to help. pic.twitter.com/JMkJ1aFgCq

— blue days dark nights (@saeed6ali) November 27, 2018
Police said they are investigating the harrowing incident, which took place on playing fields at Almondbury Community School on Oct. 25.
Police confirmed they are investigating the alleged "racially-aggravated assault."
Local residents in Huddersfield claimed police were at the bully's house last night, according to the Daily Mail.
It is reported that his family has also received death threats on social media.
Waterboarding is used as a form of torture where water is poured over the face of the victim and their breathing passages causing a sensation of drowning.