VIDEO: India's 18-year-old blind-folded wonder who uses midbrain activation
Riding a two-wheeler, reading a book upside down, playing chess and passing thread through a needle....18-year-old Jeet Trivedi can do blind folded what you cannot do with open eyes.
Jeet is India's blind-folded wonder. He is a practitioner of midbrain activation. It is a technique, which helps people visualize objects without seeing them. It does not make sense to lot of people.
However, Jeet's multiple activities leave them with no option but to believe him. Midbrain Activation is also known as super-sensory development.
According to Jeet and his coach, he is not doing something extraordinary. They say that with constant practice and perseverance, anyone can master it.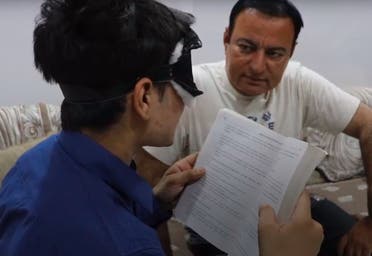 Starting at Class 9
"This goes back to 2014. I was in class nine. I attended a course in mid brain activation. My family has been extremely supportive. They allow me to pursue my hobbies and extra-curricular activities," says Jeet.
"During the course, I learned color sense in two days. I graduated to numbers, alphabets, words and reading the book upside down," he says.
Jeet's father, Vipul Trivedi, says Jeet has made six world records so far and is becoming popular.
"It needs lot of practice. His recent world record is something that I cannot stop thinking about. He rode a two-wheeler blindfolded on world's highest motorable road. It is unbelievable. I believe no one will be able to break this record anytime soon," he says.