Man stuck in airport for 7 months to Al Arabiya: Syrians are paying price of war
Hassan Kontar, the Syrian refugee who spent several months in limbo in a budget terminal at a Malaysian airport, now lives in Canada, and tells Al Arabiya English that Syrians are paying the price of war.
"I have a moral stance against war, which is not the solution," Kontar said. "It is the war of others on our soil. Syrian people are paying the price of these conflicts while everyone has abandoned them."
Kontar, 37, was not a refugee who fled the war. He has been working in insurance companies in the UAE since 2006, but with the outbreak of the Syrian revolution in mid-March of 2011, he was unable to renew his passport, therefore couldn't also renew his residency visa in the UAE.
Because of this, and as a result of his refusal to join the Syrian army and pay the Assad government in return for his exemption from service to be able to return to his country, Kontar lived in Kuala Lumpur Airport for seven months, and was rejected refuge by many.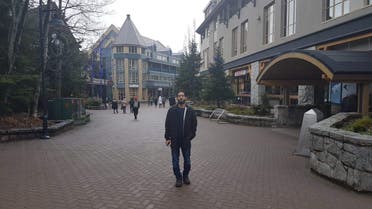 His first attempt to leave the Malaysian airport was when he bought a ticket to Ecuador. Yet, Turkish Airlines, the carrier operating the flight to the south American country, denied him from boarding. "I lost a non-refundable $2,300," said Kontar.
Trial two was a trip to Cambodia, but it only added salt to injury, Kontar's passport was "confiscated upon arrival."
"Because I had spent an extra month there before, I was refused entry to Malaysia and was prevented from leaving for another country except to Syria because I was expelled from Cambodia," Kontar told Al Arabiya English.
Kontar adapted to life in the terminal, and his story turned into a widely covered one, reminiscent of the movie "The Terminal".
"I was bathing in the special-needs bathrooms last night. The airline provided me with three meals a day. I slept under the drawers or on the chairs, while my clothes were washed by a cleaner at the airport for money," he said.

"Life in the transit area is difficult, and I've never been in touch with others, especially after I met lawyers and Canadians, to find a way out," he says.
He began to narrate social media videos that he produced in both Arabic and English, which led to more publicity for him, and a vast number of supporters.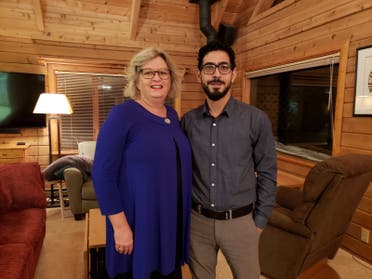 Of them, was the Canadian woman activist who helped sponsor him and bring him to Canada, ending his days of isolation.
"Only the real and financially supported offer was made by Canadians," he said.

Kontar described his arrival in Canada as "the permanent solution I have been looking for for eight years."