VIDEO: Indian 'Guitar man' who quit cushy job to give music lessons for pittance
Meet Yash Vir Rao, India's civil engineer-turned-music teacher. Based in New Delhi, Rao is famous among his followers as Guitar Rao.
He teaches guitar, flute and keyboard for just one rupee as he believes in sharing the gift of music. He will admit you to his "academy" on one condition: If you like what you learned, donate a flute to someone.
Rao quit his job in 2009 and plunged into depression. While visiting a temple, he realized that music could transform souls. He has shared the joy of music with hundreds of people since.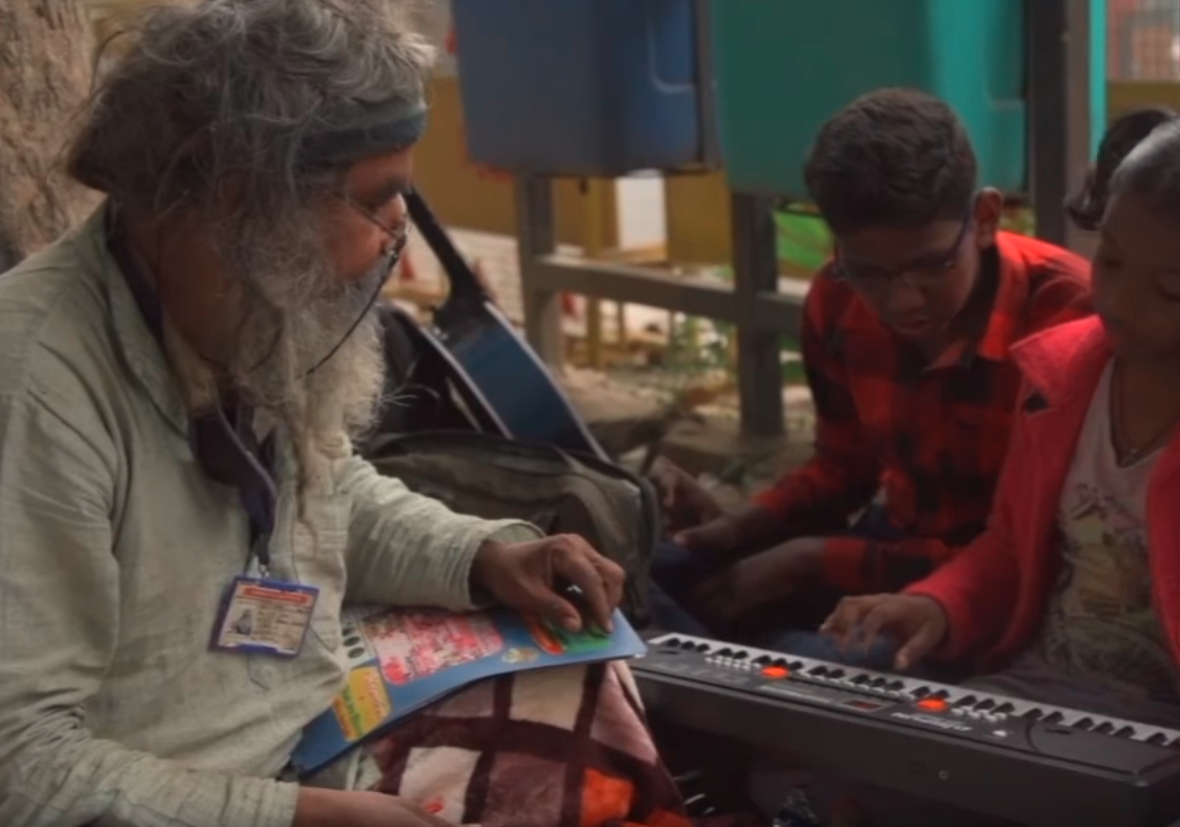 Guitar Rao
"U.S.A stands for Universal Sangeet Academy. I am Guitar Rao. Some people call me Stupid Rao. Others call me Mental Rao and Loose Rao," he says.
"I quit a well-paying job to live beneath a tree and give music classes for Re 1. For me, stupid stands for Super Talented Useful Personality In Demand," says Rao.
Music student, G Purushotham is a government employee. "I have been learning music here along with 20 kids. This man is passionate about teaching music," he says.
Rao says good part of my life was spent in luxury. "I had everything one could ask for. Now, in this phase of life, I am testing my will power and my body by living in extraordinary circumstances. There is minimal expenditure. But I get happiness in return," he says.