Aisha Monkari, a Saudi woman from the city of Dhahran east of Saudi Arabia, has taken the initiative to plan programs to entertain children with cancer.
One of the recent events was a picnic at a park with children and their parents in cooperation with the children's cancer department at King Fahad Specialist Hospital.
During the picnic, the volunteers played with the children, painted, narrated stories and did entraining educational programs.
Monkari has planned entertainment programs for years for children with cancer and disabilities as well as programs to visit the elderly. She and a group of female volunteers bear the financial costs of these programs, that bring joy to their communities.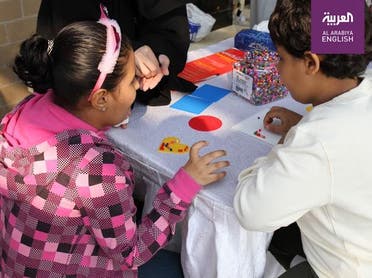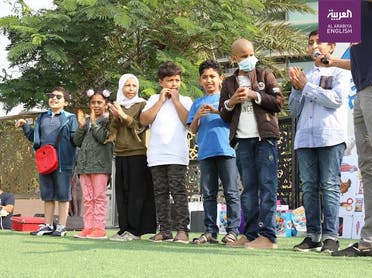 The program pertaining to children with cancer aims to help children enjoy their time to ease their pain, by mentally and socially supporting them to fight the disease. It also aims to integrate child cancer patients with the community and help them mingle with other children their age so they share activities that strengthen their psychological well-being and help them cope with the long and difficult treatment processes.
Monkari and the volunteers called on everyone to contribute to their humanitarian efforts by providing moral support and volunteering.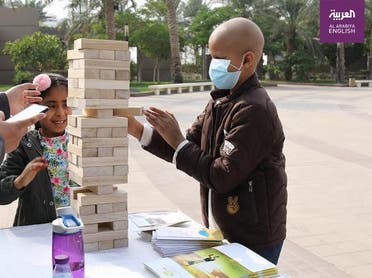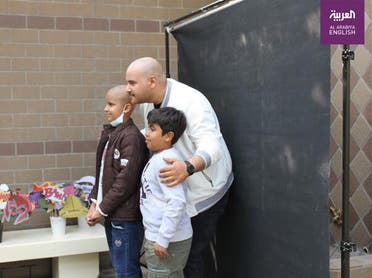 These social humanitarian programs are thus part of the treatment to overcome the most difficult phase of their lives fighting cancer as Dr. Reema al-Hayek, a pediatric oncologist at King Fahad Specialist Hospital, told Al Arabiya English.
"Volunteer work and social activities outside the hospital after the children's health stabilizes, bring joy to them and their families," Hayek said, adding that this moral support is essential and complementary to medical treatment.