Following the royal decrees issued to reshuffle the Saudi council of ministers, pictures spread on social media showing a number of council members at the top of mount Lawz.
Al-Lawz mountain is located in Tabuk, or what is today called Neom.
The council members appear to be on a journey to discover the mountain.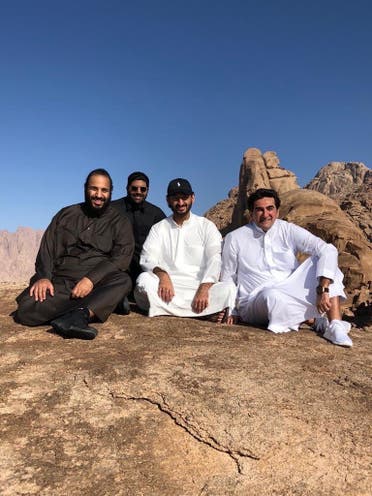 The picture, highly shared on social media, shows the Saudi Crown Prince, Mohammed bin Salman, standing in the middle with three council members to his left and three others to his right.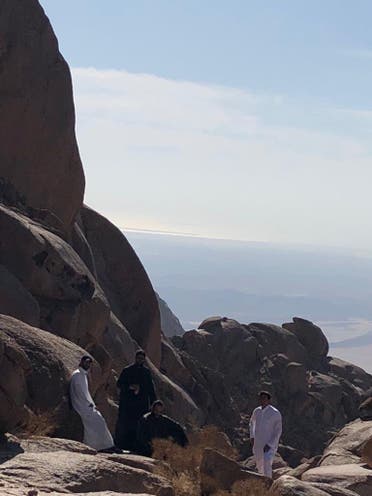 Also in the pictures were: Minister of Commerce Dr. Majid al-Qasabi, Minister of Interior Prince Abdulaziz bin Saud, Minister of Culture Prince Bader bin Abdullah, Prince Turki bin Mohammed bin Fahd, Minister of the National Guard Prince Abdullah bin Bandar, and head of the Public Investment Fund Yasir al-Rumayyan.