Writers, scholars and students have frequently visited this street bookstore in Anarkali market in Pakistan's Lahore over the years. It has also been source of livelihood for families associated with this business.
"Many legendary writers such as Ashfaq Ahmed, Faiz Ahmed Faiz, Munir Niazi and Manto used to visit this place. Even now young writers come often because of which our markets are valued more," says book seller Sheikh Abdul Haq.
Four generations of Sheikh Abdul Haq has been in this business. "My great grandfather, grandfather, my father and me we have four generations in this business of old books selling from the past 36 years. We travel the whole of Pakistan finding books to sell," he says.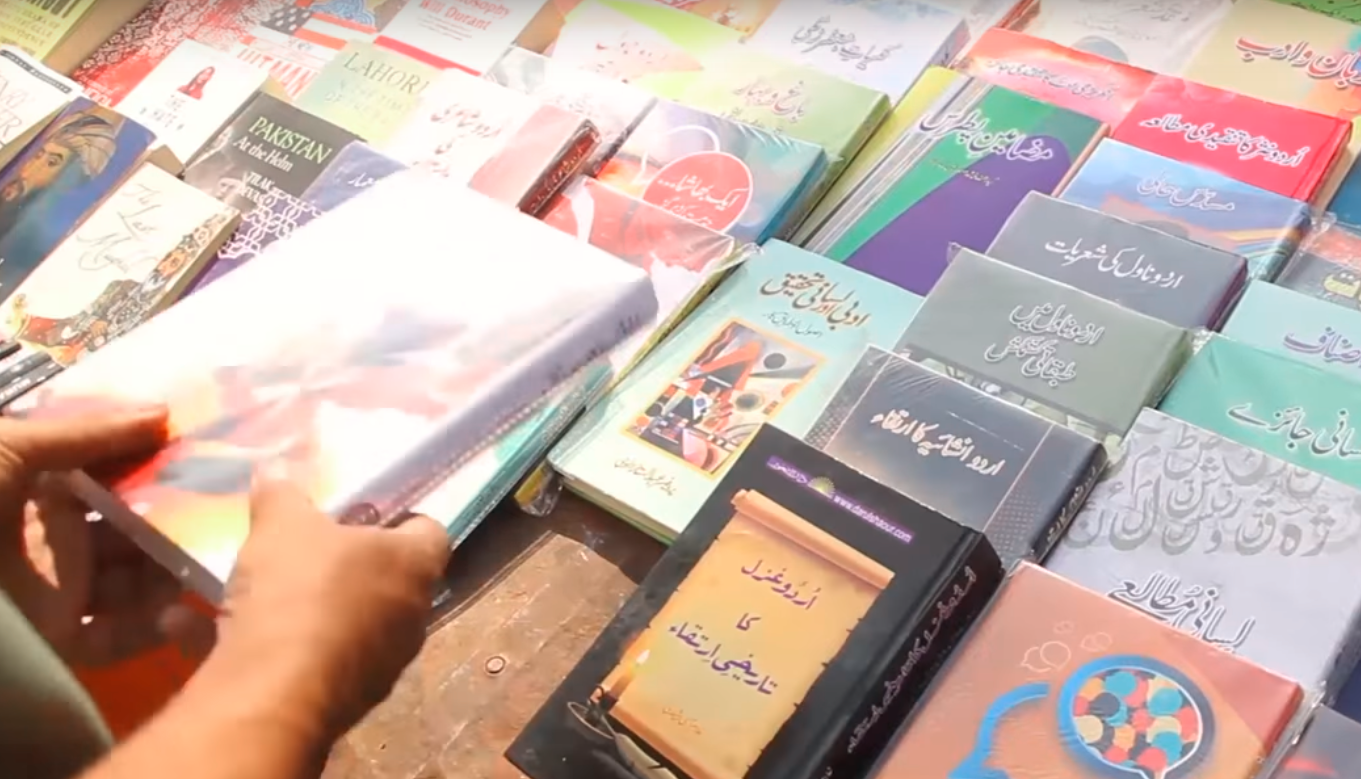 Empowering through knowledge
Muhammad Akram, who buys books from the market, says he has been coming to this place for 15 years and it has benefitted him very much.
"Whenever I have any complications in life I come here to find a book that will help me solve my problem through knowledge. Since I cannot afford expensive books I find books here cheap and useful," he says.
Another book buyer Arfeen Hashmi is a fine arts student. "I have been coming to this place for three years. I come here almost every Sunday to buy books. The collection you find here is sometimes not even available in libraries. The diversity of books available here is remarkable," says Hashmi.