Ryann Solomon knew the shutdown would affect her business, she just didn't realize how much.
"I got calls from people canceling appointments from the first week," she said.
Solomon owns 'Ryannimals' - a small dog-walking business in Washington, D.C.
She says she usually works with around 23 dogs a day, taking them out for walks, sometimes twice a day, while their owners are at work. But since the shutdown, federal workers and contractors no longer need her services. She now walks around 11 dogs a day. "It was instant, everyone who stayed home called me," she said.

Solomon is not the only small business suffering the indirect effects of the funding lapse.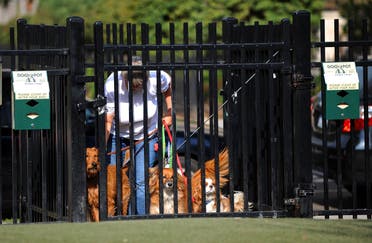 As the government shutdown enters its 25th day so far, the longest shutdown on record, millions are hurting. They are not just the 800,000 or so furloughed federal workers who are not getting a paycheck - who will actually be reimbursed once the government reopens- they are also federal contractors, restauranteurs, hotel owners, retailers and construction workers. None of those will be reimbursed for their lost wages.

"It's totally bad for us," said Safeer Ahmad, who owns a food truck that was parked near Farragut Square in downtown D.C.
On a blistery winter day, the square was almost abandoned during lunch hour. Ahmad, whose truck 'Dhaba Meals on Wheels' sells American and Pakistani cuisine, says he's doing 10-40 percent less business these days. He says a combination of the shutdown, bad weather and closed government museums (due to the lapse in funding) are making it "terrible" for his truck.
"Our customers are mostly government workers and now that museums are closed as well, we are unable to even get tourist customers."

The shutdown's effects are clearly felt in the capital, where federal workers are concentrated. About 145,000 workers who live and work here are currently furloughed and not receiving their paychecks. Many are on the lower end of the income scale and live paycheck to paycheck. They work in mailrooms and as janitors and administrators.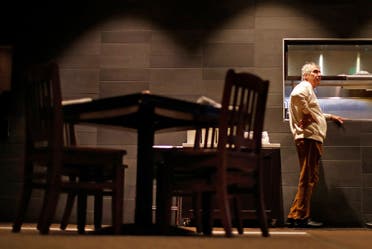 Stephen Fuller, a professor at George Mason University and an expert on the economy of the greater Washington area, says the shutdown is estimated to cost $46 million in lost output per day for the D.C. area, which is around 7.2 percent.
He cautions though that the exact figure won't be apparent until the end of the month, when lost tax revenue can be accounted for. "Restaurants and retail shops that operate out of federal buildings that are closed now, hotels that aren't receiving guests who have business with the federal government, food trucks that cater to government workers, all of those aren't businesses that can recoup their losses," says Fuller.
"Car sale losses will be made up when the government reopens and people get paid again, but no one is going to make up for a missed restaurant meal by buying two meals."

Fuller says "the longer the shutdown continues, the less likely that lost spending can be recouped."