As the coronavirus spreads across many countries around the world disrupting normal life as well as economic and commercial activity.

When the outbreak happened, social media users had a play using a famous beer brand which had the same name as the virus – Corona beer, the product of the world's biggest brewer Anheuser-Busch InBev.

The brewer behind Corona beer has warned of the steepest decline in quarterly profit for at least a decade after the coronavirus outbreak cost it $170 million in lost profit.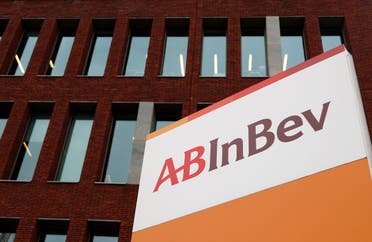 Anheuser-Busch InBev (AB InBev) is the world's biggest brewing giant and is also behind the Budweiser and Stella Artois brands.

Last year, AB InBev was in high spirits with 21 per cent international growth outside of its home market of Mexico, the major market share coming from China and South Africa.

But even the seemingly healthy demand in 2019 was below AB InBev's expectations, with as net profits slumping to $114 million in the final three months from $456 million a year earlier.

As the forecast for 2020 first quarter earnings came out, with a major reverse over last year, with the coronavirus affecting China demand by 10 per cent.

Earnings hit across China is are estimated to amount to $285 million, solely in the first two months of 2020.

AB InBev's shares plunged by 8 per cent after the virus outbreak coincided with the Chinese New Year, the country's biggest annual holiday season.

According to USA Today, Google searches in the US for "Corona beer virus" and "beer virus" spiked amid other searches related to "coronavirus symptoms," which saw a 1,050 per cent increase.
ALSO READ:
Switzerland halts all major events amid coronavirus fears
First 2 coronavirus cases in Mexico confirmed
Coronavirus calculus: Unpacking the economic costs of pandemics
In the Middle East, coronavirus spreads along routes of trade, faith, and war
Check out Al Arabiya English's special coverage on the coronavirus here.