Saudi Arabia's Al Ahsa records world's highest temperature this season
Residents in Saudi Arabia's Al Ahsa struggled to escape the summer heat when the governorate recorded the world's highest temperature of 50 degrees Celsius this season so far on Monday.
Al Ahsa, a UNESCO World Heritage Site located in the Kingdom's eastern province, is one of the world's largest natural agricultural oases.
For all the latest headlines follow our Google News channel online or via the app.
The region experiences intense heat waves this time of year due to being surrounded by the Jafurah desert, climatology specialist at the King Faisal University Afnan al-Mulhem told Al Arabiya.
Its climate makes it perfect for harvesting dates and fruit, including figs and lemons.
To help decrease the summer's heat, two million palm trees were planted around Al Ahsa, creating an urban green belt that has also provided farmers with more accessible land to harvest their summer crops, according to Abdulaziz al-Rashood of the Saudi Irrigation Organization.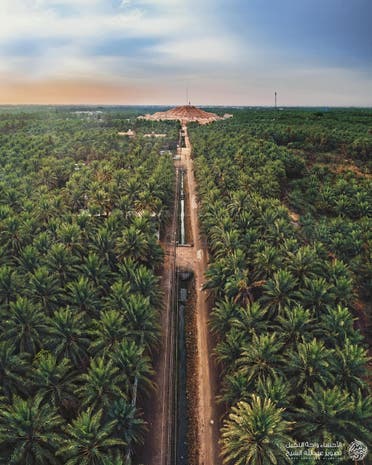 The highest temperature recorded in continential Asia, according to the World Meteorological Organization (WMO), was in Mitribah, Kuwait on July 21, 2016, with a record-breaking temperature of 54 degrees Celsius. The hottest temperature ever recorded was in Furnace Creek, Death Valley, California at 56.7 degrees Celsius on July 10, 1913, according to the WMO.
Read more:
Saudi authorities expand al-Ula's airport annual capacity by 300 pct
Saudi Arabia to launch $4 bln tourism development fund amid coronavirus outbreak
Coronavirus: Saudi Arabia prepares summer holiday campaign with COVID-19 measures