Closing the digital skills gap essential for Middle East's economic transformation
Many analysts have reflected on how the COVID-19 pandemic has brought forward years' worth of change in companies' digitization efforts. In the Middle East, these changes have spanned across organizations' customer relationships, supply-chain strategies, and nearly all internal operations—transforming the region into a leading digital economy.
Yet, as this transformation hastens some countries find themselves in a quandary. Although youth unemployment remains stubbornly high, many nations face a significant shortage of tech professionals to help deliver on their digitization roadmaps.
For all the latest headlines follow our Google News channel online or via the app.
This mismatch between talent supply and demand hinders social and economic progress. In one survey by PwC of CEOs in the Middle East, 70 percent said the availability of essential digital skills is a business threat. Furthermore, none of the top 10 available skills in the GCC is a technical or specific "digital" skill.
The next stage of digitization could prove even more challenging to navigate if the skills gap is not effectively addressed. Ubiquitous 5G connectivity, cloud computing, AI, and cybersecurity resilience all require highly-advanced ICT skills, and are crucial for the region's post-oil economic transformation goals.
It is in part why analysts at Gartner have found that IT spending is accelerating ahead of revenue expectations in 2021, with C-suite leaders much more willing to invest in technology with a clear tie to business outcomes.
Therefore, it is crucial that this talent gap is plugged by empowering more individuals to learn about, and apply the latest innovations in their domains.
In examining the matter in more detail, one finds that there is a divergence between what is taught in the classroom and the skills required in the professional world. Again, the COVID-19 pandemic has only widened this talent fissure as organizations in healthcare, education, retail, and more increase their mandate for digital-led roles.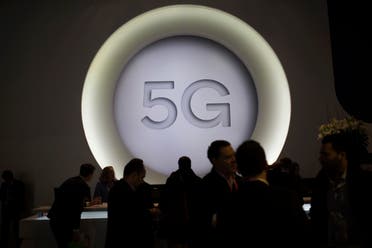 There are several ways governments and businesses in the Middle East can address this issue.
One of them is to invest in academic partnerships focused on STEM topics and specialized tech domains. Luckily across the region, there is a legacy of institutions specializing in science and technology specifically. New academic institutions, particularly at the post-graduate level, are also now recognized globally as centers for high-tech training and research.
In parallel, organizations must constantly upskill their existing workforce through formal training and on-the-job programs. This allows organizations to future-proof their workforce with the practical skills of an ever-changing landscape.
In addition, a lack of learning and development prospects is often cited as one of the main factors why skilled professionals seek opportunities elsewhere. Constantly upskilling one's workforce will significantly boost staff retention capabilities, particularly in the ICT field, where getting a replacement is increasingly difficult.
Another consideration—and perhaps the most important—is that traditional education has primarily been the purview of academic institutions and the government. However, private companies need to become more active partners in revolutionizing education, as they are often more in tune with real-world industry needs.
All tech companies should see themselves as knowledge partners and inculcate trainings as part of being responsible corporate citizens. By collaborating with academia, governments, and other private businesses, we can ensure that the benefits of technology innovations are distributed equitably, as access to education is vital to create opportunities that support fair and sustainable development.
This last priority requires a commitment to open, transparent collaborations. In the past, for example, some technology companies have focused on a narrow training path restricted to only their products. Instead, we must advocate for standards-based skills development that will support well-rounded professionals capable of operating across their chosen digital domain, both in the region and internationally.
Ultimately, closing the gap between what is taught in the classrooms and the tech skills required in today's workforce will help to bridge the digital divide. That will in turn benefit the region by cutting unemployment rates, strengthening the local ICT talent ecosystem, and driving the long-term development of all industries in the region.
Read more:
US created 'political, security vacuum' leading to Taliban takeover: Think tank
Afghan president fled with cars and helicopter full of cash: Russian embassy
Bahrain to initiate consultations with Gulf countries over Afghanistan