The magic of e-learning guarantees its growth beyond the COVID-19 pandemic
With 1.5 billion children affected by school closures, colleges with sky-high tuitions shifting their classes online, and more lockdowns looming - it's no wonder that online learning is taking off.
The pandemic spurred artificially high adoption, but e-learning is no fad; rather, it's one of the newest verticals that online marketplaces are revolutionizing. Learning online has applicability beyond the sphere of formal education and an enduring set of compelling benefits, from cost to convenience that will propel it towards becoming a key pillar of educational offerings - both formal and informal - for years to come.
For the latest headlines, follow our Google News channel online or via the app.
As an example of how e-learning can be applied in different ways out with traditional online education take chess. The television series The Queens Gambit saw interest in the game soar. The storyline follows Elizabeth Harmon, a fictional female chess prodigy, as she takes an unbelievable path to become a global chess champion. She started learning from the orphanage janitor, then was discovered by a high school chess coach, and eventually was trained by professionals who helped her reach the peaks of world chess.
It's a fantastic story, but it also highlights a serious issue for those learning chess or any other skill: you need access to the best quality teachers to truly progress, and without Hollywood-worthy luck, you won't get it.
Today, if The Queen's Gambit inspires a young girl, her parents can go online and find Myroslava Hrabinska - a woman international master at 18 and grandmaster at 21. Myroslava is a Ukrainian-certified chess coach offering online lessons to students around the globe.
With online learning in any discipline, students no longer need to make do with the teacher down the street; they now have access to the best in the world without leaving home. That easy access to expert instruction at a time and place that suits any schedule is not going away after COVID-19.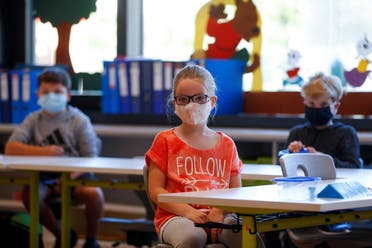 No one is disputing that children need to interact in-person to develop vital social skills, and college students deserve to enjoy campus life. There's an undeniable power of learning in the same room as others, yet the necessity and eventual return to the classroom doesn't diminish online learning's role.
E-learning is here to stay, and courses are gaining significant momentum beyond the narrow realm of academia. Learners enjoy the privacy, personalization, and flexibility these practical courses provide, in addition to access to unique experiences and best-in-class teachers.
Looking beyond individual learners, globally recognizable businesses are also embracing the wave of e-learning, offering subscriptions as an employee perk, leveraging it to attract talent, increase employee engagement and increase retention.
The pandemic drove expansive growth in the tech sector, as consumers experienced the convenience and variety in everything from grocery shopping to e-learning. This boom was felt most strongly by marketplaces like DoorDash, Coursera and AirBnb with their recent IPOs valuing them at tens of billions of dollars.
Investors recognized this trend long before the pandemic, with keen eyes tracking education and the ways technology could disrupt it to create more value across the board. These investors are betting that access, convenience, quality, and cost will drive the future of education and invested $18+ billion in ed-tech in 2019. With the education market projected to hit $350 billion by 2025, education marketplaces seem to be a key driver in the next wave of innovation.
The current level of e-learning today is unquestionably at an artificial high given the current circumstances. It is likely to dip as lockdown regulations relax, but its value proposition will endure.
Supplementing in-person education with a great tutor, pursuing a hobby with a world-class professional, and incorporating a guided exercise routine from the privacy of your own home is compelling, if not preferential, for millions across the globe.
The variety, accessibility, convenience, and price of e-learning guarantee its staying power and growth well beyond the pandemic.
The COVID-19 pandemic exposed us all to the magic of e-learning, and many of us will never look back.
Read more:
Iran sees no difference between Biden, Trump administrations: Khamenei
Palestinian boy wounded by Israeli army in Gaza border clashes dies
Two die in Japan after shots from suspended Moderna COVID-19 vaccines