Batteries are key to storing the potential of renewable energy
The way we produce and supply electricity is changing. Driven by a critical need to reduce the world's carbon footprint, electricity generated by renewable energy has doubled globally in the last decade. In Saudi Arabia, the aim is to produce 50 percent of the country's power through renewable sources by 2030. It may sound ambitious, but thanks to the significant commitment from the government and increasing investment from private sector organizations, this aim is entirely achievable.
Along with the positive environmental impact, the Kingdom also benefits from some of the lowest renewable energy production costs worldwide. Leaning towards renewables makes ecological and economic sense in the long term.
For the latest headlines, follow our Google News channel online or via the app.
However, given the intermittent nature of some of these energy sources, we need to have the ability to conserve excess energy produced during peak generation hours. This increase can provide a steady supply of power to the grid when the sun is not shining, or the winds are calm.
As our reliance on renewable energy increases, in line with global and national targets, we need to look at ways to add additional flexibility to the national grid. To maintain a steady flow of electricity, grid operators must consistently and efficiently ensure that they meet the growing demand. It's crucial to equip power providers to respond effectively to changes in supply and demand and support the Kingdom's mission to deliver greener solutions now and into the future.
The answer lies in storage. Today, technology allows us to increase our use of renewable electricity and provide a stable flow of power to the grid and large-scale projects. Battery storage serves a key role in accelerating the build-out of solar and wind resources, capturing excess power capacity during periods of high renewable generation while discharging to meet peak demand and reduce reliance on high-carbon energy.
Green hydrogen presents another option for meeting energy demand and energy storage requirements, particularly in the Kingdom. Green hydrogen is produced by water electrolysis from using renewable electricity. Green hydrogen plays a vital role in decarbonizing sectors, including the chemical industry and heavy-duty mobility. It will also enhance energy efficiency for heating and powering buildings.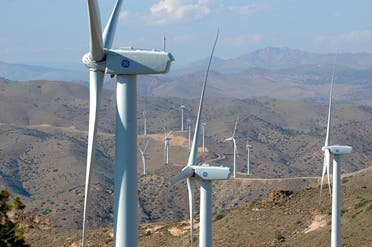 It dramatically improves the integration of intermittent renewable energies, including solar and wind. Renewable electricity can be transformed into green hydrogen and then synthetic fuels in power-to-gas. Hydrogen storage can provide large volumes of stored energy for more extended periods.
As grids become more dependent on intermittent clean energy supplies, hydrogen energy storage is another top utility-scale energy storage method.
Another significant benefit of green hydrogen is how it can be transported. Renewable energy can be transported in gas at large volumes across long distances thanks to the power-to-gas process. This offers excellent potential for countries like Saudi Arabia to help accelerate the transition to renewable power globally. Studies suggest that the Kingdom will be the top three cheapest green hydrogen suppliers globally.
Despite this, our consumption market will remain relatively low. While we can produce significant amounts of energy through renewable sources at a low cost, other countries and regions – such as Japan, South Korea, and Central Europe- cannot rely on renewable sources. Surplus green energy produced in countries like Saudi Arabia can be transported to help enable the global transition to renewable energy.
While we may still be in the early phases of our journey towards sustainability, Saudi Arabia has already made significant progress in transforming its energy plan, realizing both the environmental and economic benefits of renewable energy. As our reliance on renewable energy increases, we must now look at optimizing its reliability and performance through storage. Focusing on robust, innovative utility-scale energy storage is key to helping the Kingdom meet the targets of Vision 2030 and beyond.
Read mre:
Elon Musk 'highly confident' his SpaceX Starship will reach Earth orbit this year
Green energy development is a must as developing world faces poverty by pollution
Unthinkable oil prices due to deceit and lies