Police get tough with protesters on "day of disruption"
As demonstrators gathered in cities across Israel on Wednesday (March 1) for the latest mass protests against the coalition government's legislation to curb the power of the judiciary, police responded aggressively for the first time, after weeks of peaceful gatherings. In Tel Aviv, mounted police, water cannon and stun grenades were used against crowds who had blocked a main highway as part of a "national day of disruption". Eleven people were reported injured and at least 50 arrested. Opposition leaders reacted by again warning that neutering the judiciary was a threat to democracy and could spark civil strife. "When will we stop? When blood is spilled?" asked National Unity party leader Benny Gantz at a press conference in the Knesset (parliament).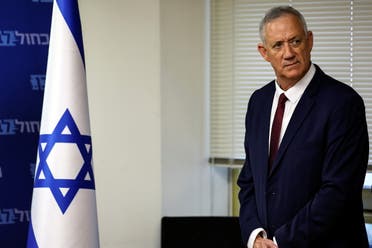 Gantz called on Prime Minister Benjamin Netanyahu to meet and discuss the government's judicial overhaul plan, while Netanyahu's Likud party insisted the prime minister's "door is open". But while the opposition leaders will not talk without a pause in the legislative process, Justice Minister Yariv Levin again ruled out any slowdown in the process, insisting that all the judicial changes would become law by the end of March. As the political standoff continues, President Isaac Herzog's call for a "broad consensus" on legal reform to avoid the country falling into "a terrible abyss" appears to have again fallen on deaf ears.
For the latest headlines, follow our Google News channel online or via the app.
As protesters fought with police on the streets, laws that would severely restrict the ability of the High Court to strike down laws were passed by the Constitution, Law and Justice Committee for a first reading in the Knesset, amid vociferous but ultimately futile protests from opposition committee members. The same day, the Knesset also gave preliminary reading to a bill - sponsored by the far-right Otzma Yehudit party, led by National Security Minister Itamar Ben Gvir - that would allow courts to impose the death penalty on terrorists convicted of a "nationalistically motivated murder" of an Israeli. The punishment would not apply to an Israeli who killed a Palestinian. The attorney general, Gali Baharav-Miara, expressed opposition to the law on constitutional grounds and because it would not deter ideologically motivated killers.
Reaction of ministers to settler "pogrom" sparks outrage
Prime Minister Netanyahu quoted this death penalty law, and another proposed law to deport the families of terrorists, as means the government was pursuing to deter terrorist attacks. He was speaking after two Israeli brothers were shot dead while driving through the West Bank of Huwara on Sunday (Feb 26). The attacker escaped on foot and remains at large. Hours later, up to 400 residents of a nearby Israeli settlement descended on the Palestinian town, setting fire to cars and homes, leaving one person dead and dozens injured.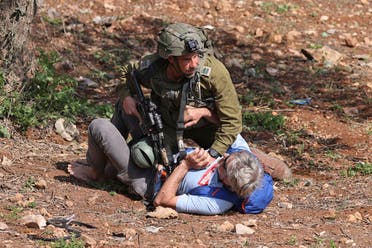 The officer in charge of troops in the West Bank, Maj. Gen. Yehuda Fuchs, accused the settlers of carrying out a "pogrom" in Huwara and claimed his forces were unprepared for the scale of the settler violence and the numbers who took part. Labor Party leader Merav Michaeli also called the riots in Huwara a "pogrom" (a Russian word normally used to refer to murders and expulsions of Jews in Russia and other European countries during the 19th and 20th centuries). Michaeli called the settlers terrorists, who derived their legitimacy from ministers in the government and who constituted a "cancerous growth" threatening the country.
The cancer of violence and counter-violence in the West Bank meanwhile continues to grow. The day after the Huwara riots, a 26-year-old US-born Israeli was shot dead near Jericho. The assailants fled to the Aqabat Jabr camp in Jericho and on Wednesday (March 1) Israeli forces came under fire when they entered the camp to arrest them.
Far from condemning the ransacking of Huwara and seeking to calm the situation, the rhetoric from senior ministers seemed aimed at doing the opposite. Finance Minister Bezalel Smotrich, head of the far-right Religious Zionism and a supporter of expanding Israel's West Bank settlements, said publicly that Huwara should be "wiped out", adding only that this should be done by the state, not by private citizens. Smotrich heads the body in the Defense Ministry that oversees settlement construction and demolition of Palestinian homes in much of the West Bank. His apparent appeal to violence drew outrage from opposition leader and former Prime Minister Yair Lapid, who called it "incitement to a war crime" and warned that the government was "out of its mind."
Strong denunciation of Smotrich's inflammatory remarks also came from the Biden administration. US State Department spokesperson Ned Price called them "irresponsible .. repugnant .. (and) disgusting" and urged Netanyahu and other senior Israeli officials to publicly disavow them. This has yet to happen, though Israel's ambassador to the US, Michael Herzog, said that it was against Israeli values to responded to terrorist attacks by wiping out civilian villages.
Smotrich is scheduled to travel to Washington for a conference on March 12-14, but US anger high over his provocative remarks, and over the coalition's reluctance to heed US warnings over its judicial overhaul, the White House has announced that no US government official will meet him.
Violence overshadows US-Jordanian peace efforts
The killing of three Israeli civilians last week and the ransacking by settlers of Huwara completely overshadowed a meeting hosted by Jordan that was designed to ease the tension and violence in the West Bank. On the same day as the Huwara riots, Israeli National Security Adviser Tzachi Hanegbi and Ronen Bar, head of Israel's internal security service Shin Bet, joined US, Egyptian, Palestinian and Jordanian officials in Aqaba. The meeting agreed that Israelis and Palestinians would "work to end unilateral measures" for three to six months. This would include an Israeli commitment to "stop discussion of any new settlement units for four months and to stop authorization of any outposts for six months." A regional security commission was to be set up to prevent an escalation in violence ahead of Ramadan, which begins on March 22, by resuming security coordination between the Palestinian Authority and Israel.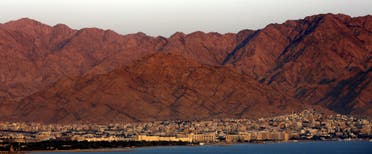 The parties also promised to pursue "confidence building measures and strengthen mutual trust." But it rapidly became clear that any such mutual trust is lacking. US National Security Adviser Jake Sullivan said the meeting was "a starting point" and that "implementation will be critical." And Secretary of State Anthony Blinken – who last week brokered an agreement under which Israel would refrain from authorising more settlement building, in return for Palestinians withdrawing a UN Security Council resolution critical of Israel – said it was "crucial" for both sides to take steps to de-escalate tension.
But Netanyahu was quick to declare, after the Aqaba meeting, that there would be no change to planned settlement building. And Smotrich said there would be no halt settlement construction "for even one day", calling the Aqaba meeting a "superfluous summit." The US reacted by sending its Special Representative for Palestinian Affairs Hady Amr to Huwara, where he not only condemned the settler violence, but also called for prosecution of those responsible and compensation for the victims. The frustration of the Biden administration with the policies and attitude of the Israeli government is clearly growing.
Read more:
US 'deeply concerned' over poisoning attacks against schoolgirls in Iran
The sinister side of recommending people for jobs in the Gulf