US-Saudi tech, security and economic ties get a reboot
The Saudi Deputy Crown Prince's visit to San Francisco seeks to boost links between Silicon Valley and the Kingdom with new high-tech projects and solutions
Saudi Deputy Crown Prince Mohammed bin Salman's significant visit to the United States cannot be understated. This week, he is heading to California for the second leg of his American tour, following a trip to Washington.
His visit to San Francisco seeks to boost links between Silicon Valley and the Kingdom with new high-tech projects and solutions. The aim is to create one of the most advanced technology sectors in Saudi Arabia itself. The Kingdom seeks to be the number one importer of US high technology, in addition to making the best use of American know-how in the high-tech sector to help meet the goals of Vision 2030's digital economy. It also stimulates other industrial sectors such as industrial equipment, communications and information technology, which in turn aims to create more job opportunities in the Kingdom.

Prince Mohammed US tour is a defining moment not only for American-Saudi relations, but also the deputy heir to the throne's introduction to Washington DC's elites. His message is simple: The Kingdom is open for major investments on a strong, robust, bilateral footing. It's not a reset; it's a reboot to a new upgrade.
Friday's meeting between Prince Mohammed and US President Barack Obama was no exception. During the encounter in the White House's Oval Office, Obama expressed his country's commitment to continue cooperation with Saudi Arabia and for the two nations to work together to support the security and stability of the Middle East region, and the challenges the region faced. The two also discussed Saudi Arabia's Vision 2030 economic diversification plan.

Obama had previously described Prince Mohammed as "extremely knowledgeable, very smart" and "wise beyond his years." This ringing endorsement from a US President, who had been criticized as ineffective in the Middle East, sets a positive tone for the next presidential administration and its management of US-Saudi relationship. On Friday, following the Obama-Prince Mohammed meeting, Saudi Foreign Minister Adel al-Jubeir said as much: "Saudi Arabia will have strong ties with the future US president."

Jubeir also said Saudi Arabia supports a more aggressive approach against Syrian President Bashar al-Assad's government, including imposing a no-fly zone and arming rebels with surface-to-air missiles. Finally, the Saudi foreign minister expressed the Kingdom's determination to handle Iran's aggressive behavior.

At the Pentagon on Thursday, US Secretary of Defense Carter noted that his meeting with Prince Mohammed, who is also the kingdom's defense minister, showed a productive and close security relationship between the two countries. Carter noted plans to expand bilateral coordination on special operation forces, as well as security and intelligence cooperation on a variety of issues including Yemen, the fight against ISIS, operations against al-Qaeda and "countering Iran's belying influence."
Clearly, US-Saudi financial deals and future contracts are setting a new pathway forward between the two countries. The future King of Saudi Arabia seeks to go beyond the concept of a "reset" to a "reboot" to a new understanding between the two countries based on economic security
Dr. Theodore Karasik
Innovation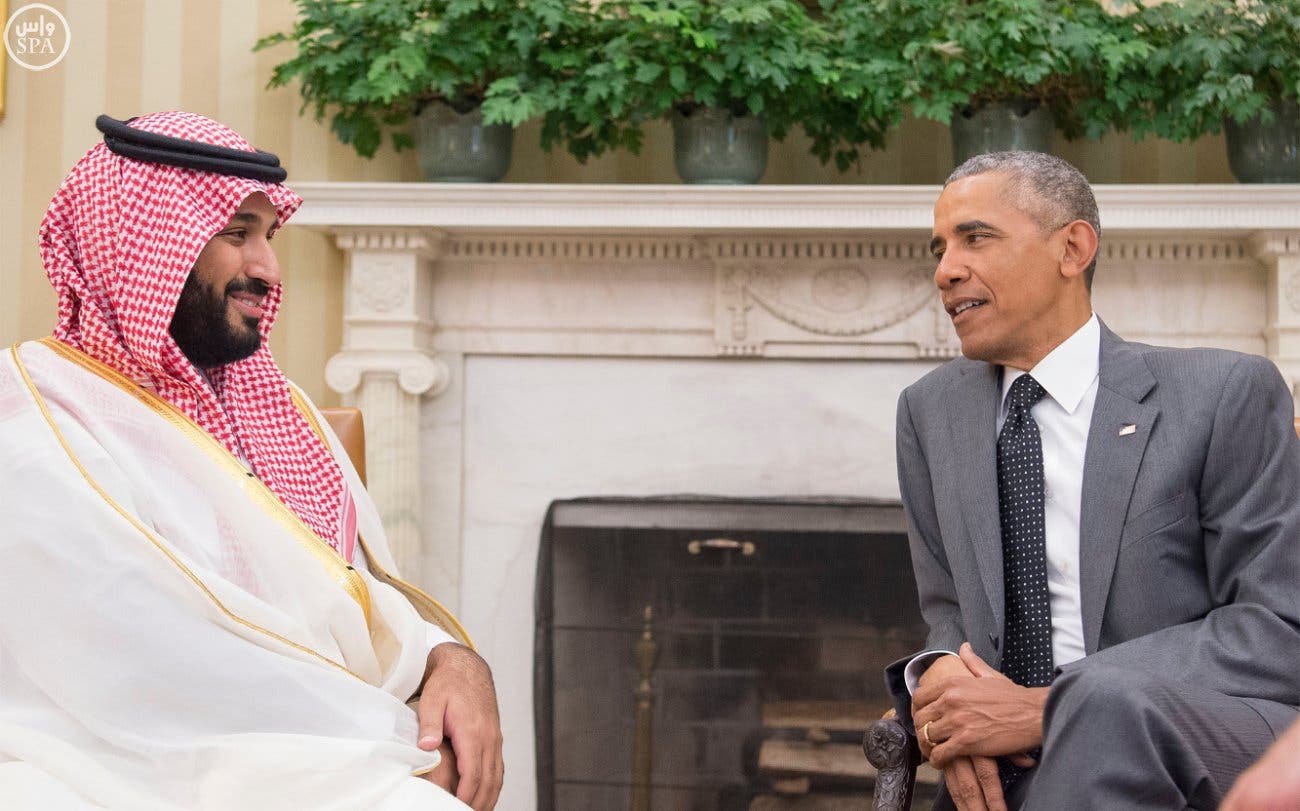 Prince Mohammed is spending more than 10 days in America. His tour to Washington, Silicon Valley and New York are a roadshow of the Kingdom's hope for the next generation, their aspirations, and a Saudi desire to interact with the world with innovation and expansion of industries through private partnerships.

Context is important. The visit is occurring roughly one week after the Saudi cabinet was briefed on Saudi Arabia's National Transformation Plan (NTP), a pivotal metric program to measure progress on the "Vision 2030" reforms announced on April 25. In addition, deals with American company's GE and Uber before Prince Mohammed's Washington visit stand out as a harbinger of transactions to come between the two countries.

According to the Saudi Press Agency, the kingdom intends to build the biggest sovereign wealth fund in the world through nationalization of key sectors and offering IPOs (Aramco for instance) and other instruments such as bonds.

Right now, rules in Saudi Arabia regarding green cards and 100 percent ownership in the retail sector shows the Kingdom moving quickly to open up to the world. Dow Chemical received the first ever foreign company business license in the Kingdom.

Clearly, US-Saudi financial deals and future contracts are setting a new pathway forward between the two countries. The future King of Saudi Arabia seeks to go beyond the concept of a "reset" to a "reboot" to a new understanding between the two countries based on economic security.
Youth
Significantly, the Saudis are embracing their youth as part of Vision 2030. As Prince Mohammed landed in Washington D.C., back in Riyadh, King Salman decreed that 3000 male and female students who are studying in the United States to be put immediately on scholarship.

The youth factor here is important: Prince Mohammed's visit shows the young face of the new Saudi Arabia. Saudi Arabia is effectively creating a healthier environment for creativity for the country's youth so that Saudi graduates of American universities help to build the Kingdom's future generations by returning home after completion of their academic studies.

The solution to the Kingdom's youth bulge is to be put to work based on advances in American technology, innovation, and training plus education. The signing of an agreement between Babson College and Saudi partners to establish the Prince Mohammed Bin Salman College of Administration and Entrepreneurship is a first step.

Overall, the Prince Mohammed's visit to Washington DC is a rousing success. It appears a new understanding between America and Saudi Arabia has arrived in time to be partners in a number of key areas especially Vision 2030. That's a real upgrade.
---------------------------------------------------------------------
Dr. Theodore Karasik is a Gulf-based analyst of regional geo-political affairs. He received his Ph.D in History from UCLA in Los Angeles, California in four fields: Middle East, Russia, Caucasus, and a specialized sub-field in Cultural Anthropology focusing on tribes and clans. He tweets @tkarasik