UK's response to coronavirus will dramatically alter the country's social fabric
As the coronavirus, technically known as COVID-19, sweeps across Europe forcing countries to shut down in response to a huge increase in infections and deaths, particularly in Italy and Spain, the UK has stood out by choosing to avoid measures taken by neighbouring countries.
Adopting what has been termed a "nuanced approach," the UK has refrained from shutting down important areas of social and economic life; schools, restaurants and public transport all remain open and life continues, albeit at a vastly reduced pace. Those showing any sign of illness no matter how mild are being urged to self-isolate for seven days, and many have done so. Following warnings from Prime Minister Boris Johnson and Health Secretary Matt Hancock over the weekend, life in the capital has visibly slowed, and supermarket shelves have been emptied of sanitary products as people stock up for an anticipated period of prolonged disruption.
The underlying logic of the government is to ratchet up restrictive measures in phases to the point where the most stringent restrictions are put in place as late as possible before the summer months when the health care system is under far less pressure from the usual range of winter borne colds, and flus. The next phase of measures is now imminent, and soon all persons over 70 will be house bound for a period of months. Hotels and private hospitals are on standby to be requisitioned for bed space, and industry has been instructed to produce ventilators urgently to meet the expected demand of patients that will come in the next 10-14 weeks, when the virus is predicted to be at its peak.
The logic to all of this can best be summed up this way; increasing the social cost on people too soon creates so much economic disruption that people in jobs that cannot be done remotely are forced to go back to work, thereby exposing themselves to the virus, and initiating a second wave of infections. Additionally, by isolating the entire population from the virus too soon, no immunity in the population builds up leading to the potential for permanent cycles of reinfection in the population bringing about a far higher death toll in the long run.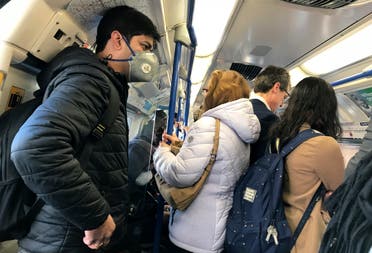 The goal is to reduce the pressure on the National Health Service and prevent a spike in infection rates, thereby allowing the state to cope with moderate numbers of sick and infected for a longer controlled period of time, rather than being overwhelmed with an enormous number of cases in a short period as has occurred in Italy. The argument is that doctors will then not have to play God, deciding who receives treatment and lives, and who doesn't.
This has led to a heated debate, with scientists both defending and criticizing the approach, and all the while the public looks on in bemusement. The problem is simple, the initial costs mean higher numbers of infections and deaths in the short term, to pay a lower cost in the long term. The assumption rests on a critical premise, which is that the majority of those infected with COVID-19 will go on to develop immunity to the virus. But, worryingly there appears to have been isolated cases of reinfection in China, and one so far in Japan, bringing the government's model into question.
For all the arguments flying back and forth on both sides, the simple truth is that nobody knows whether Boris and his team of medical advisers have called this right or not, and only in time will we know if the nuanced approach was a success or failure.
But make no mistake, thinking the UK government's response will not dramatically alter the social fabric of the country is flawed -- it absolutely will. It will be impossible to visit parents and grandparents, some of whom will have to cope with extended periods of loneliness and isolation, and supplying those isolated will involve huge logistical challenges.
One thing is sure though. Once the bickering has stopped, the British people will pull together just as our neighbours in continental Europe have done. We are about to cope with the greatest threat to our way of life since the Second World War, and now it really is time to keep calm and carry on.
_________________________
Michael Stephens is an Associate Fellow at RUSI, follow him on Twitter @MikerStephens.