After repatriation from US, I feel safer in Saudi Arabia amid coronavirus crisis
Two weeks ago, I left the US with a one-way ticket and a heavy heart. After sleepless nights and dozens of phone calls with my family, I decided to return home when Saudi Arabia announced it would close its borders due to the coronavirus outbreak.
Halfway into my semester at graduate school, I was shaken when universities in the Boston area decided to suspend classes and go online.
The news of Saudi authorities suspending international flights, watching the empty scene of the two Holy Mosques on television, and the rare move to suspend pilgrimage made me realize the gravity of the situation worldwide.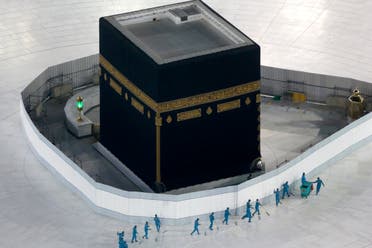 The state of Massachusetts where I lived entered into a state of emergency that week. The announcement of the school closure was met with outrage and fear among students who were asked to evacuate. I rushed to stock up on groceries not knowing the situation would quickly worsen. Our campus was turned into a field hospital. Students fled with no time to say goodbye. A wave of despair and bitterness overwhelmed everyone after the cancellation of events.
As an international student, it felt unsettling and frightening to face such uncertainty. My first support system in this foreign situation was the Saudi health attaché officials who responded immediately and assured us they were ready available to assist in any way they could.
I booked the nearest flight to Saudi Arabia, a country where the number of reported cases was drastically lower. I felt a pit in my stomach at the thought of this impromptu departure as I locked my door, not knowing when I'd return. I felt distressed at the thought of my own country also being affected by the spread of COVID-19.
As I arrived at the airport, it felt like walking into a minefield, as I avoided touching anything and distanced myself from people.
On transfer in Washington DC I arrived at the gate too early but felt relieved once I received my boarding pass. I sat on the edge of my seat praying the plane would not be delayed.
The terminal started to fill with Saudis coming from different states. It was not the usual scene of students eager to go home for holiday, bringing gifts and souvenirs for loved ones, but instead of worried looks and fearfulness at this sudden disruption.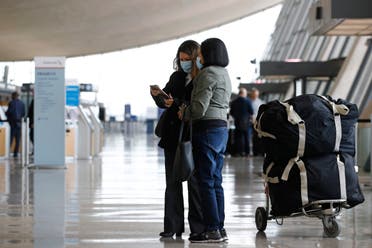 When we boarded the aircraft, I breathed a sigh of relief but would have to endure a long trip with strangers without room for social distancing.
"This feels like a rescue ship," I texted my family, who on the other side of the world, were just as relieved to know I was on my way home.
Eleven hours later, I counted my blessings once the aircraft landed in Riyadh. One more trip and I'd finally be in Jeddah with my family who had prepared my room for quarantine, according to the health ministry's advisory.
The airport was eerily deserted except for employees shielded in masks and gloves.
Little did I expect that we would not be heading to our homes just yet. The health ministry mandated a two-week quarantine for all passengers arriving from abroad. There was a unanimous uproar and commotion among travelers. Saudi Arabia has taken strict measures since the start of the outbreak, the reason why it was one of the first countries to suspend international flights.
Health officials had to find a place willing to accommodate our sudden arrival. We anxiously waited and were finally taken to a hotel arranged by the Ministry of Health and Ministry of Tourism. The luxurious hotel room and hot meal waiting for us was a heartwarming end to my 19-hour journey.
We were informed we'd get tested and receive full-board service for the next couple of weeks. The ministry's mobilization and strict measures made me feel secure and assured of the coming days. I was miles away from my family but already felt at home.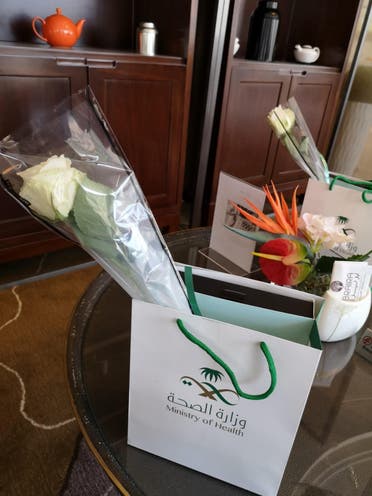 We were provided with a meal service all day and a 24-hour clinic. During our worrisome wait for the test results, the staff gave a box of chocolates and a card that read, "Proud of you heroes - Hang in there."
Although five cases tested positive, the rest of us would have to remain for the entire 14 days as a precautionary step. We were not allowed to leave our rooms.
Following news and social media was the only outlet I found helpful to connect with the outside world. Saudis circulated tips on how to remain entertained at home. The government and media assured the public of staying calm and that supplies would remain abundant. People expressed gratitude and shared experiences on social media on reviving family values and practicing faith.
Several events developed while I was in quarantine: mosques were closed for congregation, work was forced to go remote, and a curfew had been imposed in the major cities after the number of cases exceed 100.
Overall, I witnessed a stark contrast between the fear and panic in the US compared to a calmer and responsible reaction in Saudi Arabia, where mobilized efforts to keep people at home were strictly enforced. The efforts in the prevention phase were taken seriously on all fronts.
Despite the severe measures taken, patriotism overwhelmed citizens as they applauded the government's initiatives and pledged to stay home.
The night before the end of my two-week quarantine, I sat in my room browsing my feed of videos of people in a nationwide campaign singing the national anthem. People around the country compared funny experiences in their neighborhoods, singing from their balconies and rooftops. I looked forward to my last day and reuniting with my family.
My thoughts were interrupted as I was rattled by a thunderous sound of three blasts. It was near midnight.
Minutes later, I received calls and messages from family asking if we're OK. The Royal Saudi Air Defense Forces intercepted and destroyed two ballistic missiles launched by the Houthi militia in Yemen toward civilian targets in the cities of Riyadh and Jazan.
The government immediately imposed an extended curfew. Even land travel would be blocked. I turned off the news dismayed not knowing what uncertainty we'd face the next day.
The next morning we were informed the ministry had arranged flights for us to different cities in the Kingdom. I felt grateful at yet another rescue. We bid farewell to the staff who handed out gifts and roses. Once again, I picked up my small luggage and held my breath until I found myself, a plane ride later, picked up by my family and riding in the deserted streets of Jeddah. The city that never sleeps has been turned into a ghost town. The stillness and closed storefronts seemed as if life has been put on hold.
Like the scene of my university before I left, my own hometown was unrecognizable. I thought of the thousands of international students stranded in different parts of the world and hope they all stay safe and secure, as they await their fate.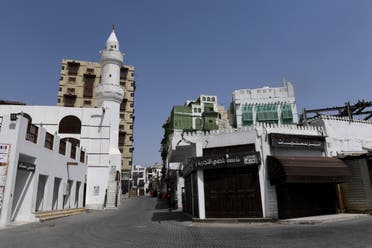 _________________________
Layan Damanhouri is a Saudi student pursuing her master's degree in Law and Diplomacy at the Fletcher School at Tufts University.