The risk of being injured, or even killed, by an anti-Semitic or extremist attack in Germany has grown over the last few years. For the German government, it is important to take a clear and decisive stance against such developments.
This is precisely what we have now done in parliament, by banning the activities of Hezbollah. Anti-Semitism is not tolerated and terrorist activities are not acceptable in Germany under any circumstances. Taking action against an organization like Hezbollah, with its extremist and openly anti-Semitic positions, is therefore a logical step.
Though Hezbollah has so far not carried out any attacks on German soil, we have of course noticed the way in which this organization is spreading violence and terror across the whole world - including the Muslim world - and exploiting Germany as a supposedly safe haven. Our security authorities have been keeping a close eye on the organization for some time. Numerous measures have been implemented in recent years to diminish Hezbollah's influence in Germany.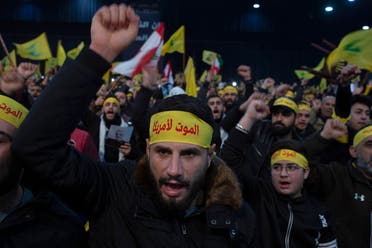 For example, mosque and cultural associations where its supporters were active have been observed. In 2008, Germany banned the Hezbollah TV channel Al Manar. The channel broadcasted hate propaganda and anti-Israel content, intended among other things to radicalize Muslims in Germany.
In 2014, a fundraising association claiming to be collecting donations for orphans in Lebanon was banned and dissolved, since the money raised was being channeled to a Hezbollah martyrs fund. Last December, the German parliament, known as the Bundestag, finally called on the federal government to take even stronger action against Hezbollah and for its activities to be banned.
This uncompromising approach to Hezbollah could be described as a correction of the course previously taken as Germany had endeavoured for many years to act as a mediator in negotiations between Lebanon and the State of Israel. Hezbollah still wields a very strong influence on politics and society in Lebanon. Germany believed that its readiness to engage in dialogue could help build stability there.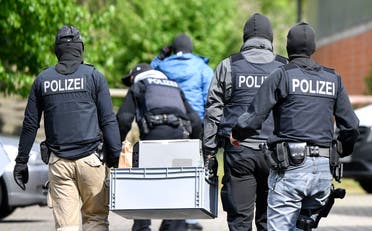 Yet it became clear that Hezbollah repeatedly exploited this willingness to make concessions in order to carry out attacks or plan terrorist activities. Germany therefore reached the conclusion that the time for negotiations and warnings had gone on long enough.
A ban on the activities of Hezbollah was thus announced in Germany on April 30, 2020. On the same day, buildings used by four mosque associations and their leaders were searched. This was the last step in a series of measures and decisions and a clear signal that Hezbollah's activities in Germany would no longer be tolerated.
At the same time, there is a growing understanding at European level of the need to take stronger and more rigorous action against Hezbollah in order to successfully counter its terrorist activities. At present, not only Germany, but also the Netherlands and the United Kingdom, classify Hezbollah as a terrorist organization, and we can expect further states to follow suit. In addition, the distinction between the political and military wings may well be abolished at European level.
Together with many of my Bundestag colleagues, I am currently supporting a campaign by the American Jewish Committee in this context and am lobbying actively for the European Union to classify Hezbollah in its entirety as a terrorist organization. All of these activities are already having an impact and ratcheting up the pressure on Hezbollah. Yet there is still a long and stony road to travel until this organization no longer has the capacity to carry out attacks. Luckily, we are able to count on many partners in the Middle East on this path, such as Israel, Jordan and Saudi Arabia.
_____________________________
Christoph Bernstiel is a member of the Christian Democratic Union (CDU) and was directly elected to the German Bundestag by the 72nd district of Halle (Saale) in the federal state of Saxony-Anhalt in 2017. He is a member of the committee for Homeland Security, where he focuses on cybercrime, and the select committee on artificial intelligence. Mr. Bernstiel is also a member of the Board of Trustees of the federal foundation for the evaluation of the SED dictatorship, deputy chairman of the CDU State Group Saxony-Anhalt in the Bundestag, a member of the parliamentary group for small and medium businesses, and a member of the Future Forum Public Security. In addition to his duties at the federal level, Mr. Bernstiel has been a member of the Halle (Saale) city council since 2014 where he focuses on the topics of urban development, infrastructure, order, and security.