Arab elections do not herald democracy
Instead of heeding popular demands for an end to autocracy, Arab leaders have adapted to maintain their longevity
Instead of heeding popular demands for an end to autocracy, Arab leaders have adapted to maintain their longevity, promising cosmetic reforms without ceding any real power.
They are neither embracing nor opposing the Arab Spring, but - more conveniently for them - managing it. It is a remarkable turnaround since the ouster of strongmen in Tunisia, Egypt, Libya and Yemen. It seems we have underestimated our dictators.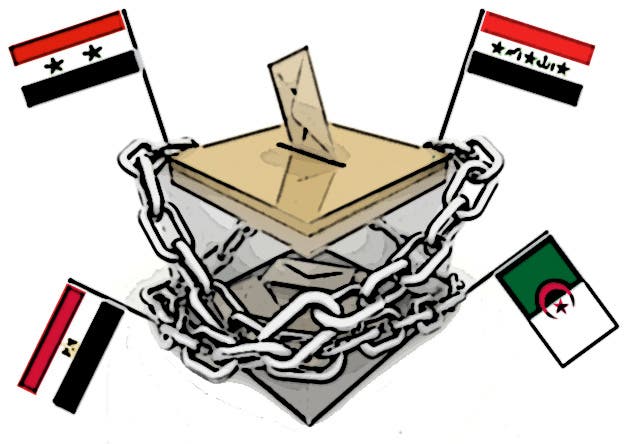 One of the cosmetic reforms that have become trendy is holding elections, but not the kind that take place in real democracies. Instead of one-man races, tolerated opposition parties and figures are now allowed to take part, but without any chance of success.
Furthermore, Arab leaders have decided to make the results a little more credible than the near-100% approval that they are used to, while still claiming popular support that would be the envy of genuinely elected leaders. It makes one almost miss the days when our dictators did not pretend to be democrats.
Algerians have just gone to the polls, and Iraqis, Egyptians and Syrians will follow suit in the coming weeks and months. However, this does not herald an outbreak of democracy, merely its façade. Besides Iraq, the results of the other elections are a foregone conclusion, and in all cases, the processes are deeply flawed.
Algeria
Abdelaziz Bouteflika changed the constitution in 2008 to abolish the limit to the number of terms he could serve as president. This allowed him to run for a third term the following year, which he won with 90% of the vote. A 77-year-old who has been in power for 15 years, he has just secured a fourth term with almost 82%, despite widespread disaffection.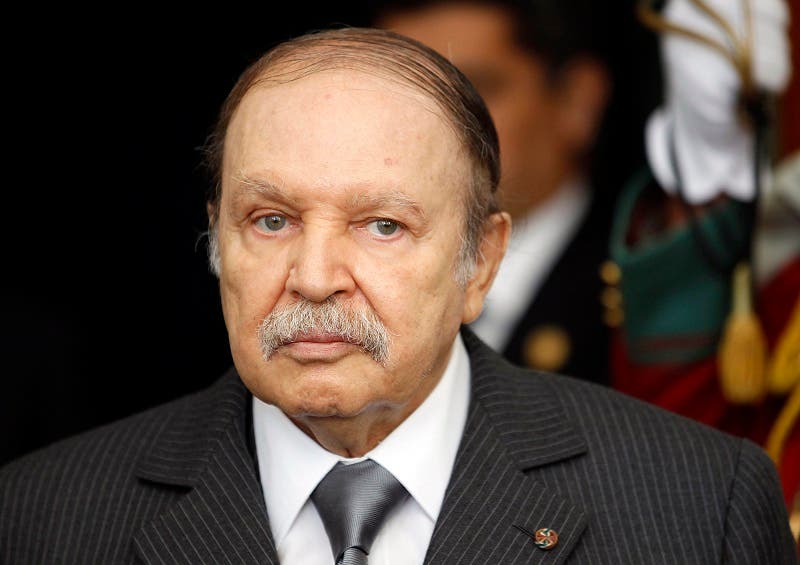 Perhaps Bouteflika forgot that two years ago, he said it was time for his generation to step aside. He has since suffered a stroke that has left him confined to a wheelchair and rarely in public view. He was too frail to campaign for his re-election, but he did not need to.
His decision to run yet again led to protests that were violently put down, and to several opposition groups boycotting the election. Respected international NGOs expressed concerns in the run up to the vote.
One of the cosmetic reforms that have become trendy is holding elections, but not the kind that take place in real democracies
Sharif Nashashibi
"There appears to be a concerted effort by the Algerian authorities to seize control of the narrative in the run-up to the elections by tightening their stranglehold on freedom of expression," said Amnesty International. "A lack of open debate and restrictions on the right to criticize or protest to express social grievances or political demands cast doubt over the upcoming elections."
Reporters Without Borders said arrests of Algerian journalists during street protests against Bouteflika's decision to run for a fourth term "does not bode well for their ability to cover this elections in an unimpeded manner."
As for foreign journalists, "many of them were issued visas late in the day accompanied by drastic restrictions, and yet the international media have an important role to play in a country in which the domestic media are badly lacking in pluralism and the level of self-censorship is very high."
Al Arabiya reporter Paul Crompton pointed to "the absence of effective international monitoring," and to "the European Union's refusal to send election observers, ostensibly for the reason that Algerian authorities had failed to submit their request on time." Independent European observers were reportedly not allowed to talk to the media.
It is no surprise, then, that Bouteflika's opponents have cried foul. Runner-up Ali Benflis is refusing to recognize the result, alleging "fraud on a massive scale," as well as "serious irregularities," and "an alliance between fraud, suspicious money and the bought media."
Bouteflika's campaign chief vowed that if the president was re-elected, constitutional changes would create a "broad" and "participatory" democracy. "Every citizen will take part in the country's development," said Abdelmalek Sellal.
"We're going to expand the rights of the people's elected representatives, and the opposition parties will have their constitutional rights." One might have more faith in such promises had it not taken 15 years to make them.
Iraq
The only relatively contestable of the upcoming elections is Iraq's, with no single party expected to win an absolute majority in the parliamentary race on April 30, from which a coalition government will be formed. Even there, however, the process is deeply flawed, influenced far more by sect, tribe and ethnicity than by actual policy.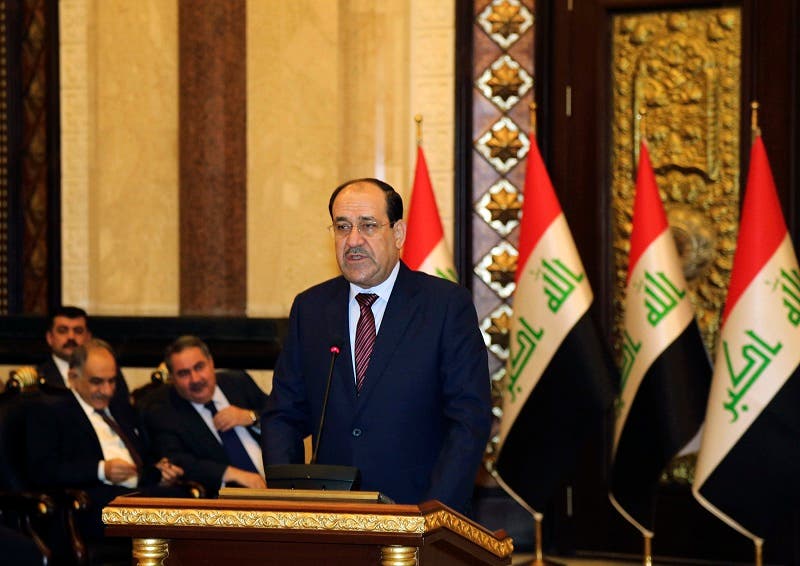 Iraq's electoral commission said earlier this month that there will be no balloting in parts of the predominantly Sunni Anbar province - including major cities such as Ramadi and Fallujah - due to fighting between government forces and militants. This will ramp up anger and unrest among a community that has long complained of increasing state persecution and disenfranchisement.
Their grievances have been echoed by influential Shia cleric Moqtada Sadr, who accused Prime Minister Nouri al-Maliki - a former ally - of wanting to "marginalize the Sunnis," and of having "shelled and terrorized their provinces so they don't vote."
With violence in Iraq at its highest since 2008, and terrorist attacks expected to target the elections, Anbar may not be the only province that will miss out on voting, and many Iraqis will be fearful of risking their lives to exercise their democratic right.
The entire electoral process was thrown into turmoil last month when all of Iraq's election commissioners resigned in protest over political and judicial "interference," particularly regarding the barring of candidates. Maliki has been accused of using a vague clause in the election law - which bars candidates "of ill repute" - to silence opponents and critics to clear the way for his third term.
The commissioners retracted their resignations a week later, but the accusations have continued. Sadr has since accused the prime minister of "building a dictatorship," a widely held view inside and outside Iraq.
Egypt
Egypt's presidential race, which will take place at the end of May, has descended into farce. Large swathes of the population have been disenfranchised by the outlawing of the Muslim Brotherhood - the country's largest opposition group - and an increasingly draconian crackdown on dissent that has widened far beyond supporters of ousted President Mohamed Mursi. "Repression goes unabated in Egypt," Amnesty International said earlier this month.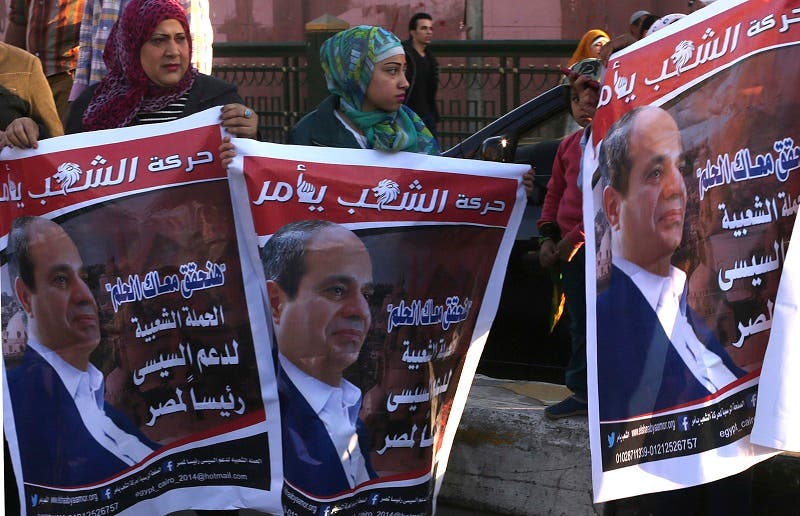 Article 7 of the presidential elections law, issued on 8 March, makes the decisions of the Presidential Elections Committee immune to appeal, so the rigging of results or a candidate's disqualification cannot be contested. This violates Egypt's new constitution less than two months after it was approved, as Article 97 bans immunity for administrative decisions.
Article 18 of the presidential elections law gives candidates just 30 days to campaign and receive funds. This short timeframe inherently favors Abdel-Fattah el-Sisi, the only candidate whose high profile means he does not need to do either.
Besides Iraq, the results of the other elections are a foregone conclusion, and in all cases, the processes are deeply flawed
Sharif Nashashibi
The announcement setting the election dates came the day after Sisi declared his intention to run, after months of uncertainty. This compounds widespread suspicions that the race is being tailored around him. Furthermore, former President Hosni Mubarak's call for Egyptians to back Sisi has added to fears that the country is returning full-circle to the decades of dictatorship that ended less than two years ago.
There has been increasing condemnation of the entire process by politicians outside the pro-Mursi camp. Some parties are boycotting the election altogether, and one candidate - Khaled Ali - retracted his decision to "take part in a charade whose end we all know is predetermined."
Ahmed Shafik, who narrowly lost to Mursi in the last presidential race, said in a leaked recording that he would not run in the upcoming poll because it would be a "farce" and a "comedy show." He added: "I know very well they'll fix all the ballot boxes... They'll fix everything" for Sisi. This is a striking statement coming from someone who had previously backed Sisi for president.
The result of all this is that there are just two candidates: Sisi and Hamdeen Sabahi, who stands no chance. There were six times as many participants in the previous presidential election (another 10 were disqualified and one dropped out, making an initial total of 23 candidates). In comparison, the upcoming race can hardly be described as pluralistic.
Sisi is undoubtedly popular, but recent opinion polls contradict the oft-repeated claims about the extent of his popularity. A Sept. 2013 survey by Zogby Research Services found that 46% of Egyptians expressed confidence in him, while 52% did not. The figures were similar for Mursi, the man he deposed: 44% and 55%, respectively.
A poll by Baseera - the Egyptian Center for Public Opinion Research - in February this year showed that 51% would vote for Sisi, while 45% were undecided. However, another survey by the same pollsters the following month showed that the number of Egyptians who would vote for him had dropped considerably to 39%, with 59% undecided. Regardless of all this, he will be the country's next president.
Syria
Syria's presidential vote, expected in June, is a grotesque exercise in vanity. An election is literally being staged for a dictator who has committed war crimes and crimes against humanity to deny Syrians the right to choose their own leaders.
Candidates will be able to register this week. It will either be a one-man show, as usual, or there will be a token rival whose sole purpose is to give the charade a veneer of legitimacy.
Apologists for Bashar al-Assad - who won the last 'election' unchallenged with almost 98% of the vote - point to a new law that allows multiple candidates. However, they conveniently gloss over the glaring restrictions that, according to TIME Middle East bureau chief Aryn Baker, "make it all but impossible to enter the race."
Section 30 of the election law "is evidence that nothing has changed," wrote Guardian Middle East correspondent Martin Chulov. It says candidates must have the support of at least 35 members of Assad's puppet parliament, and have been resident in the country for the past 10 years.
This stipulation "automatically knocks out even officially tolerated opposition members, all of whom have spent time in exile at one point or another over the past decade," wrote Baker.
Other restrictions apply. Both of the candidates' parents must be Syrian. Electors must hold a new ID that can only be issued by the regime, even though large swathes of the country are beyond its control. Syrians in regime-controlled territory are being pressured and threatened to show support for Assad, according to numerous media reports, much like how Syrians are often forced to demonstrate in support of him.
Voters have to register at a government office, yet more than 6 million internally displaced Syrians are in opposition-held areas. Millions who fled their country will only be able to vote if they left via an official border point. They will also need to go to a Syrian embassy, "close to impossible for those in refugee camps and an unlikely proposition for the rest," wrote Chulov.
"More than half of Syria's population won't have a voice when the ballot is called," he added. "Many of those who can make it to a polling booth will have little incentive to go if they want someone else as leader." The election result "is likely to have been agreed before polling day."
This explains why popular opposition figure Moaz al-Khatib has declined an online campaign - which according to Reuters has "quickly snowballed" - urging him to participate.
The international mediator on Syria, Lakhdar Brahimi, told the U.N. Security Council last week that Assad's re-election would jeopardize mediation efforts to end the conflict. Indeed, the election violates the U.N.-backed Geneva process that is based on the establishment of a transitional government.
All parties to the talks, including the regime, accepted this as a precondition of participation. Assad has made a mockery of this stipulation ever since, as he is making a mockery of the meaning of democracy.
________________________
Sharif Nashashibi, a regular contributor to Al Arabiya English, The Middle East magazine and the Guardian, is an award-winning journalist and frequent interviewee on Arab affairs. He is co-founder of Arab Media Watch, an independent, non-profit watchdog set up in 2000 to strive for objective coverage of Arab issues in the British media. With an MA in International Journalism from London's City University, Nashashibi has worked and trained at Dow Jones Newswires, Reuters, the U.N. Development Programme in Palestine, the Middle East Broadcasting Centre, the Middle East Economic Survey in Cyprus, and the Middle East Times, among others. In 2008, he received the International Media Council's "Breakaway Award," given to promising new journalists, "for both facilitating and producing consistently balanced reporting on the highly emotive and polarized arena that is the Middle East." He can be found on Twitter: @sharifnash