Saudi Arabia's healthcare model and U.S. Republicans
The Saudi health ministry is heading in the direction of the socialized medical care model to provide the required healthcare for its citizens
Years ago during a business dinner in Washington D.C., I asked a senator from the Republican Party about what distinguishes his party from its rival, the Democratic Party. In a tone expressing wisdom, he said: "Three things: small government, less taxes and family values."
I responded: "Then we in Saudi Arabia are two thirds Republicans. Family values are very important when making our decisions. As for taxes, we don't believe in them at all but we have a problem with the government's size as our government is big and works in a spirit of responsibility over providing all services to citizens - educational and health services and even residential ones. Citizens feel the same as well and believe all these services are the government's responsibility. Citizens prefer reprimanding the government for not distributing part of the state oil's revenues now and then considering we are partners in it."

I remembered the senator's statement the next day as I passed by the U.S. Department of Health on the famous Independence Avenue in Washington.
It's a huge building but it doesn't compare with the massive compound where dozens of administrations affiliated with the Saudi health ministry are. The U.S. Department of Health would disappear in the Saudi compound, located in King Abdulaziz road in Riyadh.
Saudi bureaucracy
Why is this so? It's not because the Saudi health ministry is extravagant or wasteful, but because it begins with building, then managing, then running, funding and providing hundreds of hospitals and medical centers with what they need from aspirin to cardiologists and neurologists.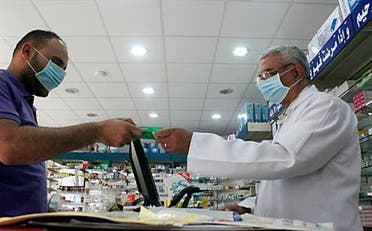 Then they have to monitor, evaluate performance and hold people accountable. Therefore, each person has a task, whether he is a manager, an administration employee, a deputy manager or just an ordinary employee. Then there's a central administration that supervises all of this.
This is what justifies why the ministry has become such a divergent bureaucratic octopus, which despite all its effort is incapable of pleasing citizens and actually anger them if a mistake is made. The citizen has every right to be angry, even if he's angry at the health minister himself.

The U.S. Department of Health, which supervises the health of around 300 million Americans, only includes departments linked to higher federal policies, legislation and planning, and doesn't have hospitals or medical centers. It leaves this entire sector for private companies.
This is an exception compared with other Western countries, like its neighbor Canada, France and Britain, which let the government run many hospitals and medical institutions. Medical services in the U.S. became one of the most important electoral issues worrying President Barack Obama as he presented a medical insurance plan that he wants to be made available to more citizens. Yet this plan is still a matter of dispute between its supporters and opponents.
Experience has proven that even if governmental performance is void of corruption, it won't be void of bureaucracy and extreme slowness resulting from extreme centralization.
Jamal Khashoggi
The good news is that the Saudi health ministry is heading in the direction of the socialized medical care model to provide the required healthcare for its citizens, including retired ones. This decreases the ministry's direct administrative responsibility over hundreds of hospitals and medical centers, as ministry spokesperson Khaled Marghlani said last Monday. The health minister has since been relieved of his post.
Revamping the health system
He said the ministry submitted to the cabinet a detailed study that includes comparisons of the best health insurances and that the system it proposed to adopt differs from commercial medical insurance plans which are currently common.

A well-informed source at the ministry told me the system proposed is closer to the social system adopted in Canada and France and that it's a mixture between public and private healthcare and not like the American commercial one which discriminates between rich and poor.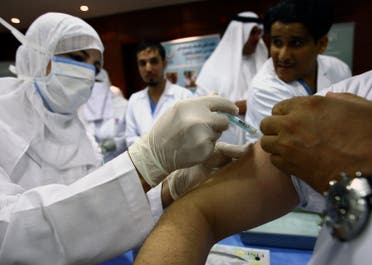 Regardless of the nature of the system the government adopts, implementing the system will certainly lead to a gradual reduction of the ministry's central tasks and will grant governmental hospitals more independence.

This orientation must be encouraged not only in Saudi Arabia but in the entire Arab world as experience has proven that even if governmental performance is void of corruption, it won't be void of bureaucracy and extreme slowness resulting from extreme centralization.

The Saudi education ministry is overwhelmed with its massive responsibility of over around half a million teachers, thousands of schools, central warehouse for books, furniture and educational material. This distracts it from its major task of developing curricula and educational approaches and improving teachers' levels. It's a battle of priorities.

A housing project, in which the king provided with all financial capabilities three years ago to provide half a million residential units, has yet to be complete. This is because the developer, the funder and the distributor and want to choose the color of the ceramic and the area of the kitchen instead of being the legislator, the planner and the stimulus.
Therefore, it has so far been incapable of finishing up a single residential unit out of the required half million. Although it works hard, it has gotten lost in big central government.

We don't need Einstein here to tell us that "doing the same thing over and over again will not yield different results." We must try new approaches and solutions.
This is what the Saudi health ministry did when it spent an entire year with international experts and when it held 22 workshops to teach about better healthcare plans adopted in other countries. This is what it did when it raised new ideas to the government.
And this is what other ministries which provide services must do in order to please citizens as happiness lies in concern over family values and not paying taxes and can be achieved via an efficient small government. It's a correct theory that's been tested and tried, even if an American senator from the Republican Party agrees.
This article was first published in al-Hayat on April 19, 2014.
_____________________
Jamal Khashoggi is a Saudi journalist, columnist, author, and general manager of the upcoming Al Arab News Channel. He previously served as a media aide to Prince Turki al Faisal while he was Saudi Arabia's ambassador to the United States. Khashoggi has written for various daily and weekly Arab newspapers, including Asharq al-Awsat, al-Majalla and al-Hayat, and was editor-in-chief of the Saudi-based al-Watan. He was a foreign correspondent in Afghanistan, Algeria, Kuwait, Sudan, and other Middle Eastern countries. He is also a political commentator for Saudi-based and international news channels.