A kiss of life for Saudi-Iranian Relations
Alongside the controversial kiss, Saudi's Ambassador said that Rafsanjani 'has a special place with government officials and with the Saudi people'
A few days ago, the new Saudi Ambassador to Iran, Abdul Rahman al-Shehri, paid a visit to Hashmi Rafsanjani. A picture was taken of him kissing the head of Iran's strong man. The kiss caused much controversy to the point that some Saudis denied it ever happened and the picture was Photoshopped. The kiss came at a time when Saudi-Iran relations are supposed to be at their worst.
Since the American-Iranian rapprochement Saudi Arabia – along with Israel – had been seen as spoilers, because – the argument goes - they stand to lose from that.
I've disagreed all the way with that line of thinking and have always believed that the main reason for the tension between Saudis and Iranians is confrontation between the U.S. and Iran, and that the closer the latter two come together the more space for cooperation the Saudis and the Iranian will find. Alongside the controversial kiss, Saudi's Ambassador said that Rafsanjani "has a special place with government officials and with the Saudi people," and extended him an invitation from King Abdullah.
On his side Rafsanjani stressed the importance of developing Saudi-Iranian relations.
Rafsanjani's Saudi place
Rafsanjani had been the spearhead of improvement of Saudi-Iranian relations and had visited Saudi Arabia multiple times for that purpose.
Alongside the controversial kiss, Saudi's Ambassador said that Rafsanjani 'has a special place with government officials and with the Saudi people'
Abdullah Hamidaddin
His first visit was in 1998. It was a two week visit in which he performed "Umrah." During that visit he attended the Friday prayer sermon in al-Madinah; the Prophet's city and resting place. The cleric leading the sermon dedicated his talk to warn from Shiites, the likes of Rafsanjani who was practically sitting in front of him. The cleric was suspended from giving sermons for a year, and Rafsanjani continued to visit Saudi Arabia.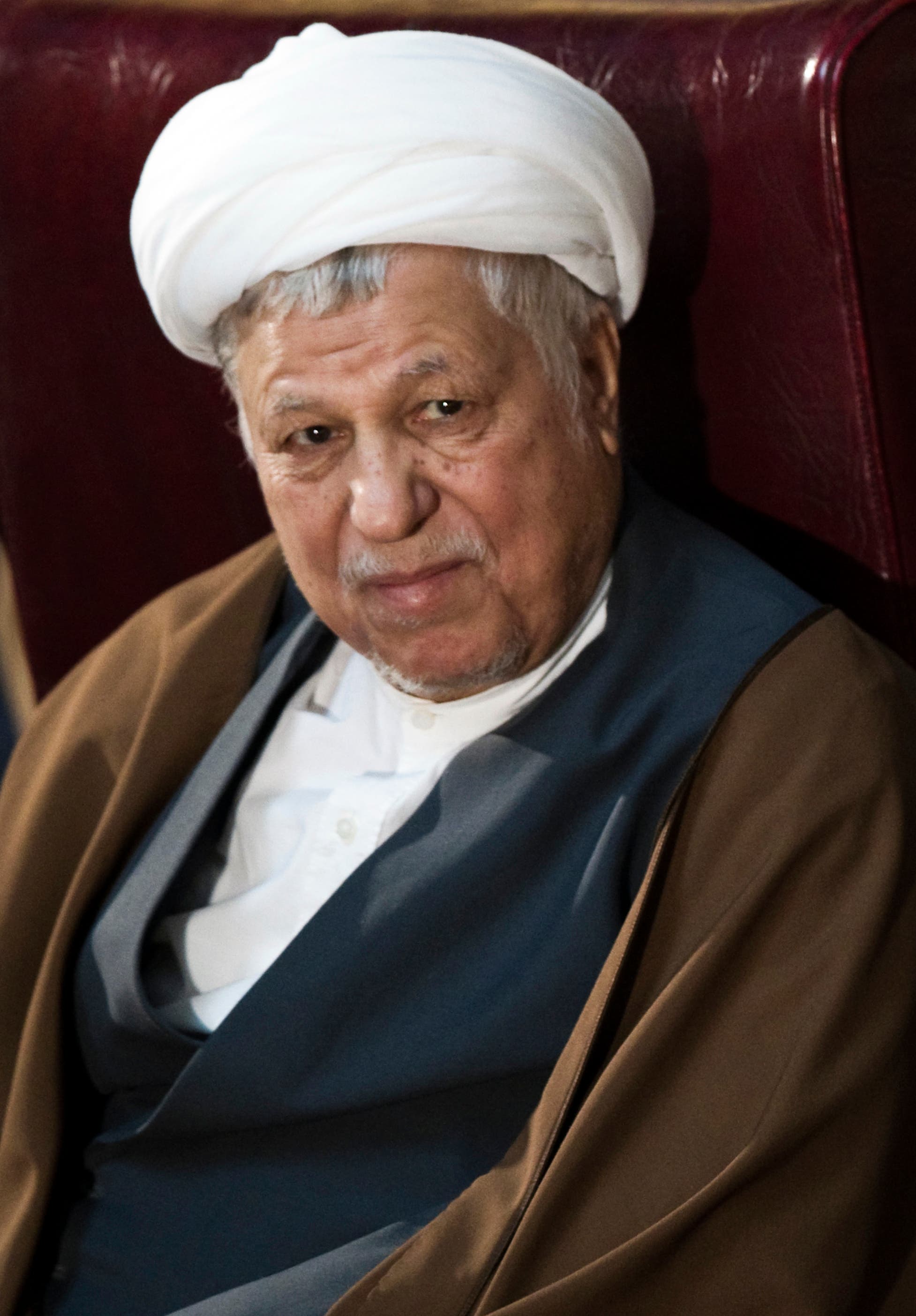 In 2008 he attended King Abdullah's interfaith conference which was also meant to initiate reconciliation between Shiites and Sunnis and be a first step towards dialogue between world religions. In addition to the niceties said, a picture of the King, the Grand Mufti of Saudi Arabia and Rafsanjani all walking together was published.
In 2012 he said to an Iranian publication - International Studies Journal - "If we had good relations with Saudi Arabia, would the West have been able to impose sanctions? … Relations with Saudi Arabia are not a trivial matter. I think it is still possible to form good relations. But there are people who do not want this..."
And indeed there are people who do not want this. Ambassador Frederic Hof revealed in February that Iranian officials told him that neither the U.S. nor Israel are Iran's main threat. Rather it is Saudi Arabia. This only goes to emphasize what Rafsanjani said to The Financial Times Rafsanjani last November. After offering to work on improving Saudi-Iranian relations he alluded to those who don't want this to happen "he hinted that Iran's leaders first needed to agree on policies of de-escalation."
Winds of change
But "people who do not want this" were not the obstacle to Saudi-Iran relations. The two countries could not come together as long as Iran's stance towards the United State was confrontational and as long as Iran was not conceding to limitations on Uranium enrichment.
But that has changed. The Iranians could not tolerate more sanctions, the Americans realized that more sanctions would not succeed; but more fundamentally that America has finally decided to step away from its two decade "global dominance strategy" to –according to John Mearsheimer - its traditional "offshore balancing strategy."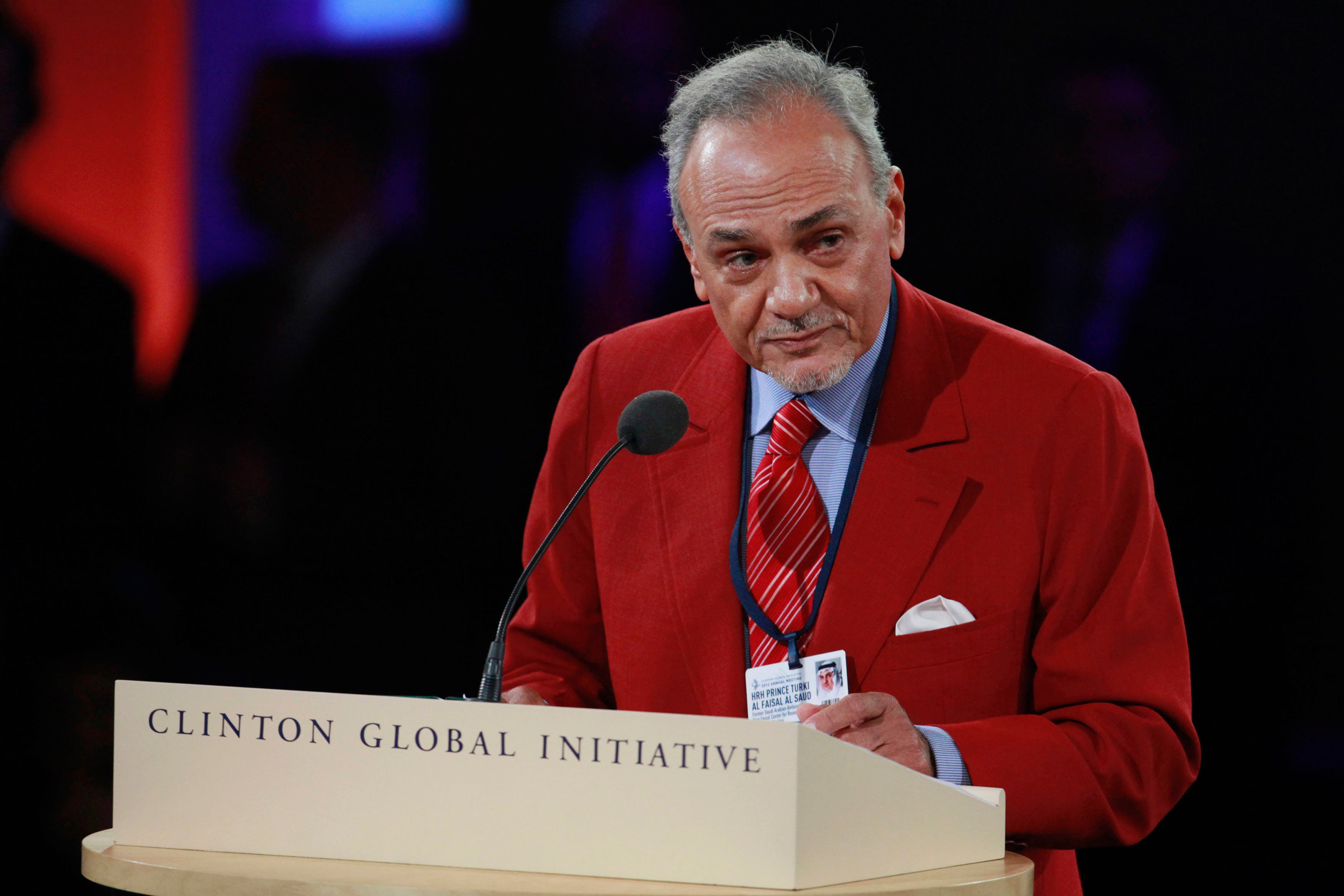 With that Iran's tone changed. A moderate face was brought in to be president of Iran. And Iran's Supreme Leader – Khamenei – softened his 30 year hash words against the U.S. While he used to oppose any negotiations with the U.S. because it would – in his view – weaken Iran. He now will not oppose them… as long as the U.S. respects Iran sovereignty. Last week the BBC – and the world - reported that Iran "diluted half of its higher-grade enriched uranium stockpile" and the U.S. "authorized the release of $450m in frozen Iranian funds."
'If you want peace, prepare for war'
This of course does not mean that their differences will evaporate. It just means that they will be considered in a different context. The urgency of Iran's proxy wars in the region was due to its acute sense of threat from the U.S. With that gradually fading away, those proxy wars will also become secondary. Iran will still keep some of its cards for future use, and will also seek to balance Saudi influence. In the same way the Saudis will continue to monitor Iran, and will work hard to balance its power.
This Wednesday Reuters reported Prince Turki al-Faisal calling on the Gulf States to acquire "nuclear know-how to balance any threat from Iran." While some may consider this a hostile statement I prefer to see it in a more positive way. I just watched "The Unknown Known" about Former Secretary of Defense Donald Rumsfeld. In one of his remarks in 1976 he said: "weakness historically tends to prove to be provocative and create instabilities and wars and conflicts, and that strength on our part will contribute to peace and stability in the world."
He also said: "weakness was in fact provocative, enticing others into adventures they otherwise would have avoided." I see Prince Turki's remarks in such light. We Saudis need to be strong to have peace. ; or as adage says: "if you want peace, prepare for war."
________________
Abdullah Hamidaddin is a writer and commentator on religion, Middle Eastern societies and politics with a focus on Saudi Arabia and Yemen. He is currently a PhD candidate in King's College London. He can be followed on Twitter: @amiq1