President Rowhani sweet talks about women's rights
Beyond moving rhetoric, Rowhani has not even scratched the surface of women's rights in the Islamic Republic
This week, in a speech marking Women's Day, Iranian President Hassan Rowhani has made international headlines by condemning any form of sexual discrimination and advocating for equal opportunities and rights for women.
According to Fars News, at the National Forum on Women Shaping the Economy and Culture in Tehran Rowhani pointed out, "We will not accept the culture of sexual discrimination."
Beyond this moving rhetoric, Rowhani did not even scratch the surface of women's rights in regards to the actual day-to-day discrimination that women face in the Islamic Republic. He commentated solely on investing in electronic technology and marketing to lay the ground for women's scientific progress.
There was no tangible, legitimate, or nuanced explanation about how to address the institutionalized discrimination against women and how to change the treatment of women as second-class citizens.
For example, he did not draw on practical solutions or indications of the ongoing gender inequality in terms of marriage and divorce, citizenship rights, nationality, international travel, employment, inheritance, child custody, among others.
The reality on the ground
Many Iranian women activists who live in the Islamic Republic, and several of those campaigners whom I have interviewed, have shed light on the reality of women's rights under Rowhani's presidency.
While President Rowhani has rhetorically urged for gender equality and the promotion of women's rights, the Supreme Leader Ayatollah Ali Khamenei, stated in comments this week that gender equality is 'one of the biggest mistakes of the Western thought.'
Majid Rafizadeh
Many women voted for Rowhani due to his promises for social freedom, gender equality, and because he was presented as a moderate candidate. Nevertheless, as Sima, an Iranian teacher and women's rights activist who lives west of Tehran in the city of Karaj stated, "President Rowhani has been successful in making a nuclear deal and resolving some of the tension regarding nuclear issues, but the reality is that women's conditions have not changed. The conditions are still the same as they were under former president Mahmoud Ahmadinejad's era."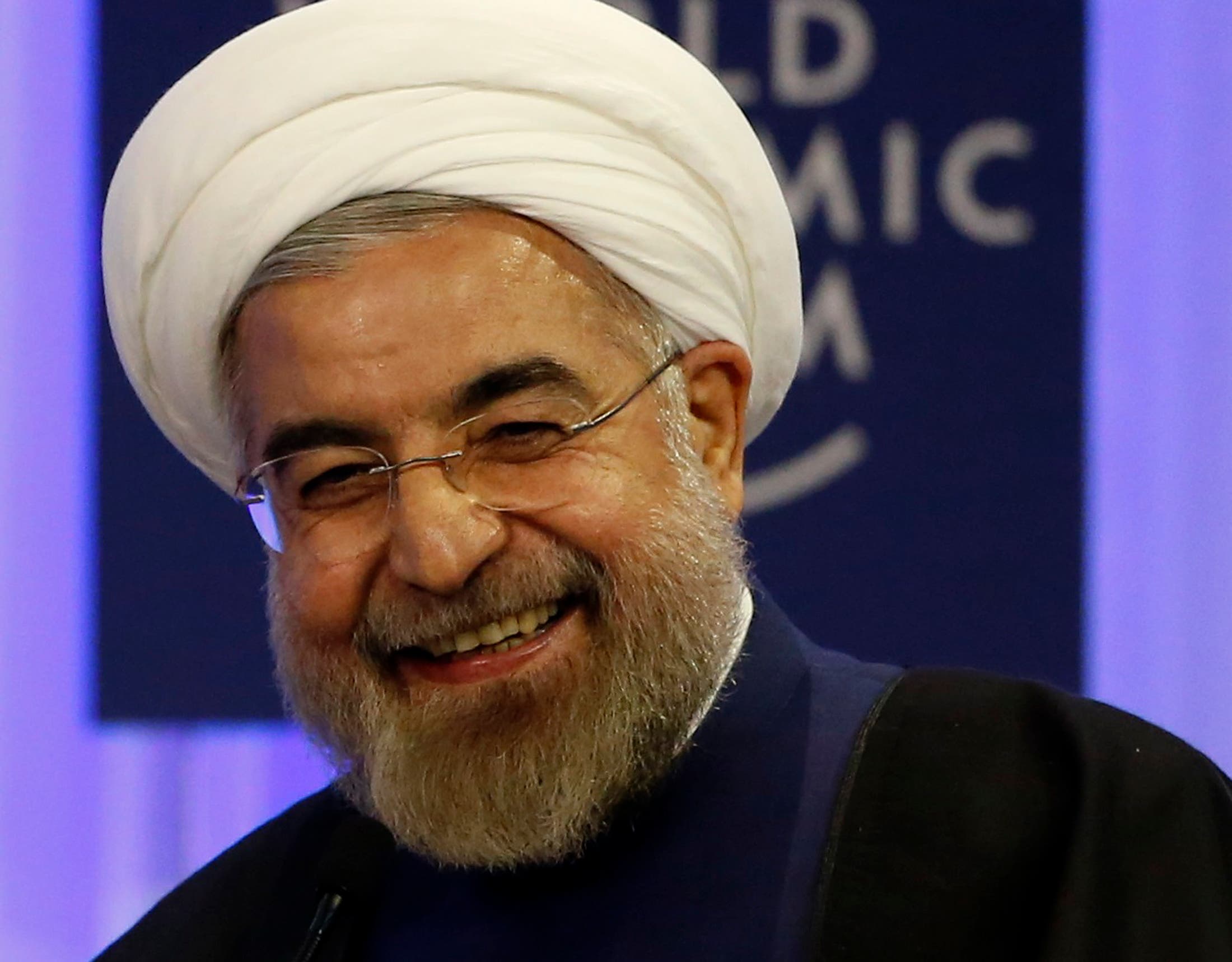 In mid-2013, a ruling passed down from a constitutional body in the Islamic Republic stated that women are banned to run in presidential elections. According to a recent University policy, women are secluded from entering the schools by almost 78 percent. These are only few examples of recent laws that prevent equality.
Some might make the argument that Iranian women are serving in the parliament or that President Rowhani has three female vice presidents (Elham Amin-Zadeh, Shahindokht Molaverdi, and Masoumeh Ebtekar). However, we need to comprehend the fact that the position of a handful and carefully selected elite, does not represent the conditions that millions of other disenfranchised women experience in the Islamic Republic. According to World Bank, the female population in Iran, last measured in 2011, is roughly 49.54 percent. That is approximately 38.1 million people.
The contradictory messages from the Islamic Republic are intriguingly coming from top officials and within the system. While President Rowhani has rhetorically urged for gender equality and the promotion of women's rights, the Supreme Leader Ayatollah Ali Khamenei, stated in comments this week that gender equality is "one of the biggest mistakes of the Western thought."
For the Supreme Leader, women's rights and employment are acceptable as long as these rights do not come in conflict with "the main issue" of family. From the Iranian hardliners' and conservatives' point of view, based on underlying ideological biases, a woman's primary role in society is the fulfillment of "family environment and household."
The real factors
Recently, there has been an increasing and considerable amount of pressure on Iran from international rights watchdogs and Western governments in regard to Iran's civil rights record and executions of women.
According to the 104-page UN report and UN Special Rapporteur on the Situation of Human Rights in the Islamic Republic of Iran Ahmed Shaheed, the number of women's executions and the number of prisoners on death row have increased under President Rowhani's rule. Last week, Shaheed asked the Islamic Republic to immediately halt the execution of an Iranian woman Reyhaneh Jabbari, which was reportedly conducted on April 15th.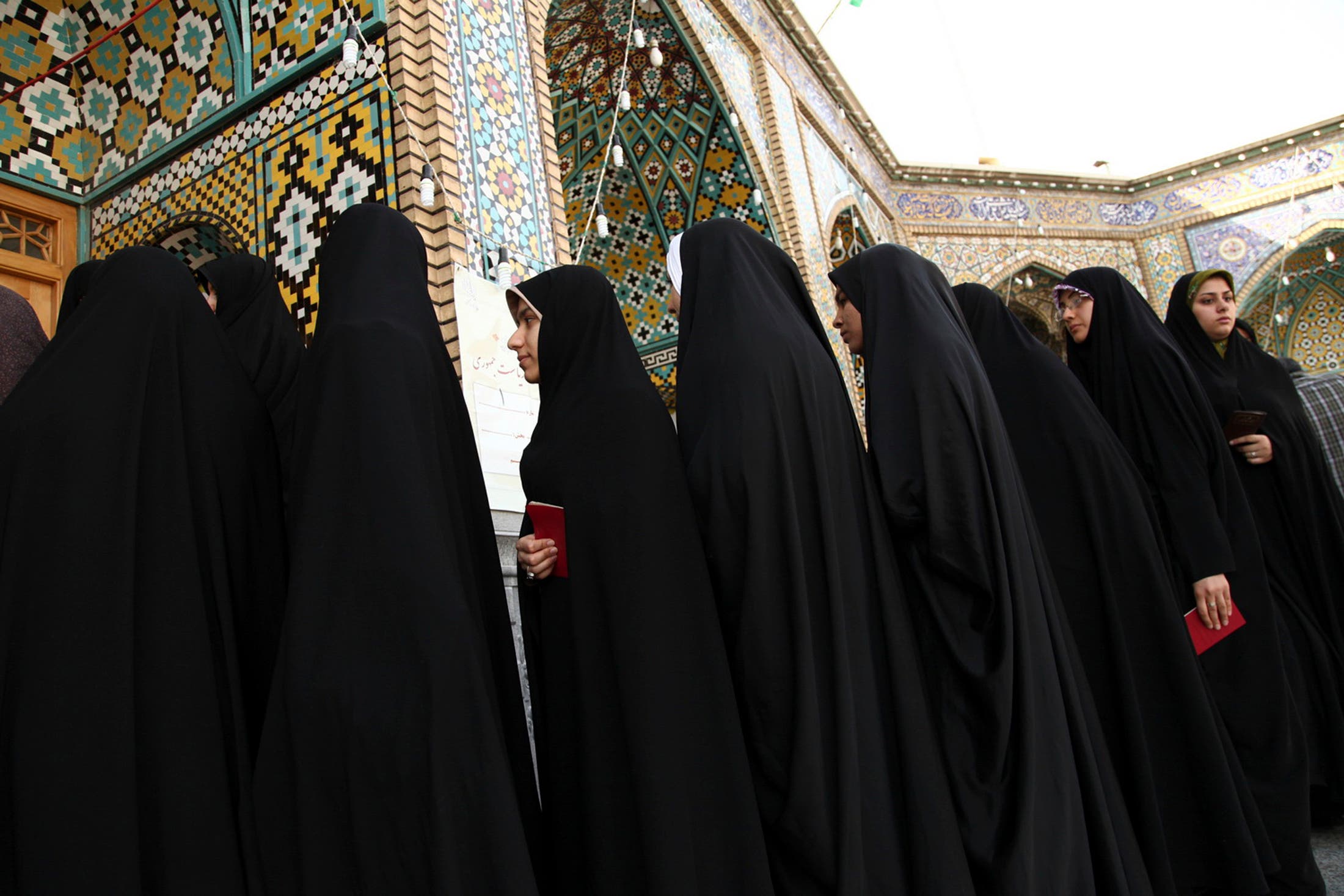 Secondly, both the Supreme Leader and Rowhani are attempting to invest their political capital in maintaining their social base of support for legitimacy. For the Supreme Leader, who gains most of his legitimacy and power from the hardliners and conservatives, it is crucial that he reinforces the message that his supporters desire to hear. The hardliners' position on women's roles in society suggests the significant restriction of women in public affairs.
Renegade move
On the other hand, Rowhani's message and position should not be analyzed as a renegade move compared to the hardliners. Rowhani's social base are the moderate, pragmatic section of the society and the millions of women who voted for him. This social base will be needed for Rowhani's prospective plan to run for reelection in a few years.
In addition, Rowhani's speech regarding gender equality and promotion of women rights is not a new phenomenon. These classic remarks mirror speeches given by former Iranian presidents including the former conservative Ahmadinejad.
The power in passing laws in terms of promoting women's rights is in the control of the Majlis, Iranian parliament. Out of the 290 representatives in the group, roughly 60 percent are conservatives. Solely around 2 percent of the members are from religious minorities and 35 percent constitute the moderates, reformists, and members of the labor coalition.
Finally, the likelihood of any positive shift in women rights is very low due to the institutionalized unfair process in Iran's judiciary system, the fundamental ideological commonalities among moderates and hardliners when it comes to women, as well as the power of the Basij, moral police, Iran's Revolutionary Guards, and other governmental hardliner forces which enforce the law on the ground.
______________________
Dr. Majid Rafizadeh, an Iranian-American political scientist and scholar as Harvard University, is president of the International American Council and he serves on the board of Harvard International Review at Harvard University. Rafizadeh served as a senior fellow at Nonviolence International Organization based in Washington DC. He is also a member of the Gulf project at Columbia University and Harvard scholar. He is originally from the Islamic Republic of Iran and Syria. He has been a recipient of several scholarships and fellowship including from Oxford University, Annenberg University, University of California Santa Barbara, and Fulbright Teaching program. He served as ambassador for the National Iranian-American Council based in Washington DC, conducted research at Woodrow Wilson International Center for Scholars, and taught at University of California Santa Barbara through Fulbright Teaching Scholarship. He can be reached at rafizadeh@fas.harvard.edu.