International Women's Day 2015: Reflecting on Beijing + 20
There is more prospect of this new generation of girls becoming political leaders than ever before
Twenty years ago some 17,000 participants and 30,000 activists came together in Beijing for the Fourth World Conference on Women. After weeks of intensive debate, the Beijing Declaration and Platform for Action was signed by 189 countries. The Beijing Declaration laid out a comprehensive blueprint for advancing the rights of women and removing obstacles to gender equality and empowerment.
Around the world women celebrated and looked forward to real change.
In the years since, a new generation has been born and we can truly say that the world in which they grow and live is better for women than at any other time in human history.
We should celebrate the emergence of greater administrative protections for women globally. According to UN Women, more women are now protected by constitutions that provide for gender equality, and there are more laws to protect women from the scourge of gender based violence.
More women work and know the benefits of economic independence. We can see some female faces amongst the leaders of giant global companies.
There is also more prospect of this new generation of girls becoming political leaders than ever before. Twenty years ago, only 11 percent of parliamentarians were women. This figure has now risen to 21 percent.
As the first woman to serve as Prime Minister of Australia, I know all too well the importance of having more female voices contributing to the debates and decision making processes of our nations.
Smashing through a glass ceiling
But, as I have frequently joked, in my own country, smashing through a glass ceiling inevitably means you get showered with shards of sharp, broken glass. Blazing a trail is an incredible privilege and I would urge every woman and girl to go for it. But from some quarters, the reaction to the first woman taking a position of power is one of vicious sexism and abuse. The best antidote to this kind of stereotyping and negativity is for more and more women to break through. I am confident that in my own nation it will be easier for the next woman and the ones after her.
Yet while there is much to celebrate when we look at progress for women in the last twenty years, I am struck by how much more there is to do.
There is more prospect of this new generation of girls becoming political leaders than ever before
Julia Gillard
The overarching goal of the Beijing Declaration was gender equality. On this front, there is not a single place in the world that can truly claim to have achieved this bold vision.
Gender inequality still abounds in almost every setting.
In some places, it is the prioritization of boys' education over that of girls', which keeps girls out of school and then denies them a stable economic future. Globally, 31 million girls remain out of school and women make up two thirds of the world's illiterate population. Indeed, some countries are losing more than $1 billion each year by failing to educate girls to the same levels of boys, despite the fact that an educated female population increases productivity and boosts economic growth.
Inability to feel safe
In others, it is the inability of girls to feel safe in their communities, to collect water, or go to school, without the imminent threat of violence. Simply being born a girl makes them a target. Levels of gender based violence world over remain appallingly high: one third of women will be victims of violence during their lives.
Of course, while gender inequality is most brutally experienced by the poor and the marginalized, full equality has not been reached even for women whose lives are far more privileged. In places like Australia, women are underrepresented in our board rooms, our management teams and our parliaments. Even when they are at the table, often their salaries will not match those of their male counterparts: the national gender pay gap in Australia is 17.1%.
On this International Women's Day, we should celebrate not only the great achievements and accomplishments of women across the world but also set out our focus on what more must be done.
My focus this year, as it has been in the past, is to advance girls education and I am proud to work with the Global Partnership for Education (GPE) towards this goal. Already, much has been achieved.
In Yemen, GPE funds have helped more girls into school through mapping exercises that have resulted into building schools closer to their homes, training more women teachers, eliminating school fees for the poorest families and running information campaigns encouraging girls' education. As a result we have seen enrolment rise by 51% between 2002 and 2012.
In Afghanistan, a GPE partner country since 2011, we have worked with the government and local stakeholders to develop an education sector plan focused on getting more children into school and training female teachers. 42% of all enrolled students are now girls, and a staggering 42% of teachers are women.
The situation in Syria and Lebanon is a reminder of the importance of continuing basic education provision in times of crises and conflict. GPE prioritizes children in fragile and conflict-affected countries and works to help get them the education they need, even in acute crisis situations. In 2013, 52% of GPE's funding went to fragile and conflict-affected countries, up from 13% in 2010.
Twenty years ago in Beijing, the fact that so many girls globally were missing out on an education was identified as a critical area of concern. It remains so today. As we look beyond International Women's Day 2015, I look forward to a larger chorus of voices advocating for the right of all girls to access a great education.
As the world takes this opportunity to reflect on Beijing + 20, I look forward to a renewed energy and commitment globally so that we may finally achieve equality between women and men, once and for all.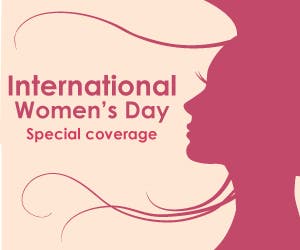 This article is part of Al Arabiya News' Special Coverage on International Women's Day.
__________
Julia Gillard was sworn in as the 27th Prime Minister of Australia on 24 June 2010 and served in that office until June 2013. As Prime Minister and in her previous role as Deputy Prime Minister, Ms Gillard was central to the successful management of Australia's economy, the 12th biggest economy in the world, during the Global Financial Crisis and as Australia positioned to seize the benefits of Asia's rise. Ms Gillard developed Australia's guiding policy paper, Australia in the Asian Century. Ms Gillard delivered nation-changing policies including reforming Australia education at every level from early childhood to university education, creating an emissions trading scheme, improving the provision and sustainability of health care, aged care and dental care, commencing the nation's first ever national scheme to care for people with disabilities and restructuring the telecommunications sector as well as building a national broadband network. In foreign policy, Ms Gillard strengthened Australia's alliance with the United States, secured stronger architecture for the relationship with China, upgraded Australia's ties with India, and deepened ties with Japan, Indonesia and South Korea. Ms Gillard has represented Australia at the G20, including winning Australia's right to host the 2014 meeting, the East Asia Summit, APEC, NATO-ISAF and chaired CHOGM. Under Ms Gillard's leadership, Australia was elected to serve on the United Nations Security Council. . Ms Gillard is the first woman to ever serve as Australia's Prime Minister or Deputy Prime Minister. In October 2012, Ms Gillard received worldwide attention for her speech in Parliament on the treatment of women in professional and public life.