The Arabs are running out of their most valuable resource; and no, I don't mean oil. I am actually referring to a much more precious, truly irreplaceable resource: good, talented and internationally-experienced human capital.
Over the last few days, we have lost two men who are unlikely to ever be matched: HRH Prince Saud al-Faisal, who has served as the Saudi Foreign Minister for over 40 years and Omar al-Sharif, who despite an extremely unkind obituary in the UK's Daily Mail, remains an Arab success story given that he is a multi-Golden Globe winning actor who has starred in internationally-renowned masterpieces such as Dr. Zhivago and Lawrence of Arabia.
Of course, given the age factor (at the time of their passing, Prince Saud was 75 and Sharif was 83) it is only fair to say that it was only a matter of time before nature took its course.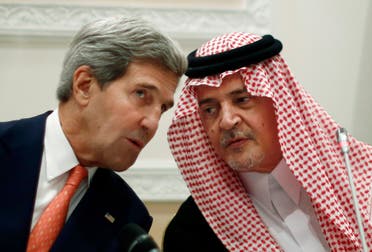 However, today we are mourning more than just two great men that are no longer with us. Indeed, we are also mourning the fact that neither of these veterans got a chance to document their experiences in autobiographies; in 'how I did it' books, or even get a chance to teach at universities for enough time to pass on their wealth of knowledge to a new generation.
More importantly, I fear that we could also be mourning the Arab world's ability to produce the same caliber of 'giants' as it did back at the time Prince Saud and Sharif were born.
Of course, one might easily dismiss such an argument as being too pessimistic, however, just take a moment to wonder if Egypt was able – thus far – to give us another singing sensation a la Umm Kulthum (1898 - 1975) or another intellect like Naguib Mahfouz (1911 – 2006), whose literature won him a Nobel Prize in 1988?
We reap what we sow
Given that societies will always reap what they sow (or what they allow to be sowed on their behalf) I fear that the only 'giants' that will come out of Syria and Iraq are not going to be cultivated, progressive thinkers like legendary poets Nizar Qabbani (1923 – 1998) and Nazik al-Malaika (1923 – 2007), but extreme, blood-thirsty hate-preachers like ISIS's leader Abu Bakr al-Baghdadi.
While it is too late to undo the radicalization or take back the devastating ideas that were spread over the past 60 years or so, what we must do now is begin planting the seeds for a better future.
What we need to understand is how and why, for example, Egypt was able to once produce so many intellectuals, artists and writers but is unlikely to be able to do so now.
Take a look at the Egyptian film industry for example, it is said that until the late 50s, it was impossible to distinguish – technically - between an Egyptian, American, Italian or French films!
Yes, Egyptian cinema was THAT advanced and the main reason was that the whole country was under the leadership of an open-minded and truly cosmopolitan ruling elite.
The Egyptian leadership at the time understood the importance of opening up the country so that expats and locals could interact freely, share knowledge, build businesses and import best practices.
However, despite some successful flicks in the 70s, it is argued that the Egyptian film industry began decaying ever since Nasser (who was part of the Free Officers movement that overthrew King Farouq in 1952) enforced the 'nationalization' of the sector in 1961 (and of the whole country eventually).
Egyptian cinema is only one example, but the same argument can sadly be applied to many other industries and many other Arab countries. Of course, what made things worse for Egypt is the popularity of the views of the likes of the Muslim Brotherhood, which took the country even farther away from the cosmopolitan, open melting-pot it once was and added even more restrictions, in the name of religion, on freedom of thought, art and business.
This means that one could argue that - ironically - Omar al-Sharif (born in Alexandria as Michel Demetere Chalhoub, a Lebanese Christian) would probably have not been able to replicate his success in Egypt had he been born only a few years later.
As such, there is a reason why many of today's artists, thinkers and entrepreneurs are based in the United States, or want to go there.
The American dream, with all its faults, is still partly true. If you are talented, you are welcomed and you can thrive in the USA. In the Arab World, it seems that only the UAE – and Dubai in particular – has what it takes to head in that direction.
____________________
Faisal J. Abbas is the Editor-in-Chief of Al Arabiya English, he is a renowned blogger and an award-winning journalist. Faisal covered the Middle East extensively working for Future Television of Lebanon and both Al-Hayat and Asharq Al-Awsat pan-Arab dailies. He blogs for The Huffington Post since 2008, and is a recipient of many media awards and a member of the British Society of Authors, National Union of Journalists, the John Adams Society as well as an associate member of the Cambridge Union Society. He can be reached on @FaisalJAbbas on Twitter.