Though it has only been a few days into his tenure, Prime Minister Justin Trudeau seems to be on an impressive track of restoring Canada's image as the fair, liberal, caring and proudly-diverse nation it was once perceived as, particularly among many in the Middle East.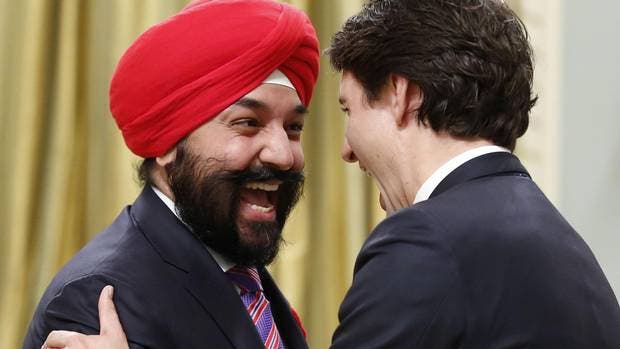 Canada's new Innovation, Science and Economic Development Minister Navdeep Bains is congratulated by Prime Minister Justin Trudeau. (AFP)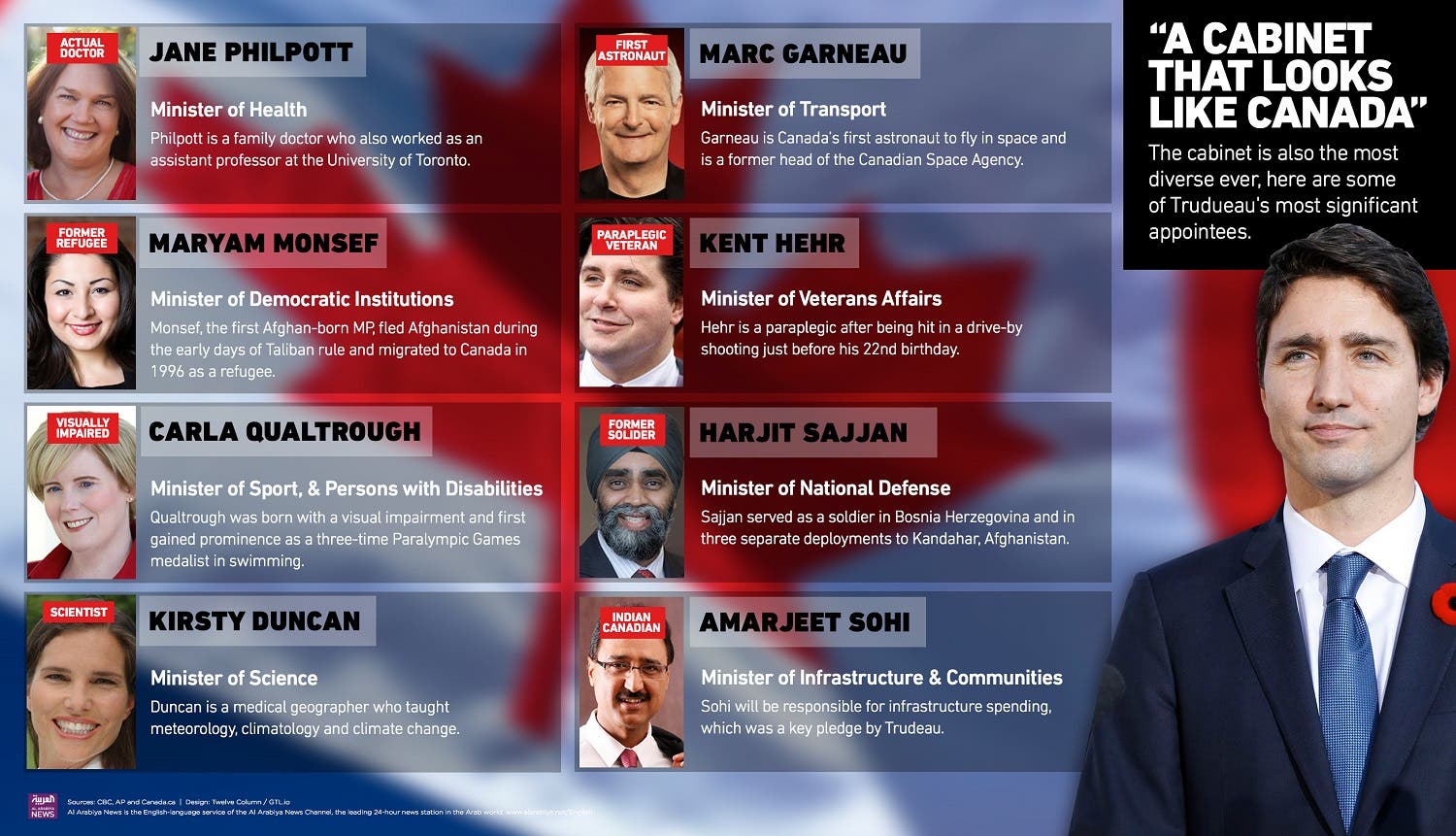 Design by: Craig Willers/Al Arabiya News)
Indeed, prior to the nine "hawkish" years under Harper, many highly-skilled, well-educated and internationally-minded Arabs favored Canada as a destination of choice since it had an extremely positive reputation of being fair, tolerant, kind and welcoming to those willing to contribute, work hard and/or invest.
Lessons from Obama
The one thing we really don't wish to see is for Mr. Trudeau to repeat President Obama's fatal mistakes of over-promising and under-delivering

Faisal J. Abbas
SHOW MORE
Last Update: Wednesday, 20 May 2020 KSA 09:46 - GMT 06:46