Has Regeni's death been swept under the 'business as usual' rug?
Between values and interests, states prefer interests. And among these, they tend to defend those that guarantee results in the short time.
"Yellow … Giulio. Everyday there are more and more Italians that, as soon as they see a yellow sign, think about Giulio." With these words, Paola Regeni, Giulio Regeni's mother, publicly thanked Amnesty International and all the Italian citizens who are supporting a yellow-banner campaign to ask Egypt, the Italian government and the international community not to accept a truth of convenience on her son's death.

The Amnesty campaign has mobilized thousands of people, who are keeping their eyes and ears wide open. I believe this increasing public attention has influenced the Italian government's attitude towards Egypt.

Since Giulio's badly-mutilated body was discovered in a ditch in Cairo last January, the Italian embassy in Egypt has taken a strong position. The ambassador did not refrain from speaking out about torture and loudly urged Egyptian authorities to cooperate in the investigations. Later, the Italian foreign minister Paolo Gentiloni did the same. After having told the Italian parliament that he would not accept "distorted or convenient truths" from Egyptian investigators, Gentiloni recalled the Italian ambassador, Maurizio Massari, from Cairo on April 8.
A hazardous bet
After weeks of near-silence and visible embarrassment, Prime Minister Matteo Renzi started to raise his voice too. But Renzi has not been at ease, being the first western leader, in August 2014, to fly to Cairo to shake hands with the then newly-inaugurated President Abdel Fattah al-Sisi. Renzi, who daringly used celebratory words to address Sisi, is also keeping in mind his foreign policy pledges to stabilize Egypt – and the region. In the last two years, Renzi had defended this policy with determination; leveraging on the economic pragmatism that had been undermined by post-revolutionary instability.
But when this hazardous bet flipped over - inverting the Italian-Egyptian special relationship - Italian public opinion has forced its prime minister to reconsider his political, strategic and economic ties to Egypt.
Between values and interests, states prefer interests. And among these, they tend to defend those that guarantee results in the short time.
Azzurra Meringolo
Even if business continues as usual (on February 21 for example, the Egyptian Ministry of Petroleum and Mineral Resources approved that the Egyptian Natural Gas Holding Company grants Italian gas company ENI the Zohr Basin Development lease), bilateral ties are now spoiled.
While Italian opinion makers are divided between those who support pragmatism in order to preserve Italian security and business, and those who oppose such realpolitik thinking, Italian diplomacy is now looking for international support on the Regeni case.

But this is not an easy mission.
Even if during his recent trip to Cairo, French president Francois Hollande spent some words on the Regeni case, at the end he signed economic agreements worth €1.7 billion and some memoranda of understanding for future cooperation.

A similar approach was used by German Vice Chancellor, Sigmanr Gabriel, who on April 17 concluded a two-hour long meeting with Sisi in Cairo calling him an "impressive president." Criticized by the German press, Gabriel later highlighted the poor human rights situation in the country. These events are just visible examples of a lax attitude towards Egypt's human rights.

Between values and interests, states prefer interests. And among these, they tend to defend those that guarantee results in the short time. But are we sure that this short-term realpolitik will protect European and Italian interests more than a strong support of human rights that can guarantee longer-term stability in bilateral ties? Is this pragmatism really a forward-looking policy?
The brutal death of Giulio Regeni, a researcher who was aware of the importance of Europe's policies towards the south shores of the Mediterranean, is another stress test for the European Union and its foggy foreign policy. Urging Egypt to unveil the purported truth about Regeni's death, and to respect human rights, should push Sisi to implement democratic reforms that can guarantee a stable – and sustainable – future to the country.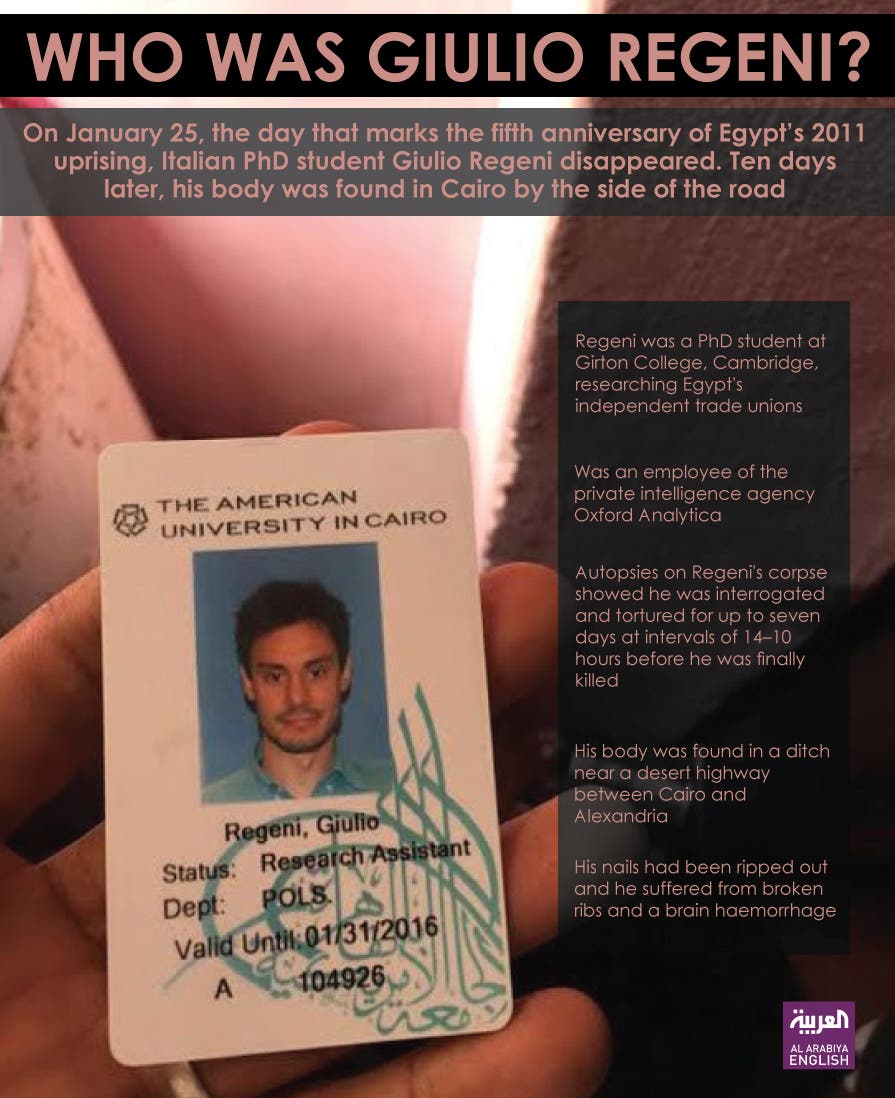 ___________
Azzurra Meringolo holds a PhD in International Relations, working as journalist and has traveled in the Middle East for years working for the Italian national Radio and Broadcasting Company, Rai,. Contributor to Italian and international newspapers, she is Editor-in-Chief of the IAI's webzine AffarInternazionali and scientific coordinator of the Arab Media Report. She is a researcher within IAI's Mediterranean and Middle East program. Author of I ragazzi di piazza Tahrir, in 2012 she won the Ivan Bonfanti Journalism Award. Her doctoral thesis on Egyptian anti-Americanism won the Maria Grazia Cutuli Prize. In 2013 she received the Indro Montanelli Journalistic Prize. You can follow her @ragazzitahri