The Trump Administration and Democrats in the American Congress can't agree on much these days. We've got a government shutdown in Washington to prove it. But there is at least one area where both Democrats and the President have a meeting of the minds: combatting Hezbollah.
In recent years, Congress has passed new sanctions measures that provide the United States government with powerful financial tools to target Hezbollah. And now the Department of Justice has created a new Hezbollah Financing and Narcoterrorism Team (reviving a task force that was marginalized during the Obama Administration) to target Hezbollah. In short, none of Hezbollah's global assets are safe. Nor are the bankers who enable its global business – not in Lebanon or anywhere else.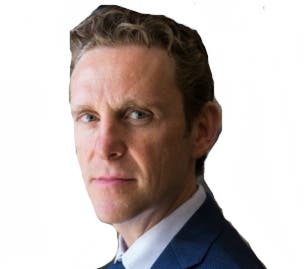 The Hezbollah International Financing Prevent Act of 2015, passed overwhelmingly by a bipartisan Congress, targets Hezbollah's global narcotics empire, its media properties including the al-Manar television station, as well as other illicit activities that fund the terror group worldwide. The law's most important feature: it empowers the Administration to target foreign banks that do business with entities that facilitate Hezbollah's activities and to cut them off from the US financial system.
The second law is the Hezbollah International Financing Prevention Amendments Act of 2017, which is making its way through Congress with equally strong bipartisan support. It strengthens the 2015 law by imposing mandatory sanctions for Hezbollah-related fundraising and recruitment activities. It also requires sanctions on foreign states, agencies and instrumentalities that knowingly supported Hezbollah. The law also calls for more extensive reporting on financial transactions with the terror group.

And this month, the US launched a new task force to examine Hezbollah's extensive drug-trafficking and money-laundering operations after an investigative report in Politico revealed that the Obama administration deliberately weakened "Project Cassandra", a campaign led by the Drug Enforcement Administration (DEA), to help preserve the 2015 Iran nuclear deal.

The Politico revelations have drawn the focus in Washington to Hezbollah's external operations in Latin America and globally. But the US government is equally concerned with Hezbollah's operations inside Lebanon.
In 2011, it was clear that Lebanese banks could play an outsized role in Hezbollah finance. The Lebanese Canadian Bank (LCB) in 2013 paid a $102 million settlement when confronted with overwhelming evidence that it used the US banking system to launder Hezbollah's drug-trafficking profits through West Africa and back to Lebanon.
Falling prey to Hezbollah?
The concerns of Hezbollah contagion have only increased. Hezbollah maintains a tight grip on Lebanon's political system, and its influence only continues to grow. At the same time, the terror group controls swathes of territory in the Bekaa Valley, Southern Lebanon and the Beirut suburb of Dahiyeh. Are the banks there subject to the regulations of the Lebanese Central Bank or to Hezbollah's growing influence? Indeed, it seems improbable that LCB was the only bank to fall prey to Hezbollah.
Lebanese bankers and regulators are not being proactive. They respond to problems when they are forced to. But they are not scouring their accounts, looking for Hezbollah's dirty money.
Jonathan Schanzer and Mark Dubowitz
The meetings we have had with Lebanon's bankers suggest that they are not prepared to tackle the problem in a proactive way. They insist that the banks are fully compliant with international standards and that Hezbollah has not exploited the system. But at the same time, the bankers readily cede that when the US Treasury approaches them with evidence of Hezbollah infiltration, they must take action to expunge the accounts or face cutoff from the US-led global financial system.
But the Lebanese bankers and regulators are not being proactive. They respond to problems when they are forced to. But they are not scouring their accounts, looking for Hezbollah's dirty money.

The Lebanese banking sector must have a zero-tolerance policy for terror financing, money laundering and other financial crimes. The bankers and regulators have little choice but to actively fight the problem if they want to ensure the country's place in the global financial system.

In the days and weeks ahead, Lebanon's bankers and regulators should expect to hear from US officials about taking steps to inoculate the system from Hezbollah infiltration. This includes larger banks like Fransabank, Banque Libano-Française, BSL Bank, and First National Bank. But it may include some of the smaller banks, too.

The American effort to combat Hezbollah's global financing is ramping up. And it's not just the revival of "Project Cassandra" to target the group's activities in the Southern Hemisphere. The terror group's banking activities, especially in Lebanon, are now a top concern.


_______________
Jonathan Schanzer, a former terrorism finance analyst at the US Department of the Treasury, is senior vice president at Foundation for Defense of Democracies (FDD). Mark Dubowitz is FDD's Chief Executive Officer and he lead's FDD's Center on Sanctions and Illicit Finance (CSIF).