The world will soon know the full details of what happened at the Saudi Consulate in Istanbul and the announcement by Saudi Foreign Minister Adel Jubair was a heartfelt one offering full apology and that the killing of the Saudi writer was a huge and terrible mistake and the government's condolences go out to his family as everyone feels their pain.
It was the first humane admission after the flip-flop in official narratives about what happened to the writer. Of longer-term importance, besides justice being served and culprits punished, is the effect on the Saudi Vision 2030 and economic diversification plans that incorporates foreign business partnership and technology transfer in the domestic mega projects.
Will these survive the initial gut feeling reactions of abhorrence of multinational CEO's leading to business conference boycotts or will cooler heads prevail in the long term as both parties still need each other?
The high profile Saudi Future Investment Forum (FII) is set to open on October 24 in Riyadh and had boasted that it will be the glittering who's who of the elite of the business world , dubbed the "Davos in the Desert". The Khashoggi long shadow has ensured that many of the initial promised attendees have dropped, including household names in finance, business and media.
ALSO READ: Back to Brexit square one: No deal is better than a bad deal
Of the official government visiting delegations, US Treasury Secretary, Stephen Mnuchin, said he would not attend, although he would still visit Riyadh as planned for talks with his counterpart there on joint efforts to counter-terrorist financing.
But it was not one way as the Russians made it clear that they will attend in force. A delegation from the Russian sovereign wealth fund will participate in the Future Investment Initiative. Over 30 entrepreneurs, company executives, and public figures will be part of the delegation from the Russian Direct Investment Fund (RDIF), led by RDIF chief executive Kirill Dmitriev.
The Russians seemed to be thrilled to show solidarity with the Kingdom and stated that they are happy to share experiences, identify new joint projects and discuss promising areas for the development of comprehensive cooperation between a wide range of partners from Russia, Saudi Arabia and other countries.
In the face of all this, even the bravest of hearts would waver and argue to cancel the FII event or postpone it, but the organizers have decided to go ahead in their belief that in the end, businessmen will see the big picture and the opportunities in doing business with the Kingdom to the benefit of their shareholders.
In the end, businessmen will see the big picture and the opportunities in doing business with the Kingdom to the benefit of their shareholders
Dr. Mohamed Ramady
Updated program
The FII organizers have announced in a latest statement that The Future Investment Initiative is moving ahead with an updated program built around the latest global business, investment and technology trends, featuring over 120 speakers and moderators, across more than 35 sessions over 3 days.
The reason was obvious - even more crucial than prestige speakers are the economic ramifications, and not just when it comes to boosting investment returns from the PIF. These include massive expansion into solar power, cultural and technological development, not to mention the so-called giga-projects, such as the construction of islands in a tourism complex along the Red Sea coast and a futuristic new city called Neom, in the country's far north-west.
Achieving these goals requires expertise that the kingdom doesn't necessarily have, cannot develop quickly and must import instead. Some have stated that the Kingdom can threaten those countries or companies who threaten it and cut back on deals which hurt others more than Saudi Arabia, but this reverse economic nationalism is short sighted, as every overseas deal brings with it international connections that contribute towards realising the domestic Vision 2030 plans.
Recent deals with US companies announced by the Saudis include the PIF's $20 billion investment in Blackstone's infrastructure fund, the opening of a Six Flags theme park in Qiddiya by 2022 and a $400 million investment in Magic Leap, a tech company that is developing head-mounted virtual retinal displays.
Other significant Saudi international investments that will hopefully translate into local In- Kingdom spin offs are in a wide array of sectors, some that have made headline news, while others are lesser known.
ALSO READ: Challenging the dollar hegemony – prospects and pressures
Saudi Arabia has put up $45 billion of the $93 billion in the Vision Fund, the world's largest private equity pot, managed by Softbank whose Chairman Mr Son is attending the FII. The investment vehicle has poured cash into more than 25 companies, particularly tech start-ups and champions such as Uber – the Vision Fund is the ride-hailing app's single biggest shareholder with a $9 billion stake.
ARM Holdings is the second biggest investment in the Vision Fund stable. The Cambridge-based tech firm designs chips used in millions of smartphones around the world. The Vision Fund has a 25 percent stake worth $8.3 billion, as well as $8.2 billion in fellow chipmaker Nvidia.
It has also ploughed $2.3 billion into GM Cruise, the driverless cars unit of General Motors, and $4.4 billion into workspace company WeWork. London-based start-up Improbable, which creates virtual worlds for video games, attracted $500 million from Softbank, which later moved it into the Vision Fund.
Slack, perhaps best described as a Facebook for business, is a cloud-based virtual office that won a $300 million injection. Other Vision Fund investments include food delivery service DoorDash ($500 million), German online car dealer Auto1 ($460 million) and biopharma firm Roivant ($1 billion).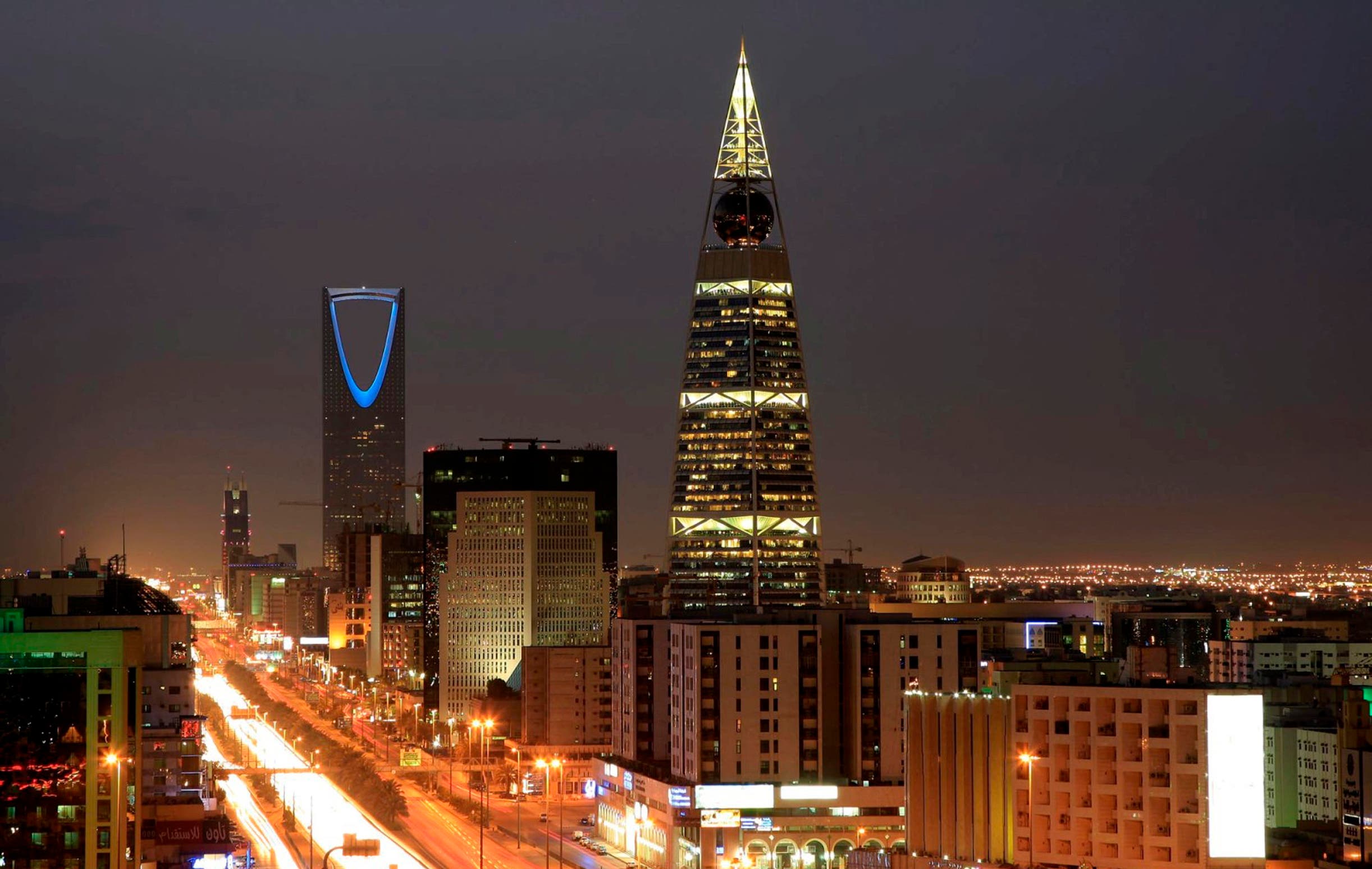 Trump factor
President Rump has made it abundantly clear that he is loathe to impose economic sanctions on the Kingdom, whether in defence or other sectors like infrastructure, his favourite Make America Great again project.
During President Trump's visit to Saudi last year, it was announced that the PIF would plough $20 billion into a $40 billion US infrastructure fund managed by investment giant Blackstone. The project is in its early stages and has struggled to find appropriate investments.
Blackstone's CEO withdrawal from the FII conference was a bitter pill to swallow. The PIF has also sought out tech projects beyond the Vision ambit and owns a 5 percent stake in electric car maker Tesla. It also joined big-name backers to invest in secretive augmented reality start-up Magic Leap, backing it with $400 million. It also holds interests in steel, via a subsidiary of ArcelorMittal.
The current confusion on doing business with the Kingdom is not a simple one for many of the multi nationals with diverse stakeholders , some more knowledgeable about the Kingdom but others swayed by the human stories and lurid accounts of what might have taken place or not taking place at the Saudi Istanbul consulate.
Business is caught in the middle. While the senior CEO's and public faces of these companies have pulled out , plenty of companies are still sending senior and middle management figures, recognizing that they have to play both the short game and the long game when dealing with the biggest oil exporter and Arab economy.
ALSO READ: East is East, West is West, but is investing at home best?
To completely shut themselves out is not an option for many. However, a more realistic internal risk assessment on doing business in the Kingdom is probably taking place across all major board of directors following the Khashoggi affair, and this has not been helped by the rather cumbersome response and reactive messaging coming from the Kingdom to set the facts out , irrespective how bad it is, and then proceed from there on how to face these facts like Adel Jubair's statement.
The main risks likely to be assessed by companies involves ones like the possibility that any future anti-corruption drives might involve local Saudi partners, and the due process of law applied. Facing an investor public backlash against doing business with the Kingdom is something that some companies have to face now.
Other risks are more obvious ones, involving heightened geo political tensions, misunderstandings and spats between the Kingdom and other countries leading to diplomatic freezing of both political and business.
In the long-term, the Khashoggi case will be solved and drop out of the headlines. Countries will continue to look for business and geo-political opportunities to further their interests. What is imperative is that lessons have been learned by the Kingdom in managing the narrative and being pro-active from the beginning, instead of deafening silence.
The kingdom will long outlive all those who mean it real harm and use such tragic incidents to tarnish it and deflect from all the good it does in the private sector business relationship. If it was not good at all, why would businesses still want to come to Saudi Arabia?
__________________________
Dr. Mohamed Ramady is an energy economist and geo political expert on the GCC and former Professor at King Fahd University of Petroleum and Minerals, Dhahran, Saudi Arabia and co-author of 'OPEC in a Post Shale world – where to next ?'. His latest book is on 'Saudi Aramco 2030: Post IPO challenges'.