As the war in Syria enters its tenth year, the conflict's disproportionate toll on children underscores the generational challenge that lies ahead. An enduring political solution to the conflict remains a distant prospect, but humanitarian interventions to assuage Syrian children's suffering must be prioritized today. An end to the fighting would be the most impactful development, but in the interim, intensifying efforts to address trauma, diminish early marriage and child labor, and rejuvenate education can help relieve some of the pain and begin to rescue the generation that holds Syria's future.
Children have suffered in countless ways over the duration of the war: They have endured physical harm as well as borne the hidden wounds of psychological trauma. They have been victims of sexual violence. Children have been recruited and used in violence by all sides in the conflict, and have been held in detention, according to a January 2020 UN report. Across Syria, 500,000 children are chronically malnourished.
Whether inside Syria or outside the country as refugees, children have lost family members and friends, their homes and schools. In many instances they were forced to flee their homes, often multiple times, to escape violence. In other cases, they were compelled to go to Syria with parents answering the siren call of ISIS' so-called caliphate. Some children were born into the caliphate, knowing only ISIS's chaotic and horror-filled reality when the group occupied nearly one-third of Syria.
The recent carnage in Syria's Idlib province underscores the extreme cost borne by Syrian children in the conflict. The al-Assad regime's offensive—backed by Russia and Iran—sparked the single greatest episode of displacement since the start of the war nearly a decade ago. Children comprise 60 percent of the 961,000 people who have been on the move seeking safety from the regime's onslaught since December 1, 2019. At one point the United Nations estimated that 6,500 children were being displaced daily. Displaced in the throes of winter, children have died from exposure. In late February the Syrian American Medical Society (SAMS) estimated that the number of children treated in one of its Idlib-based clinics had tripled.
Children who lived under ISIS occupation have both witnessed and been victims of unspeakable atrocities. Girls as young as nine were exploited as sex slaves; young boys have been forced to carry out acts of extreme violence including executions. Many of these children now live in displacement camps in northeast Syria under Kurdish control; two-thirds of the al-Hol camp's population of 66,000 are children, with a large percentage hailing from more than 60 countries including neighboring Iraq. These children are in dire need of psycho-social interventions to address the trauma they have suffered.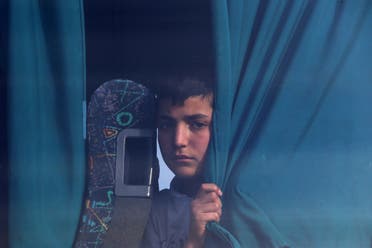 The Syrian refugee crisis is the largest in the world. Syrian refugee children are increasingly vulnerable as pressure mounts in host communities, especially in Turkey and Lebanon, which host the largest numbers of Syrian refugees. Economic downturns in Lebanon and Turkey have compounded the already difficult situation faced by Syrian refugees. Many refugee families are thrust further into poverty and must rely on coping strategies that take children out of school such as child labor and early marriage.
The international community must do more to address the trauma and suffering of Syrian children. The moral imperatives embedded in the Geneva Conventions and laws of war demand the protection of children in armed conflict. Over the long term, security imperatives may also come into play. A generation of children who have grown up traumatized and without hope or a sense of dignity could turn to extremism for answers.
With conflict and instability still raging inside Syria, interventions to address childhood trauma and suffering are unfortunately limited. Nonetheless, efforts to create safe spaces—particularly in more stable areas but even in crowded displacement camps—must be enhanced. Innovative programming that leverages arts therapy and other creative approaches should be deployed with greater frequency. Telehealth programming with mental health professionals who can provide counseling to older children should also be supported wherever possible.
For those children from foreign countries living in camps for those displaced from former ISIS areas, the priority must be on repatriation. Some countries, particularly in Central Asia, have taken the lead in repatriating their citizens. Meanwhile, European countries have largely adopted a short-sighted approach, refusing to repatriate women and children from the camps. But, this must change. Greater effort must be made to facilitate the repatriation at least of European orphans currently in the camps.
As for Syrian refugee children, protection issues and education gaps will continue to be critical challenges. At a minimum, the international community must ensure that the UN humanitarian assistance appeal for Syria is fulfilled, and priority must be placed on increasing both psycho-social and education programming for these children.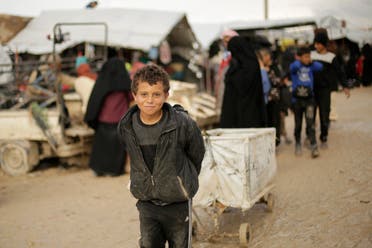 _____________________________
Mona Yacoubian is senior advisor at the U.S. Institute of Peace where her work focuses on Syria. Prior to joining USIP, Ms. Yacoubian served as a Deputy Assistant Administrator in the Middle East bureau of the U.S. Agency for International Development where she had responsibility for Syria, Jordan, Lebanon and Iraq.