Following years of Iranian influence in Iraqi politics, the tides of change may finally be moving in the Iraqi people's favor. The game of parliamentary musical chairs that has been dominated by Iran, may have finally ended after Prime Minister-designate Mohammed Tawfiq Allawi stepped down two weeks ago.
Allawi failed to gain the support of Sunni and Kurdish forces for his government and since trust could not be established, the only viable course of action was to resign and make room for a new Iraqi prime minister.
Many Iraqis, who have been protesting Iran's stranglehold on the country's internal affairs for nearly two decades, welcomed this news. Since American forces deposed Saddam Hussein in 2003, Iran has sought to exploit the power vacuum and infiltrate nearly every aspect of Iraqi politics, military, and society.
Protests against Iranian infiltration began in earnest last October when a diverse and non-partisan group of mostly youths came together, tearing down the Sunni-Shia sectarian divide that had long kept them apart. Their goal has been for a unified Iraq, free of corruption - and Tehran's interference. Iran's repeated efforts to undermine these protests drew even further ire.
Last week, Iraqi President Barham Salih appointed Adnan al-Zurfi as the new Prime Minister-designate. Al-Zurfi is a former official who helped take over Iraq after Saddam Hussein was removed from power by the US invasion in 2003. The former Najaf governor now has 30 days to form a cabinet to be approved by Iraq's parliament.
These efforts to establish a new government follow the resignation of former Prime Minister Adel Abdul Mahdi, who stepped down in December after widespread demonstrations decrying his ineptitude and wrongdoing. Protesters saw Mahdi's government as corrupt and failing to provide for basic needs. More to the heart of the protesters' message was Mahdi's perceived enabling of Iranian intervention - he was seen as a puppet that placed Tehran's needs above those of his own people.
Al-Zurfi is considered a less confrontational figure who is wary of Iran, but who also is perceived by some as being pro-West and sympathetic towards Washington. Perhaps signifying a departure from his predecessors, however, al-Zurfi's core focus addresses the widely held non-sectarian and national unity sentiment. He seems eager to end the ethnic tensions - often inflamed by foreign powers - that have crippled much of the country and allowed nations like Iran to gain such a strong foothold.
Iraq's Shia, Sunni and Kurdish demographic means it must grapple with a unique set of circumstances. When these different groups of people are divided, that sectarianism essentially gives power away to external forces.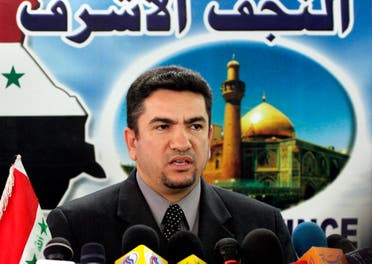 However, some are concerned that Al-Zurfi may be considered too close to Washington – he is after all technically a US citizen. This could cause a new potential rift as many Iraqi politicians and citizens are still skeptical of American aid given Washington's policy flip-flops over the years.
Al-Zurfi must now find the proper balance between rejecting Iran and its long-standing influence and meddling with a more tempered approach to the United States. He is considered a strong politician and has found a way to build positive relations with the religious establishment in the country. Still, that does not temper concerns among other pro-Iran political leaders in Iraq who worry about his long-standing ties to the West.
This close relationship could pose a serious challenge in gaining votes of confidence as he builds his cabinet - Iran still has significant influence on militias and other political associates who continue to hold sway in Iraqi politics.
But al-Zufi may be able to sway enough of his countrymen and politicians through subtle messaging and alliances.
The new prime minister conspicuously wears a suit and necktie, which is standard for those Iraqis who want to portray deliberate distance between themselves and Iran. The necktie is considered a pro-Western relic in Iran and is not worn in the country as a deliberate rejection of the former Shah and his European and American allies.
Al-Zurfi's ascent to power was born out of conflict. When a Shia uprising in southern Iraq against Saddam Hussein failed in 1991, Al-Zurfi fled to Saudi Arabia. He eventually ended up in the United States, working as a shopkeeper in Michigan where he continued to oppose Saddam while in exile. After Saddam was deposed, he was brought back to Iraq by the United States and made governor of Najaf in 2004 and a year later was appointed an Iraqi intelligence operative.
His background as a former refugee may strike a chord with protesters who see themselves as victims of the former Iraqi regimes. If al-Zurfi can win over protesters' support as well as appease Iraq's ever-growing pro-sovereignty movements, he may stand a chance of forming a government. Pro-sovereignty groups, under the banner of the Sovereignty Alliance for Iraq, such as the Najafa Brothers, the National Wisdom Movement, or the National Independent Iraqi Front, are proving popular for their anti-Iran and anti-sectarian platforms. Al-Zurfi will need to win these sorts of group over if he is serious about reasserting Iraq's sovereignty and rebuilding the state.
Clearly, Iraq's new prime minister faces a delicate balancing act that, if done properly, will position him to form a governing coalition that places Iraq's interests first.
Note: Following the publication of this article, there have been reports questioning the author's identity. Al Arabiya English has been unable to make contact with the author since the reports surfaced.