Turkey's leak of Istanbul killing shows unlikely marriage with Iran under strain
Senior Turkish officials last week implicated two Iranian diplomats for instigating the November 2019 assassination of Iranian dissident Masoud Molavi Vardanjani in Istanbul. Until recently, Turkish and Iranian governments managed to overlook their sectarian differences and clashing interests in Syria, joining forces time and again against their common adversaries. Ankara's unwonted move to highlight Tehran's culpability in Vardanjani's killing is a sign that bilateral relations remain strained in the aftermath of February's lethal confrontation between Turkish troops and Iranian-backed militias in Idlib.
Vardanjani, a former cyber security expert at Iran's defense ministry, left Iran to settle in Istanbul in 2018. Since then, he was a vocal critic of the Iranian regime, going as far to posting social media messages criticizing the Islamic Revolutionary Guards Corps. His reported meetings with American and Israeli diplomats, and cooperation with Turkish drone manufacturers made him a prime target of the Iranian regime.
Although Turkish authorities detained an Iranian and Turkish hit team only weeks after Vardanjani's assassination, and released their names on March 12 in the Istanbul police department's annual report, Ankara waited until the end of March before pointing the finger at Tehran. The timing of the leak by senior Turkish officials indicates that Turkish-Iranian relations have not yet recovered since Ankara suffered its heaviest casualties in the Syrian civil war at the hands of Russian- and Iranian-backed forces loyal to Bashar al-Assad in February.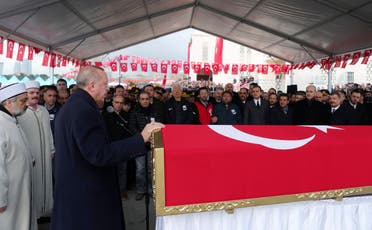 Since the 1979 Iranian revolution, Tehran has pursued a ruthless assassination campaign around the world. In neighboring Turkey alone, there have been at least 19 targeted actions against Iranian dissidents, including shootings and kidnappings, in addition to attacks targeting Turkey's pro-secular figures. Following the ascendance of Recep Tayyip Erdogan's Justice and Development Party to power in 2002, Ankara's criticism of Tehran's murderous rampage has become markedly muted.
As recently as April 2017, Iran assassinated Saeed Karimian, the Iranian-British founder of the Persian-language satellite television network GEM TV, and his Kuwaiti business partner, in Istanbul. Tehran had earlier convicted Karimian in absentia to six years in prison for "spreading propaganda against the system" and "violating the security of the nation". A month after Karimian's murder, Serbian police arrested two Iranian assassins en route to Iran.
While the Turkish police investigated both Karimian and Vardanjani's assassinations diligently and helped bring Iran's hit squads to justice in a timely fashion, the Turkish government has kept mum on these killings and gave the Islamic Republic a free pass by avoiding a diplomatic crisis.
The special treatment the Erdogan government has afforded the Iranian regime is not limited to looking the other way when it comes to targeted killings. In 2010, Washington expressed its frustration with Ankara for voting against a new round of UN sanctions against Iran for its nuclear program. US officials then sought to prevent Turkey's gas-for-gold trade with Iran, which provided a financial lifeline to the Islamic Republic at the height of US sanctions.
After Washington closed the "golden loophole" that Tehran and Ankara exploited, Iran's sanctions evasion schemes continued to utilize Turkey's second-largest public lender, Halkbank. A graft probe in December 2013 revealed that Reza Zarrab, the Iranian-Turkish ringleader of Tehran's sanctions evasion network, had Turkish ministers and civil servants on his payroll. Since then, US authorities have arrested Reza Zarrab, charged a former Turkish minister, and convicted Halkbank's deputy general manager for sanctions busting. Last year, US prosecutors also brought charges against Halkbank for its alleged participation in a multi-billion-dollar scheme to evade US sanctions on Iran. After avoiding the court for months, the Turkish public lender entered a not guilty plea this Tuesday.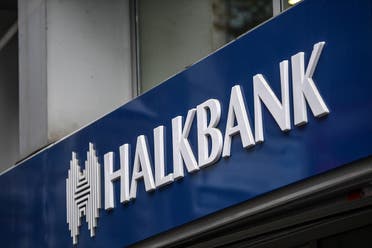 The preferential treatment Erdogan has afforded the Islamic Republic continues to puzzle international observers. After all, Sunni-majority Turkey and Shia-majority Iran have been historical rivals for dominance in the Middle East. Until Erdogan's rise to power, Turkey's secular democratic system posed the key ideological challenge to Iran's revolutionary theocratic model, and vice versa. To complicate matters further, Ankara and Tehran have been on the opposing sides of the Syrian civil war since the very beginning.
So, what motivates Erdogan to compartmentalize Turkey's relations with Iran so that he consistently comes to the Islamic Republic's aid while also fighting regime's proxies in Syria and elsewhere? Although Erdogan's brand of Islamist politics has historically been skeptical of Shiism on theological grounds, this did not prevent him and his comrades from revering the Islamic Revolution and its subsequent religio-social engineering. Furthermore, Erdogan sees Iran as an ally both in his anti-Western crusade and in his struggle against the enemies of the Muslim Brotherhood in the Sunni street. This has become more pronounced since the Sunni Middle East cleaved into two competing blocs and Erdogan allied with Qatar to challenge the Saudi-Emirati axis.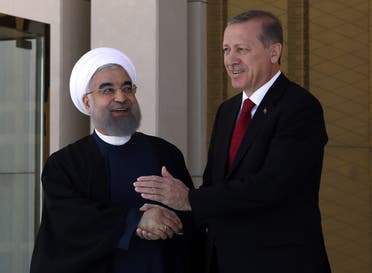 Add to that Erdogan's inner circle, which is full of Islamists who have come of political age among Turkish sympathizers of the Islamic Revolution. One also needs to take into consideration the extent to which Iran's operatives have succeeded in recruiting senior Turkish officials and putting them on their payroll to run their errands, as best evidenced by the Reza Zarrab case.
Nevertheless, there have been occasional hiccups in Erdogan's relations with Iran. February's clashes in Idlib, which left both Erdogan and the Islamic Republic with an embarrassing body count of casualties, is the most recent case in point. Hence, it is no surprise that after some delay Ankara chose to point the finger at two Iranian diplomats for Vardanjani's assassination.
It would, however, be naïve to see this as a sign of an imminent shift in the Turkish government's complicated relationship with Iran. As long as Erdogan remains at the helm of Turkey, and manages to impose his peculiar ideological vision as a replacement of the country's now-foregone foreign and security policy tradition, Ankara and Tehran will find deals to cut and frustrate Turkey's NATO allies and others worried about the Islamic Republic's sponsorship of terrorism and ambition for developing weapons of mass destruction.
__________________________________________
Aykan Erdemir is a former member of the Turkish parliament and the senior director of the Turkey Program at the Foundation for Defense of Democracies. He tweets @aykan_erdemir.