"If [Americans] want to help Iran, all they need to do is to lift sanctions. Then we can deal with the coronavirus outbreak," said Iranian President Hassan Rouhani last week, who made it sound simple: Iran could have eradicated the novel coronavirus, had it not been for the devilish US sanctions.
However, don't expect to hear from Rouhani about Iran-backed militias continuing their fighting throughout the region despite the pandemic. If Iran was genuinely focused on fighting the virus implementing a regional truce would have been its first order of action.
But contrary to Tehran's claims, the regime has yet to call on its militias to stop their attacks. In Iraq, pro-Iranian militias threw missiles on military bases of the international coalition that helped defeat ISIS, which is still helping keep the terrorist organization at bay.
In Yemen, where war fatigue has imposed a de facto ceasefire, pro-Iran militias launched two ballistic missiles into Saudi Arabia. Saudi air defenses successfully intercepted and shot down the terrorist projectiles.
Even in Lebanon, where the southern border with Israel is usually calm, Hezbollah sent a drone flying into Israeli airspace, forcing the Israeli military to shoot it down, according to an Israeli statement.
In Washington, former US officials, known for their proximity to Iranian officials, floated the idea of "virus diplomacy." In return for Iran's release of US citizens in its prisons, America would agree to suspend sanctions for a short period of time to allow Tehran access to cash and procurement of supplies needed in combating the novel coronavirus. The proposal echoed previous overtures by Iranian Foreign Minister Mohammed Javad Zarif, who in his two past meetings with Democratic senators, had proposed a similar idea.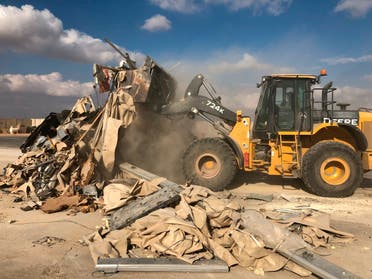 Last year, Zarif met with California Senator Dianne Feinstein, in New York, and offered Tehran and Washington swap prisoners as part of rebuilding trust. Zarif reiterated his proposal before Connecticut Senator Chris Murphy earlier this year, when the two met on the sidelines of the Munich Security Conference.
As coronavirus cases started piling up in Iran, America and its allies reached out to Tehran, offering humanitarian help. The UAE flew in 70 tons of medical aid, following 90 tons of UN aid that Emirati planes had shuttled to Iran. Kuwait cut Iran a cheque for $10 million. The US, for its part, summoned Swiss diplomats who represent Iranian interests in Washington, and asked them to convey to the Iranians an American wish to send humanitarian aid to Iran.
Tehran was swift in its response to offers of humanitarian aid from America and its allies: Iranian militias started lobbing missiles and other projectiles on American and Arab targets in the region, while Iranian Supreme Leader Ali Khamenei accused America of "producing the coronavirus" in its labs and spreading it in Iran. Khamenei said that America's humanitarian aid would be poison, and that American medical volunteers would visit Iran to watch how Washington's poison was killing Iranians.
America understood the Iranian response and rebutted with one of its own: The US State Department announced new sanctions on Iranian entities connected to the regime.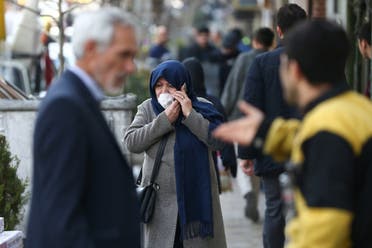 Reeling from the coronavirus, with a plunging currency and depleted medical supplies, Tehran launched another diplomatic offensive, this time having anyone who is someone in the Democratic Party petition the White House, demanding immediate suspension of sanctions on Iran. Democratic heavyweights included presidential candidate frontrunner and former vice president Joe Biden, and his rival Vermont Senator Bernie Sanders.
Many Americans, including the Trump administration, have empathized with the pain of the Iranian people, from the deadly virus, but also from an inhumane and incompetent regime whose corruption has made things worse for the Iranian people.
Yet Washington finds itself in a bind: Should it allow Tehran access to cash, it risks funding the very missiles that Iran and its militias throw on America and its allies, a fear that was further substantiated last week, when Iranian Revolutionary Guard Corps Quds Force commander Esmail Ghaani showed up in Baghdad. Meanwhile, intel reports surfaced in Washington, suggesting that the mullah regime was planning a major attack on US troops in the region.
Iran is not sincere in combating the coronavirus that is killing thousands of Iranians. Instead, Iran is pursuing the only policy it knows on how to govern: Plan attacks around the region, perhaps to deflect attention from its regime's utter failure in government.
"When all you have is a hammer, you will see everything as a nail," or so goes the American saying. Iran only has missiles, and hence its only answer to whatever governance problem it faces is more of the same: Throw missiles.
_________________________________________
Hussain Abdul-Hussain is an Iraqi-Lebanese columnist and writer. He is the Washington bureau chief of Kuwaiti daily al-Rai and a former visiting fellow at Chatham House in London. He tweets @hahussain.