Senior Hezbollah member Mohammad Ali Younes's killing last Saturday remains shrouded in mystery, leaving the public to speculate over the circumstances and real motives of this crime. According to Hezbollah's obituary, Younes was killed while carrying out his "jihad duties," which normally means he was killed in action fighting Israel, or whoever Iran deems as enemy, but the group failed to provide any details to confirm their claim.
The matter is further complicated by the fact it was leaked by Iran's Fars new agency, which confirmed that Younes was the head of Hezbollah's counter espionage unit, primarily tasked with tracking down Israeli agents.
Hezbollah insisted that Younes was killed in action against its conventional enemy, but the lack of details surrounding the murder indicate the story that Hezbollah wishes people to adopt is full of holes and discrepancies.
While Hezbollah has always been discreet in all matters pertaining to security, it has never held back in producing clear evidence that implicates Israel in any hits against its operative, something they have not done in the current case. It is odd that Fars News Agency was the source of the announcement, rather than the official Hezbollah mouthpiece, especially that it divulged Younes's position and operational duties, especially since this information would expose his entire network and thus render it ineffective.
By declaring that Younes was a spy hunter, Hezbollah has already affirmed that the culprit can only be an Israeli agent, thus excluding any chance that his killing can indeed be part of illicit dealings or simply internal purging.
The first unofficial story to circulate was that Younes's killing was part of a money dispute and that the assailant was someone that the victim knew intimately.
This story is somewhat substantiated by the fact that the culprit had stabbed Younes before he killed him and he shot Younes at a close range. Someone with Younes's security and military training would certainly not allow an Israeli agent he was pursuing to approach him, and if he did, he would not allow such an agent to get the drop on him. Initially, it was rumored that a suspect had been apprehended, but then it was announced that Younes had an escort who was driving the van, and was rushed to hospital.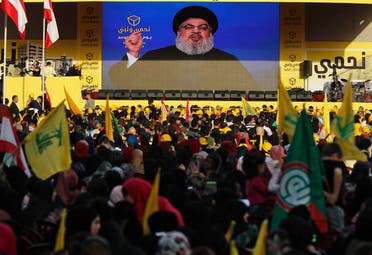 Shockingly, the investigation was not conducted by the Lebanese state, but by Hezbollah, and thus all evidence to counter its narrative had been conveniently commandeered and most certainly disposed. Second, Younes was expediently and swiftly buried two days later in his hometown of Jebchit without allowing the authorities to conduct a thorough forensic autopsy that usually accompanies such crimes.
The region where Younes was allegedly killed is an area that Hezbollah protects using a wide array of human and electronic surveillance means. Thus, if Younes was indeed tracking an Israeli spy, he could have used his human intelligence network that is spread out across southern Lebanon. Furthermore, someone with Younes's profession is often accompanied by a security detail, or at least by an escort vehicle especially when on the job, and if indeed he was trying to entrap a spy, he would have certainly brought backup.
There were rumors that Younes had a hand in the killing of Antoine Hayek, the second in command to the infamous Amer Fakhoury, the former warden of the Israeli-backed South Lebanon Army Khiam prison. Fakhoury was released and flown out of Beirut to the US last month. Hayek was found dead in his shop in the southern village of Mieh w Mieh shortly after Fakhoury was released, forewarning of a possible drive by Hezbollah to liquidate these former Israeli collaborators.
If Younes was indeed killed in action as Hezbollah claims, it would have been a better to allow the details of his death to be known to the Lebanese public. Hezbollah, which is under tremendous local and regional pressures for its over indulgence in Iran's regional expansionist project, would benefit greatly from the death of Younes and should jump at the chance to allow the state to take the lead in the investigation and ultimately repair their shattered resistance image, or what remained of it.
Hezbollah co-opted the state agency and took advantage of the fact that the coronavirus lockdown allowed the group to manipulate the fallout of Younes's death. But the killing of its top spy hunter is one more murder mystery that Hezbollah has yet again failed to properly write.
_________________________________________
Makram Rabah is a lecturer at the American University of Beirut, Department of History. His forthcoming book Conflict on Mount Lebanon: The Druze, the Maronites and Collective Memory (Edinburgh University Press) covers collective identities and the Lebanese Civil War.