Iran's gamble of military provocations for concessions is not working on Trump
Iran's recent military provocations against the US and its western allies in the Gulf are straight out of Tehran's old strategic playbook: provocations for concessions, and military adventurism designed to prop up the regime's image at home while deliberately stopping short of an escalation that would lead to a devastating response from the US and its allies.
But even after the US killed its most senior commander Qassem Soleimani in January, the regime in Tehran still doesn't seem to understand that the rules of the game are changing.
In the past week, Iran's Islamic Revolutionary Guard Corps Navy have harassed US Navy ships in the Strait of Hormuz, its militias in Iraq have threatened to attack US bases, and the government launched a military satellite using ballistic technology that is tied to its weapons program.
A closer look at these provocations reveal that the regime wants to look strong in confronting the US, while at the same time making sure that it is not presenting a serious military threat that would require an allied response.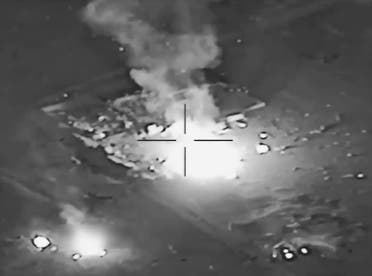 An inspection of the maritime harassments show that the Iranian gunboats have men in bright orange vests manning weapons that are clearly in the safe position – the non-threatening "cleared position" – with their muzzles up and no ammunition feed into the heavy machine guns. This is a very limited threat to America's naval presence in the Gulf, and pales in comparison to the threat from Iran's shore-based Chinese Silkworm missiles – an option that if used, would escalate the confrontation significantly.
The regime seeks to look powerful to its supporters in Iran while hoping the US doesn't give lie to this propaganda by taking military action. The regime hopes that by showing the US that its gunboats are not a serious threat, America will not conduct military strikes against sites tied to the unpopular regime and its revolutionary guards.
Likewise, the use of proxy militias – and degrees of separation – to attack American and allied forces in the region is a time-proven tactic that has enabled the Iranian regime to direct an attack while keeping enough distance to be held accountable.
But this playbook is not working on US President Donald Trump, who has only tightened the noose of sanctions on Iran, its proxies and leaders. Iran's militias in Iraq now pose a threat to Iran itself because there is now the real threat of the US hitting military sites tied to the unpopular regime.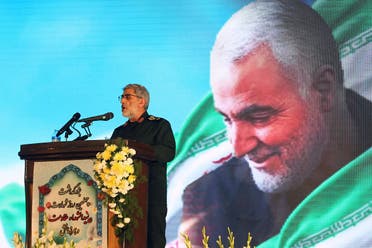 After the killing of Soleimani, world powers called for "de-escalation" of the conflict, but this is being repeatedly tested once again by Tehran. The regime and its proxy militias in Iraq, Kataib Hezbollah, conducted a rocket attack killing two Americans and one British soldier and injuring 14 others on March 12th. The US responded by kitting Kataib Hezbollah positions in Iraq, but Iran did not pay a price.
On April 22nd, the US president authorized the Navy to "shoot down and destroy" Iran's harassing gunboats in the future following an April 1st warning – no April Fool's joke here – that the regime would pay a price for any militia attack in Iraq.
President Trump warned Iran against attacking the US diplomatic mission in Iraq with its proxies and stated that US Intelligence had "very good information" that Iran was planning to have its militias attack American bases in Iraq.
Iran was hoping its provocations might cause enough nuisance that western powers would grant sanctions relief on the grounds of the coronavirus pandemic. But instead, Iran faces the real threat of an American military response. This is Iran's gamble, and Trump is calling the regime's bluff. Sanctions relief is not coming, and a military response is more likely if Iran does not head Trump's warnings.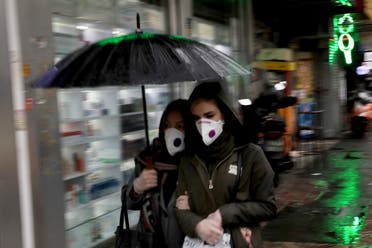 The Vice Chairman of the Joint Chiefs of Staff, General John Hyten stated "Iran has the ability, once again, to threaten their neighbors, our allies. And we want to make sure that they can never threaten the United States. So we watch that very carefully."
The only real military threat that Iran poses to America and its regional allies is an all-out attack on the US Navy and our regional allies by missiles and drones. That's a risk the regime cannot take and literally cannot afford because it would provoke an overwhelming response with unpredictable consequences that could lead to the end of the regime.
______________________________
Michael Pregent is a former intelligence officer in Iraq and a Senior Fellow at the Hudson Institute.