It would appear at first glance that the COVID-19 pandemic's biggest winner in 2020 is the online shopping behemoth Amazon. As lockdowns spread across the globe, devastating the legacy brick and mortar retail industry, Amazon sales jumped 27 percent year-on-year. With Neiman Marcus, J Crew and other major retail brands declaring bankruptcy, the Amazon online retail steamroller seems unstoppable.
However, the reality is less clear-cut. The very pandemic that has accelerated Amazon's dominance of global online retailing has also introduced new factors like livestream shopping into the equation. Rather than cement Amazon's dominance of the market, these new factors could actually push Amazon off its pedestal.
One of the consequences of forcing people to stay indoors and conduct most of their business online has been the almost universal adoption of video conferencing by ordinary people. This change of behavior by millions of people around the world has introduced the opportunity to tap into their needs and wants like never before. One of these wants is the desire to buy from and interact with a real person who can advise them on their online purchase, rather than an impersonal website like Amazon that only gives buyers a space to enter their search terms and then a data dump that may or may not identify the product they are looking for.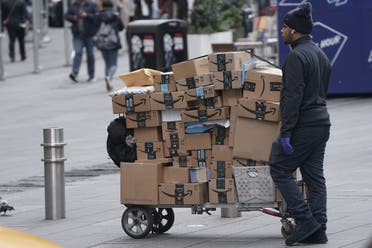 This change in online shopping consumer behavior has already happened in China, where livestream shopping sales have gone up from around $1 billion in 2016 to $63 billion in 2019. Ironically, China's head start over America and Europe in the emerging livestream ecommerce market could be due to Chinese consumers' historical lack of legal protection from unscrupulous online retailers, who often flogged shoddy products to unsuspecting buyers. With livestream product shows by famous and trusted consumer influencers, also known as key opinion leaders (KOLs), Chinese consumers feel more comfortable with the quality of the products that their KOLs promote.
As American and European consumers adapt psychologically to interacting with strangers via video conferencing, livestream shopping could take off as quickly as it has done in China. To put it bluntly, the Amazon sales model has essentially not changed much since its launch 25 years ago, with the birth of the World Wide Web. However, the large increase in internet bandwidth, over the past decade, combined with a huge drop in the price of high-resolution cameras and attendant software, has made it cheap and easy to install a system that virtually follows a sales person through a store or even a home. These salespeople can then explain their choice of wares on shelves or clothes racks via video. This advance in technology has made it possible for retail companies and even individuals operating out of their homes to offer their wares via an ecommerce livestreaming website to millions of potential consumers around the world.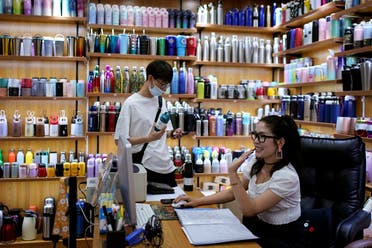 Not to be outdone, Amazon twice tried to get into livestream shopping. First in 2016 when it launched "Style Code Live", and second in February 2019 when it launched "Amazon Live." However, neither attempt appears to have received strong support from senior management and both seem to have been allowed to die quietly. The problem might be that Amazon has been unwilling to create an independent platform for individual retailers that competes with its own website. In China, however, the world's biggest ecommerce website, Taobao, empowers small shops, business owners, and self-employed entrepreneurs with a consumer-to-consumer live streaming Alibaba-owned platform that lets users engage using a livestreaming dedicated app. Amazon should be worried about this business model because it is making inroads into the US and European consumer markets via both large platforms like Facebook Live and new entrants like Bambuser and Dote, which have raised around $10 million each in the last year.
Further complicating things, the ubiquity of high-resolution smartphone cameras with augmented reality and virtual reality (VR) capabilities will introduce even more radical changes to the online shopping experience. These changes could soon overrun both Amazon and its local competitors in the retail clothing field. For example, low-cost clothing manufacturers in countries like India, Vietnam and Mexico could use VR to offer tailor-made clothes shipped directly to the homes of American and European consumers. The process could be as simple as customers taking a 360-degree video themselves at home, which could calculate their measurements to the exact millimeter through a phone app; These dimensions could then be sent online to an overseas manufacturer, allowing them to make perfectly fitting clothes at a small premium over standard, store-bought clothes. In other words, the application of just a few of the consumer technologies that have quietly evolved over the last decade to the retail industry provides potential competitors many opportunities to upend Amazon and its 25-year-old business model.
____________________________________________
Nabil Al-Khowaiter is a former Senior Consultant at the Saudi Ministry of Energy, a serial tech entrepreneur, and the former CEO of Saudi Aramco Energy Ventures (SAEV).