Lebanon's government: Too weak to fight corruption, too strong to be toppled
Lebanon is close to depleting its Foreign Currency (FX) reserves. National imports will drop to a trickle. Technology will start becoming outdated. Soon enough, pictures from Lebanon will look like those from Cuba: People driving old cars and living in shabby buildings, as if the country has been frozen in time.
Predicting the precarious situation, and in a bid to ration its reserves, the central bank stopped defending currency peg in September, after which the national currency, the Lebanese lira, started depreciating quickly. And because national debt had already crossed $80 billion when Lebanon defaulted on its $1.2 billion Eurobond, borrowing to replenish reserves became impossible.
The last time Lebanon's central bank posted its reserve levels, they stood at $29 billion. But in March, Nasser Saidi, a former deputy governor of the bank, told The Financial Times that the bank's "usable reserves had fallen to $3 billion to $4 billion."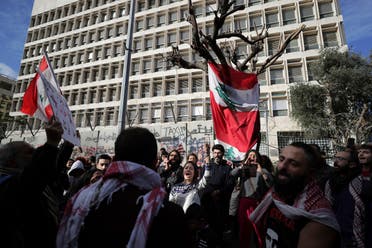 To curb inflation, Lebanon's central bank maintained its official exchange rate at 1507.5 lira to the dollar, thus creating two rates: One imaginary official rate, and the other real and set by currency exchange shops.
In step with its usual political maneuvers, Beirut decided to blame everyone for the crisis except the big elephant in the room: The Hezbollah militia. By keeping Lebanon in a state of perpetual war, Hezbollah repelled investments, forcing the state to borrow at high interest, operating a Ponzi Scheme, to fund itself. Eventually, money ran out, and the economy started shrinking.
Instead of removing obstacles to econmoic growth, the government cracked down on exchangers, accused them of profiteering, and shut down many of their shops. A third exchange rate thus emerged.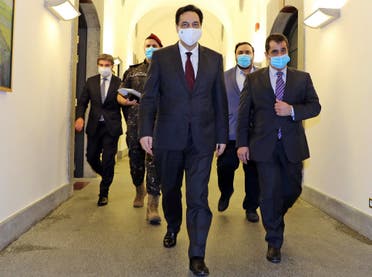 The government fixed the price of bread and fuel, but as importers struggled to secure enough dollars at the pegged rate to honor the fixed price, they planned strikes forcing the government to step in. Yet some importers simply stopped importing, creating an acute crisis that threatened an immediate collapse of the social order. The Lebanese government made the Central Bank sell foreign currency to importers of basic staples at the official rate, technically subsidizing these imports.
Lebanon's subsidy of bread and oil created a gap in prices with neighboring Syria, which had run out of FX reserves long before. Hezbollah and other illicit traders saw an opportunity in smuggling Lebanon's cheaper oil and wheat into Syria, where they sell them at little less than market price, collecting handsome profits. Illicit trade also eased Syria's shortages, which prompted the Syrian government to lobby its Lebanese allies to turn a blind eye to smuggling operations.
As Lebanon and Syria lived off the remaining Lebanese FX reserves, their national currencies started having similar exchange rates. After US sanctions on the Bashar al-Assad regime went into effect on June 1, a dollar fetched 5,000 Syrian Liras, the same price it gets in Lebanese Liras. Beirut erupted in protests, and so did the city of Sweida in southern Syria.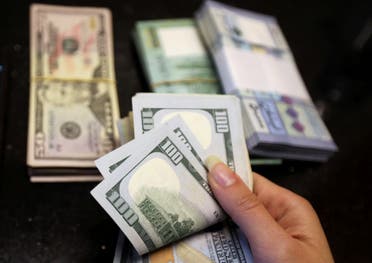 Aware of the free fall, Lebanon's The Daily Star complained — in an editorial — of the hike in prices, not only in local currency, but even in dollars. Because importers could not find foreign currency to replenish their stocks, commodities became scarce and prices shot up.
The Daily Star reported that "budget tires that were selling for $80 or $100, will command prices as high as $150 or $200, due to short supplies. Similarly, car batteries priced at $100 or $150 will climb to $200 or $300."
In a country where public transport is unreliable, car tires and batteries are hardly luxury items. In fact non-essential items, such as Vitamin Water for athletes, has long vanished off the shelves. Popular chocolate bars, like KitKat or Kinder, are now being replaced by KeeKat and Binder, cheap replacements made locally or by fellow "resistance states" like Iran, whose leadership describes its network of proxies in the region as the "resistance axis."
While the Lebanese have long prided themselves for their sophisticated taste and Westernized lifestyle and fashion, they now scratch their heads over how they got here. Hezbollah and its cronies — including politicians who owe their positions to the party such as President Michel Aoun and Parliament Speaker Nabih Berri — have been consistently scapegoating their rivals, such as Saad al-Hariri, Walid Jumblatt and Samir Geagea, or simply blaming the governor of the central bank, money exchangers, grocers and even the US Embassy.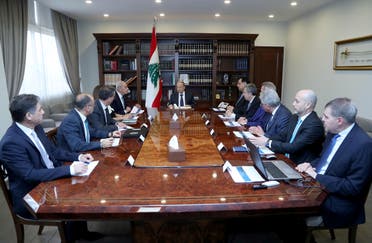 Yet the fact remains that Lebanon is following in the footsteps of bankrupt and failing countries, like Cuba, Venezuela, and Iran, mainly due to its "resistance state" model. In such model, governments are too weak to fight corruption that benefits the ruling cast, but too strong to be toppled by hungry protesters. Rulers of such states are usually brigands, money launderers, and terrorists who are isolated from the global economy and take their countries down with them , turning them into pariah states.
Without economic growth, Lebanon and Syria face a terrible future, and with Iran's allies ruling over both countries, it is unlikely that the global order will let any of the three back in from the cold.
___________________________________
Hussain Abdul-Hussain is an Iraqi-Lebanese columnist and writer. He is the Washington bureau chief of Kuwaiti daily al-Rai and a former visiting fellow at Chatham House in London. He tweets @hahussain.