Prime Minister Benjamin Netanyahu of Israel appears poised to annex large parts of the West Bank. This annexation is being driven, as usual, by short-term Israeli political goals and not by any strategic vision that would see the end to the long-running Israeli-Palestinian conflict and normalization of relations with the countries of the region. As warnings pour into Israel, Netanyahu will probably ignore them as he always has.
It is easy for him to dismiss such warnings. Israeli leaders have done so for decades, always avoiding any serious consequences for their actions. Today, with Israel at the peak of its military, economic, and political power and influence, both in the region and in the United States, many Israeli leaders will see no reason not to continue with this strategy. After all, Israel has effectively won the conflict and the Arab world continues to be weak and ineffectual.
Consequently, Israel takes those Arabs who have signed a "peace" deal with Israel, namely, Jordan, Egypt, and the Palestinian Authority, totally for granted and will continue to do so as Israeli leaders focus exclusively on their own short-term domestic political priorities while ignoring the domestic political imperatives of their "partners" in peace, current or prospective.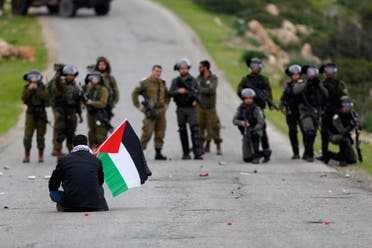 Yet, it would be a historic mistake to continue in this vein, since Israel is well on its way to sinking deeper into a toxic demographic hole with no clear exit strategy in sight.
Israel is stuck with millions of disenfranchised, bitter, disgruntled, and angry Palestinians in its midst. Depending on how you classify them (e.g., as Arab Israelis, West Bankers, Gazans), they encompass a growing youthful population of over seven million people living around and among a Jewish population of an equal size on that thin strip of land between the river Jordan and the sea. To imagine that they can continue to be controlled as they have been in perpetuity is simply delusional.
Without the realistic prospect of a Palestinian state, the Palestinian Authority will implode as it comes to be seen for what many already accuse it of being, which is as a tool for Israel to camouflage its dominance over its Arabs, forever denying them full and equal rights, rather than as the stepping-stone to statehood that the authority was allegedly supposed to be.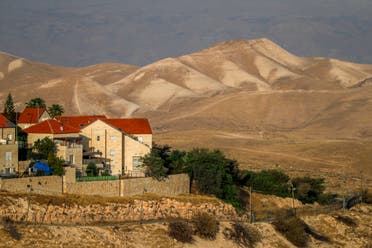 By way of analogy, say that 95 percent of Native Americans had not been slain by the white man or had not died of diseases brought to the New World by European settlers.
In such a scenario, and assuming that governments had attempted to maintain some form of enduring coercive control over these native people without granting them citizenship and equal rights, there would have been hundreds of millions of disgruntled and belligerent Native Americans living with an ambiguous legal status and being subjugated to varying degrees of control by the US government. The United States could not have survived long had it allowed such conditions to fester.
What will Mr. Netanyahu or any of his successors do with this population of disenfranchised Arabs living among and around their Jewish people? Continuing to make the lives of the Palestinians miserable will not lead enough of them to leave, since today they simply have no realistic exit options. In this anti-immigrant era, it is unlikely that any countries will voluntarily welcome more Arab refugees and asylum seekers. Mass expulsion is presumed to be out of the question, although for an influential element of the Israeli right, it is an option that is unfortunately not completely off the table.
Aside from the big picture of what it would mean for Israel to continue to dominate such a large population, annexation may also lead to more costs, although probably not instantly. It may mean greater loss of political support in the US (beyond Israel's hard right and evangelical core), not to mention in Europe, where Israeli occupation of Palestinian lands is universally condemned.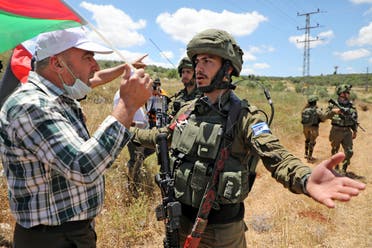 Calls for treating Israel like apartheid South Africa will increase and will resonate with a younger generation of Americans whose support for Israel can no longer be counted on, particularly young Jewish Americans. In the Middle East and in the wider Muslim world, rejectionist forces will be reinforced and reenergized.
Annexation will become another propaganda gift to Iran and other forces who seek Israel's destruction – empowering them at the moment when they are at their weakest. Claiming the cause of Palestine since the days of Nasser's Egypt has always been the one powerful and very effective tool to mobilize angry Arab masses.
Israel is in perpetual denial as its leaders kick the proverbial can continuously down the road, believing that time is on their side. In fact, time is surely not on Israel's side. Israel's ideal time to sort out, finally and sustainably, its position as a secure and permanent member of the Middle Eastern community of states is now, when it is at the peak of its powers with virtually all the cards in its hand.
This is the time to be strategic for once, rather than tactical as usual, and to design a permanent and sustainable formula that would meet minimum Palestinian and Arab demands and also open the door to the powerful forces, both regional and global, that want to put this perennial problem to bed.
In turn, it would secure for the Jewish people (in Israel and even in the Diaspora, where this sore continues to stoke anti-Semitism) the security, stability, and peace of mind that they have been craving for millennia.
________________________________
Ali Shihabi is an author and commentator on Middle Eastern politics and economics with a particular focus on Saudi Arabia. His website is www.alishihabi.com.