Turkey released my father from prison, but the fight for freedom has only begun.
Finally after seven years in and out of Turkish courts and prison, my dad is free. But the fight is far from over. It's just getting started.
I don't even remember the last time I spoke to my father. Living through a situation in which you have to avoid talking to your parents to protect them is a difficult one. But I am glad that he was acquitted of all charges leveled against him.
It all started in 2013 during the infamous corruption scandal involving key members of the Turkish government, including then-prime minister, now President Recep Tayyip Erdogan. The problems only worsened during the 2016 coup attempt, which many believe was staged by Erdogan to grab power.
Those who pressed charges against my father, seeking up to 15 years in prison - including Erdogan - knew that the charges were trumped-up and fabricated. Everybody in Turkey knew that my father is paying the price for his son's outspoken activism in the US. They knew that his only crime was carrying the Kanter last name. But nobody could tell the truth in a country that ensures your seat in prison when you speak up.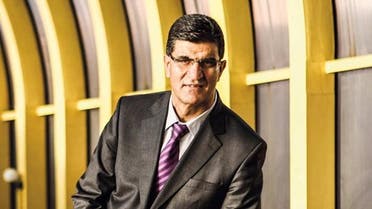 I am not going to thank the Turkish judicial system for acquitting a man who has been treated like a criminal for years. In these almost seven torturous years, my father was dragged from one court into another. This professor of genetics, who lost his job because of me, has been punished for almost seven years through battling in the court over charges that are completely farcical.
The day my father was imprisoned back in 2017, it was a nightmare for me. I had no idea how they would treat him in prison and how long it may take for authorities to set him free.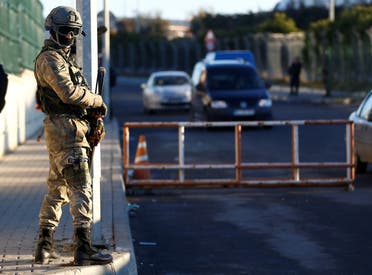 You can't avoid bullies to protect yourself. You have to stand up against them. I have spoken against the Turkish government, for the safety of my family and other people suffering at the hands of Turkey's authoritarian government on every level, and on every platform. That paid off. The acquittal of my father is not about Turkish authorities serving justice. It is about the heat and pressure they felt thanks to years of unceasing campaigns we started.
In a country where the judiciary is doling out sentences and issuing verdicts based on government's instructions, the courts are nothing but a tool for the government to crackdown on dissidents and intimidate the opposition.
Last month, the Turkish parliament passed a law that made it possible for one third of Turkey's crowded prison population to go free to prevent the spread of COVID-19. Political prisoners, including journalists, activists, academics, lawyers, or members of the judiciary were excluded.
Despite rising COVID-19 cases among the prison population, calls by international rights organizations and the Turkish opposition fell on deaf ears. This illustrates that the Turkish government is far from relenting when it comes to disproportionate punishment of anyone that dared to stand up against it.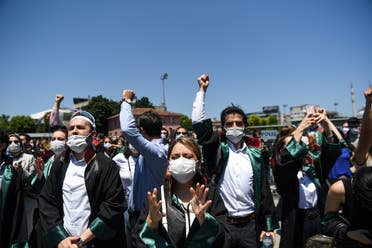 Once a rising modern Muslim democracy, Turkey is now trailing in almost all indices that rank countries based on media freedom, transparency, rule of law, and human rights. President Erdogan has not only stifled the media but created something worse: He transformed the media outlets into his mouthpiece.
Now President Erdogan can communicate every falsehood to every corner of the country through his gigantic media empire. Turkey is a country of enormous strategic importance, making it very challenging for Europe and the US to nudge the country in the right direction.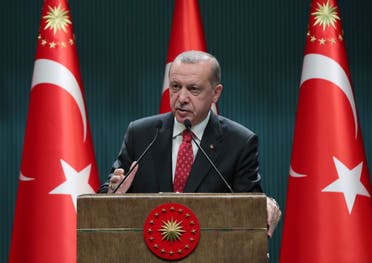 If history is any guide, it is now apparent that Erdogan is a liability for Turkey's allies, a threat to the peace in the region and a ruthless leader that will transform Turkey's political and social life for good.
Turkey, however, has to be a democracy. Unlike some other nations, it is almost impossible for Turkey to sustain its economy and societal peace by having one clique ruling the country. Its society is so diverse that no regime other than a democracy could sustain the country as a prosperous modern economy.
My father is now a free man. But tens of thousands of innocent people are still languishing in prisons across Turkey for nothing other than being a dissident. My fight for my father might be over, but our fight won't end until the last prisoner is out.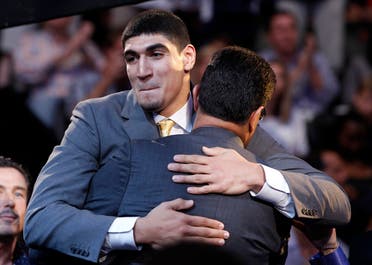 My father's release from prison is a strong indication that our fight pays off. The more we speak, the more results we will get. A few months ago, I started a campaign called You Are My Hope.
Tens of thousands of people have signed the petition and celebrities like Alyssa Milano, Terry Crews, Donnie Wahlberg, and US politicians like Marco Rubio and Elliot Engel endorsed the campaign. It is part of our efforts to raise awareness and to put further pressure on the Turkish government by submitting the signatures to the United Nations and the White House.
There is always hope. When we give up, it only encourages oppressors. Even if we fail -- and we won't -- we won't go down without a fight. Because every democracy requires vigilance. Our democracy is as good as the amount of fight we put out.
_________________________________
Enes Kanter is an NBA Player for the Boston Celtics, a human rights advocate, and a political activist. He is known for his critiques of the authoritarian government in his native country, Turkey. His newly launched "You Are My Hope" campaign advocates for freedom for thousands of political prisoners in his homeland. Read more and support at YouAreMyHope.org.