Lebanon's identity is under threat from the 'Axis of Resistance' – it needs support
The Lebanon known to the world is withering away. The country that was previously compared to Europe and described as "Switzerland of the Orient" is no longer the same. What used to be a vibrant, open and dynamic society is now striving to secure its basic food necessities. Tens of thousands of citizens are trying to leave in search of a better future elsewhere.
Lebanon's long history of democracy, openness and its traditional free economy have come under existential threat as the country's identity is being remodeled along new lines. This new identity is contrary to its long heritage as belonging to the Arab world and having deep relations with both the East and the West. Lebanon was a founding member of the Arab League and the United Nations back in 1945.
The Taif Accord, an agreement reached in 1989 by Saudi-led efforts with international backing, put an end to the 15-year-long civil strife and introduced political reforms that gave equal representation to Muslims and Christians, regardless of the demographics of each sect, and stipulated that Lebanon is an Arab and final homeland for its citizens.
At the war's conclusion, all the warring parties – except Hezbollah – handed in their heavy machinery to the Lebanese state in 1990. Its stated reason for refusing to turn in its arms was resistance against Israel that would not withdraw its occupying forces from Lebanon in 2000.
Since then, the Lebanese state has been reluctant to hold open discussions regarding the national defense strategy that should address how to best incorporate Hezbollah's weaponry with the official apparatus.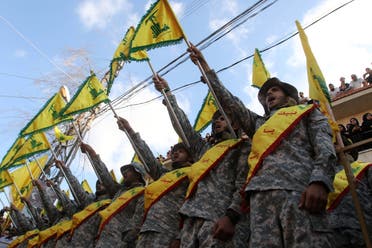 The party's influence has grown over the years, and the traditional delicate balance of power within the country has tipped to favor Hezbollah's agenda and interest. Along with its ally the Free Patriotic Movement (FPM), Hezbollah currently controls the incumbent cabinet headed by Prime Minister Hassan Diab, as other parties preferred to move toward opposition.
Lebanon has never suffered such isolation from Arab and international counterparts before as it is now. The international community, along with the Gulf States, convened in Paris in April 2018 at the CEDRE Conference and pledged to extend $11 billion of aid to Lebanon, provided it launched a long-awaited reform plan, which it never did because of local political differences.
As the country descends into total collapse due to spiraling inflation, Hezbollah suggested that the country look east, an invitation explained by many as strengthening ties with Damascus, Tehran, and Beijing.
Those calls are merely based on political, and not economic, interests that serve the so-called "Axis of Resistance."
Such calls disregard the US Caesar Act, which came into force on June 17 and threatens to put Lebanon and its economic sectors –which are deeply ailing already – under American sanctions if found in violation of the legislation.
Normalizing Lebanese relations with Damascus under economic pretext will drag the country again under Syrian tutelage, a step most Lebanese would not appreciate taking into account the heavy price paid to put an end to Syrian domination in 2005 after the assassination of former Prime Minister Rafic Hariri.
Read more:
New sanctions on Syria: Everything you need to know about the Caesar Act
New sanctions on Syria under Caesar Act might help save Lebanon
New US sanctions set to hit Syria likely to have knock-on effect in Lebanon
As for Tehran, the case might be even more complicated. The country itself has failed, over the past 20 years, to withdraw from the international monetary system and find an alternative to the US dollar for external transactions. In addition, the Islamic Republic is under severe American sanctions, and this would also jeopardize Lebanon's position in the world and push it toward further seclusion.
Besides the economic perspective regarding increasing cooperation with Damascus and Tehran, which is complicated itself, the question is whether Lebanon really wants to be part of the "Axis of Resistance."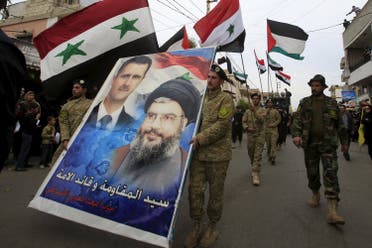 Politically, this will mean losing all its heritage of openness, diversity and democracy, regardless of how fragile its democratic system is. It will also mean more limits on freedom of speech, the end of peaceful demonstrations and liberal education. Socially, it will mean surrendering its cosmopolitan life style, destroying its middle class, weakening its rich human resources and eliminating its ties to the Arab world, Europe and the West.
The Lebanese people appreciate the efforts and sacrifices made by the parties that helped liberate its southern territories from Israeli occupation without surrender or a peace treaty, an effort that leftist parties begun in the mid-1980s that Hezbollah continued. Yet, acknowledging these historical facts is one thing, and changing Lebanon's identity is something else.
In his last speech, Hezbollah Secretary General Hasan Nasrallah said that the Lebanese can look up to the Iranian people as a role model – a statement that was not welcomed by all Lebanese, not because they do not respect the Iranian community, but because they do not want to be a society at continuous war, like the one Tehran has engaged in with its people for the last 40 years or so.
Lebanon cannot be Syria or Iran, and Beirut cannot be Damascus or Tehran. These two cities sit on magnificent historical heritage but are currently controlled by regimes that simply do not exemplify the Lebanese model.
Ultimately, the cost of leaving Lebanon to confront its fate unilaterally will be more expensive than supporting it before its falls into chaos. Lebanon's incapacity to overcome this debacle will push it further into the control of the "Axis of Resistance," a step that would be detrimental to its Arab identity and belonging. It would provide additional space to the Axis players to exploit it as an arena for their political benefit. This is why supporting Lebanon at this pivotal moment is crucial for its survival as we know it.
Read more:
Lebanon's IMF gamble may prove too costly
Why Hezbollah went after the US Ambassador to Lebanon
From Lebanon to Iraq, leaders seem sincere but loyalties shift as opportunities arise
_________________________________
Rami Rayess is a Lebanese writer and journalist. He is also a University Instructor and translator. He holds a Masters degree in Political Science from the American University of Beirut. He writes regularly to several newspapers and websites in both Arabic and English. He tweets @RamiRayess