For decades, Turkish bureaucrats and state employees viewed assignments in Southeastern Turkey, a large area predominantly populated by ethnic Kurds, as a "punishment" because it meant moving to impoverished and restive areas... like the Kurdish province of Van, where I grew up.
A group of people who share the passion of changing the world for better, however, did the exact opposite. They volunteered to go to towns and cities that others perceived as a significant demotion. Teachers, doctors, and businesspeople moved to Kurdish towns in the hope of transforming these underdeveloped areas into places of attraction, end the vicious cycle of poverty and conflict, and minimize the mounting violence. I am referring to the Gulen movement, people inspired by Islamic scholar Fethullah Gulen.
In a country where speaking Kurdish was illegal for most of the last century, it was a bold move to embrace Turkey's sizeable Kurdish population at the expense of attracting the state establishment's wrath.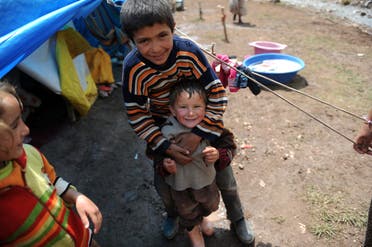 Kurdish discrimination in Turkey
When the Turkish Republic was taking shape in the 1920s, the concept of self-determination and nation-states prompted Turkey to create a nation that emphasizes the Turkish identity, Sunni Islam, and secularism. In the decades that followed, Kurdish presence in Southeastern Turkey, in Northern Syria, and Iraq has been viewed as a threat to Turkey's territorial integrity.
The Kurdish identity has been denied, its language was branded as an "antique language" at universities and the state refused to invest in infrastructure projects in areas populated by Kurds. For over 40 years, the Turkish state deemed Southeastern Turkey as a war zone and crafted policies through a security perspective.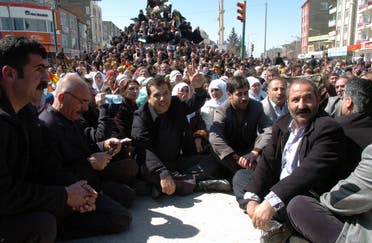 No matter how hard the Turkish military cracked down on Kurdish rebels - with unimaginable and gross human rights violations and extrajudicial killings - nothing worked. Because this approach wasn't the solution.
The right approach
People who volunteered to establish schools, universities, hospitals, and businesses in Southeastern Turkey were inspired by Kurdish scholar Said Nursi, who hailed from my home province, the Kurdish province of Van and had become an iconic figure until he died in 1960.
His main argument was that the Kurdish areas, and the entire Islamic world to a broader extent, are suffering from three things: Ignorance, poverty, and discord. He believed that eliminating ignorance would mitigate poverty and conflict. His unrealized dream was to open a university called Medresetuz Zahra, where the teaching languages would be Arabic, Kurdish and Turkish.
Volunteers in the Gulen movement seized the opportunity in the 1990s and the 2000s to go to Kurdish provinces – with no schools, no hospitals, no paved roads, no jobs. Southeastern Turkey in the 1990s was essentially an open-air prison where people had no money or freedom.
The Gulen Movement opened hundreds of prep schools, private schools, and a couple of universities to increase access to education. Prep schools were especially crucial because they prepared Kurdish youth to be admitted to prestigious universities in big cities like Ankara and the capital city of Istanbul.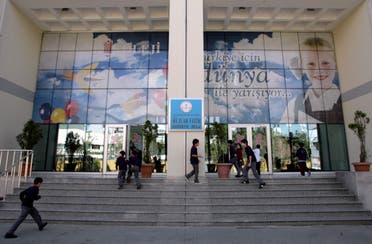 It allowed the Kurdish population to break the vicious cycle, acquire higher education, attain good jobs, and give back and serve their communities. It was a perfect plan.
Unfortunately, almost all these educational institutions, as well as Gulen-affiliated businesses and hospitals, have been shut down over the past five years in Turkish President Erdogan's post-coup crackdown.
The journey to eliminate racism, discrimination, and bigotry is a long, and painful one. It will never be successful unless victims stand up and raise their voices and demand justice.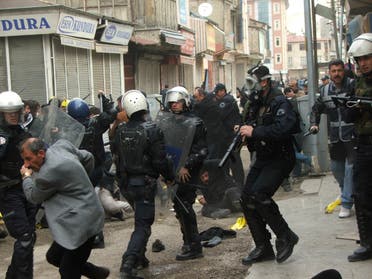 If history is any guide, no one will grant your rights unless you demand them. The Gulen movement's goal was to empower Kurdish kids, breathe life into these impoverished towns, and embrace them to reassert their rights.
In a recent interview with Iraqi Kurdistan-based Rudaw, Gulen said "education in the mother tongue is a right that any state must acknowledge in principle because a state has to be fair to all of its citizens." Even having to discuss such an obvious fundamental right as being able to be educated in your mother tongue illustrates the long path ahead for Turkey.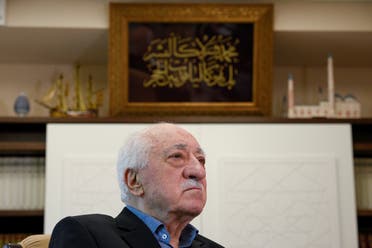 In the immortal words of Martin Luther King Jr., "Injustice anywhere is a threat to justice everywhere." It is not possible to build a modern, prosperous nation when one part of your society has their rights denied and their freedoms curbed - with their access to education and opportunities unequal and their chance of succeeding through hard work slim.
Improving minority rights is an essential ingredient for a healthy society. It's time the Turkish government accepts all its citizens and grants its Kurdish population their rights. Kurdish lives matter.
_______________________
Enes Kanter is an NBA Player for the Boston Celtics, a human rights advocate, and a political activist. He is known for his critiques of the authoritarian government in his native country, Turkey. His newly launched "You Are My Hope" campaign advocates for freedom for thousands of political prisoners in his homeland. Read more and support at YouAreMyHope.Org.