As Lebanon slips further into isolation and its economic crisis deepens, Iran has offered to extend a helping hand to the country that is home to its most successful proxy network – Hezbollah. But with US and international sanctions on Tehran, if Lebanon were to accept aid from Tehran, Beirut would be pushed further into isolation and its chances of receiving international assistance would further be limited.
In Lebanon, a few weeks ago, Deputy Secretary General of Hezbollah Naim Qassem, announced that his party does not intend to withdraw Lebanon from the dollar system.
A declaration coming from such a senior Hezbollah official means, in one way or another, that the party still relies on American currency for its transactions, and this reliance on cash indicates that it does not function within the international banking and monetary system.
The same official had previously announced that Lebanon would refuse taking funds from the International Monetary Fund to curb the severe economic and fiscal crisis, but the party later backed away from this statement when its regional sponsor Iran pleaded with the IMF for assistance in confronting the coronavirus the Islamic Republic.
Read more:
Hezbollah supporters call for Lebanon to accept Iranian fuel offer
Iran's Larijani in Lebanon viewed as signal of Beirut's pivot toward Iran axis
Tehran has expressed several times its willingness and ability to help Lebanon overcome its growing crises. It pledged support in electricity, oil and food supplies. It also announced it was ready to sell these services and goods at competitive rates, receiving payment in Lebanese lira, which has lost over 80 percent of its purchasing power against the dollar in recent months.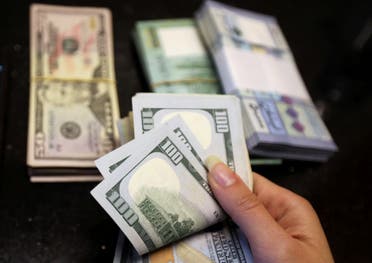 Yet, regardless of how serious this offer may be, a few basic questions arise, including at what rate will Tehran get paid in Lebanese pounds as there are now multiple rates in Lebanon. Will it be the daily rate that changes by the hour or a pre-approved fixed rate? What will Tehran do with the Lebanese pounds it earns? Because the Lebanese currency is not an international currency, it will not be able to buy dollars in exchange for those enormous amounts of pounds, except from the Lebanese market. And that exchange process, if possible, would have detrimental effects on the value of the Lebanese currency as it would further increase demand for dollars, reducing significantly the value of the local currency. This scenario would also negatively affect Lebanon's balance of payments, which already runs around a $4.4 billion deficit.
Read more: Expecting the collapse: Meet Lebanon's young political party ready to take power
The financial ramifications of such a deal between Lebanon and Iran are by itself complex. Beyond this, the effects of striking a deal with a country under severe US and international sanctions that have further been tightened by the Trump Administration would further isolate Lebanon.
The US Secretary of State Mike Pompeo has warned Lebanon from buying Iranian oil, saying that his administration will not allow or tolerate cash flow to what he described as the largest sponsor of state terrorism in the world. He emphasized that his country will not allow revenues of Iranian oil sale to reach Hezbollah or any other organization or state.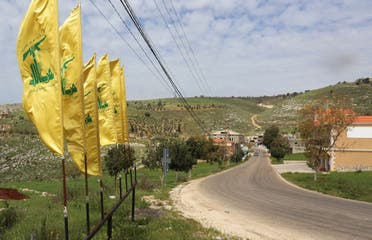 Lebanon's current cabinet is heavily influenced by Hezbollah and their Christian allies, the Free Patriotic Movement. Hezbollah's Secretary General Hasan Nasrallah had called for strengthening economic ties with Tehran inviting the Lebanese people to look up to the model that the Iranian people have given by enduring 40 continued years of conflicts and wars, a call that was not welcomed in Beirut. Lebanon neither wants to surrender its free economy, nor do its people want to continue paying the price of regional conflicts, as they have been doing for the last four decades.
As Lebanon increasingly needs support from external partners, Beirut's capacity to earn international support has steadily decreased over the last couple years.
Funds pledged in 2018 at an international donor conference to help Lebanon overcome the challenges it faced never materialized as consecutive cabinets failed to introduce necessary reforms and as several Western players refrained from granting aid and soft loans that they view fall under Hezbollah's tutelage – a step they do not want to support.
Any step by the current cabinet to strengthen mutual relations between Beirut and Tehran – such as buying oil, fuel or food – would most likely initiate fierce retaliation from Washington and will increase the likelihood that Lebanon turns into yet another arena of proxy conflict between the United States and Tehran, falling in alongside Iraq and Syria.
Tehran is most likely aware that its ability to extend aid to Lebanon, or sell it goods, is both politically and operationally impossible. But the offer alone gives the Lebanese public the impression that Iran is extending a helping hand during their most troubled and difficult time, when the Arab and international community has refrained.
Despite the associated difficulties, Iran is encouraged to take such steps, just as it did in Venezuela when it shipped fuel to the crisis-struck Latin American country. Practically, Iran has nothing to lose. This is not the case for Lebanon.
While Lebanon is currently living in isolation, it has always been keen to preserve its position within the international community. Cooperation with Iran at this moment will only further aggravate its isolation and will terminate any remaining hope for it to rekindle frozen relations with Arab partners, especially with Saudi Arabia and the Gulf states.
Lebanon's cooperation with Iran is a leap into the unknown, but Lebanon's future has enough unknowns for the time being, and a turn toward Tehran would be a costly move it cannot afford at this time.