In Bahrain, technology is seen as the source of endless opportunity, and when coronavirus came to threaten the world, Bahrain's government looked to technology to save lives by developing the BeAware app.
The app is part of Bahrain's modern response to the public health crisis, and the government has ensured that citizens and residents in Bahrain can feel confident that the kingdom has incorporated technology into its pandemic response plan in a safe way that respects their privacy.
As COVID-19 began to emerge as a threat to daily lives across the world, Bahrain quickly developed an information and contact tracing app to support national coronavirus prevention efforts. Led by Prince Salman bin Hamad Al-Khalifa, the Crown Prince, Deputy Supreme Commander and First Deputy Prime Minister, the new app was part of Bahrain's trace, test and treat strategy.

Thanks to dedicated staff working around the clock to develop an in-house solution, led by the authority digital transformation team – the BeAware app was ready for beta testing in just under six days, and within seven additional days it was ready to be rolled out across the kingdom.

The BeAware app has proven instrumental in helping authorities identify cases and save lives. With over 973,000 downloads, technology, citizens and residents have worked to protect each other and prevent the spread of COVID-19.
The BeAware app was developed, not only to trace, but to provide regular updates on cases and measures within Bahrain as well as global updates on the virus. E-services, like viewing test results and booking appointments are included in the app.
The app was a core component of the collective community response to COVID-19, reducing the spread of the virus and saving lives.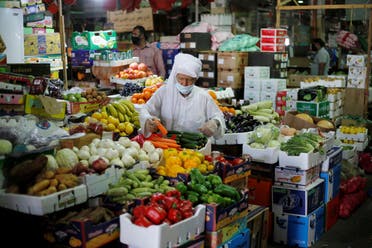 The app continues to be a fundamental pillar of Bahrain's successful mass testing strategy. At 912,000 tests conducted so far, Bahrain boasts one of the highest per capita testing rates in the world. Thanks to contact tracing and notification efforts enabled by the app, most cases are identified and isolated prior to the development of symptoms, thus minimizing the potential for onward transmission. More than 20 percent of contacts identified and notified through the app tested positive.
As technology takes on a greater role in daily life, the Information & eGovernment Authority (iGA) has been tasked with implementing Bahrain's progressive and comprehensive eGovernment strategy focused on the digital transformation of the kingdom improving communication and access to governmental eservices for citizens, residents, visitors, businesses and governmental entities.

The iGA has been at the heart of efforts to digitize the government, using cloud computing, supporting blockchain and artificial intelligence initiatives and enhancing citizens' access to government services through mobile applications.
Read more:
Coronavirus: UAE-based G42 extends COVID-19 vaccine trials to Bahrain
Coronavirus: Bahrain extends all valid, expired visit visas by three months
Coronavirus: Gulf Arab COVID-19 recovery rate above global average, reveals data
At an early stage, Bahrain recognized the importance of effective public awareness campaigns in a successful COVID-19 response and the role technology would play in these campaigns.
The opt-in app was designed with user privacy in mind and this has contributed to the high number of downloads and active users. Location data older than six weeks is automatically deleted, and users can request that their data is deleted from the system at any time. For those under quarantine or self-isolation they can turn off GPS as soon as their mandatory 10-day isolation period has elapsed, and they can set an opt-out status.
There is an established relationship of trust between Bahrain's citizens and residents and the government, and this has undoubtedly been an important ingredient of the kingdom's ability to so effectively deploy technology in our COVID-19 response.
The kingdom's leadership has shown great foresight in their swift action tasking the development of this app and the team here at the iGA has shown great aptitude in responding so quickly in its development and in managing the app. Underlying this success has been a dedicated team of volunteers assisting users on how to download, book tests and troubleshoot issues.
Our experience has been one of how working citizens, residents, volunteers and government officials working together can help a nation maximise the benefit of apps, smart technology and smart solutions in responding to the challenges it faces – even when the test is COVID-19, the greatest global challenge of this generation.
But with COVID-19 on the rise in other nations and regions, we know that our job continues. We are constantly reviewing progress and seeking improvements in how our technology best continues to enable the community's response.